These are the books that feature in our 2019 Best Books for summer catalogue - read the catalogue here or pick up a printed copy at the shop.
Mophead
by Selina Tusitala Marsh
$24.99
NZD
Category: NZ Biography
An inspirational graphic memoir of growing up Pasifika in New Zealand, written and illustrated by our fast-talking PI Poet Laureate, Selina Tusitala Marsh. At school, Selina is teased for her big, frizzy hair. Kids call her 'mophead'. She ties her hair up this way and that way and tries to fit in. Unti l one day – Sam Hunt plays a role – Selina gives up the game. She decides to let her hair out, to embrace her difference, to be WILD! Selina takes us through special moments in her extraordinary life. She becomes one of the first Pasifika women to hold a PhD. She reads for the Queen of England and Samoan royalty. She meets Barack Obama. And then she is named the New Zealand Poet Laureate. She picks up her special tokotoko, and notices something. It has wild hair coming out the end. It looks like a mop. A kid on the Waiheke ferry teases her about it. So she tells him a story . . . This is an inspirational graphic memoir, full of wry humour, that will appeal to young readers and adults alike. Illustrated with wit and verve by the author – NZ's bestselling Poet Laureate – Mophead tells the true story of a New Zealand woman realising how her difference can make a difference. ...Show more
$25.00
NZD
Category: NZ Middle Fiction 8-12-year-olds
War destroyed their worlds, now two young girls and their remarkable horses are fighting once more - this time to win. When twelve-year-old Mira stumbles across a white stallion in a forest in Berlin, she doesn't realise that this horse will take her on an incredible journey. Together, they're going to ascend the starry heights of Grand Prix show jumping, and sweep back in time to Poland in 1939 where another young girl is risking everything to save the horse that she loves... Prince of Ponies is a story of courage and the will to win against all odds. ...Show more
$28.99
NZD
Category: Junior Fiction 5-9-year-olds
Mabel lives with her parents in The Mermaid Hotel, by the sea. Mabel likes to keep an eye on the comings and goings of all the guests. Then one day a particularly in-ter-est-ing old lady comes to stay. There is something very suspicious about her, with her growly voice and her heavy trunks and her beady -eyed tortoise. And why does no one know her REAL name? There can only be one answer, Mabel decides ... this guest is a SUPERVILLAIN. But even supervillains have a soft side, and as an unlikely friendship grows between the pair, their fantastical exploits take them well beyond the corridors of their seaside home. ...Show more
$17.99
NZD
Category: Middle Fiction 8-12-year-olds | Series: Buttons McGinty
Comedian Rhys Darby delivers more words AND more pictures in his second hilarious book for kids! Buttons McGinty is back and this time he's travelling through space and time...in search of his parents (missing, presumed missing). Join Buttons and his friends as they enter a universe unlike any youve s een before. Once again, Buttons is using Morse code to help solve the mystery of his missing parents. A laugh-out-loud mystery-comedy series that will blow your mind and bring on an attack of the bellyaching funnies! ...Show more
$17.99
NZD
Category: Fantasy, Magic and Science Fiction
'A feast for the eyes and the imagination!' Laura Ellen Anderson, bestselling author of Amelia Fang Bursting with brilliant characters, heart-stopping adventure and tons of laughs, this magical tale is perfect for fans of Nevermoor, Frozen and How to Train Your Dragon! Way out in the furthest part of the known world, a tiny stronghold exists all on its own, cut off from the rest of human-kin by monsters that lurk beneath the Snow Sea. There, a little boy called Ash waits for the return of his parents, singing a forbidden lullaby to remind him of them... and doing his best to avoid his very, VERY grumpy yeti guardian, Tobu. But life is about to get a whole lot more crazy-adventurous for Ash. When a brave rescue attempt reveals he has amazing magical powers, he's whisked aboard the Frostheart, a sleigh packed full of daring explorers who could use his help. But can they help him find his family . . . ? ...Show more
$17.99
NZD
Category: Humour | Series: Diary of a Wimpy Kid
An unexpected inheritance gives the Heffley family a chance to make major improvements to their home. But they soon find that construction isn't all it's cracked up to be. When things get rough, will the Heffleys be able to stay ... or will they be forced to move?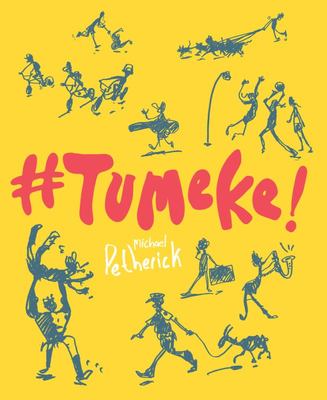 #Tumeke!
by Michael Petherick
$29.99
NZD
Category: NZ Middle Fiction 8-12-year-olds
Plans for the Newtoun community's Waitangi Day celebrations are well under way. The Tape Orchestra's practising like mad. Monty and Mr Steve Vibrant are designing a poster. Rishi's trying to land Lil Yacht Shifty … and Ms Ropata's juggling it all because everyone wants in. There'll be curry and cake, ka pa haka, halal sausages, foam blasters, the Naenae dirtman, and kiss-the-goat — if Constable Rutene can manage to chase one down. In the meantime, Dreadflock's considering a blog, Briony's Mum's being a helicopter, and everyone's eating a lot of lolly cake. In the boundary-riding tradition of the Annual project, Annual Ink's latest title #Tumeke! brings you the lives, loves and larrikin spirit of an inner-city neighbourhood. The story is told through texts, Instagram posts, emails, fliers, committee minutes, posters, diary entries, blog posts, chatrooms, school homework, raps and the reliably bonkers community noticeboard. Stuffed with big personalities, surprising friendships and a little intrigue, this multimedia story brims with creativity and comedy, and everyday heartaches, too. Debut novelist Michael Petherick juggles a large cast and multiple story threads with panache, giving us a window on a vivid, warm-hearted community. A narrative — but not quite as we know it — for middle readers and anyone who loves to connect. To look inside, click here. ...Show more
$37.99
NZD
Category: Pop Up, Novelty & Touch and Feel
A large-format lift-the-flaps visit to the haunted house of Madame M - enjoy the thrill of uncovering what lurks in the wardrobe, behind the door, tucked under the furniture… Are you lost? Come in. You're in luck--there's no one here just now. Shhh... Be as quiet as you can, and very, very careful... In The House of Madame M, we explore a strange house: hallway, living room, kitchen, bathroom and bedroom. Each room is full of surprises to make even the bravest shiver. Are we in the house of an ogre? A witch? Something else altogether? This visit to Madame M's brings the thrill of finding what lurks in the wardrobe, behind the door, tucked under the furniture. Full of humor and detail, it will mesmerize readers of all ages. ...Show more
$35.00
NZD
Category: NZ History
The incredible story of Tupaia, Tahitian priest navigator, who sailed on board the Endeavour with Captain Cook on his first voyage to Aotearoa. Follow Tupaia as he grows up in Ra'iatea, becoming a high-ranking 'arioi and master navigator. Join him as he meets up with Cook in Tahiti and sails as part of the crew on the Endeavour across the Pacific to Aotearoa. Witness the encounters between tangata whenua and the crew as the ship sails around the coast, and discover the important role Tupaia plays as translator and cultural interpreter. Written in dramatic prose and verse by Courtney Sina Meredith and stunningly illustrated in graphic style by Mat Tait, this is an essential book for all New Zealanders. ...Show more
$19.99
NZD
Category: Junior Fiction 5-9-year-olds
Grandpa's in the hospital and hating it. He swears at the nurses and makes trouble for everyone. Dad finds it too stressful to visit, but Gottfried Junior visits Grandpa as often as he's allowed, and when he's not allowed, he goes anyway. Grandpa thinks only of the place he was happiest—the island wher e he lived with Grandma. He wants to go back one last time, but they won't let him out of the hospital. Gottfried Junior and Grandpa take things into their own hands. If running away is the only way to the island, then they'll be runaways. ...Show more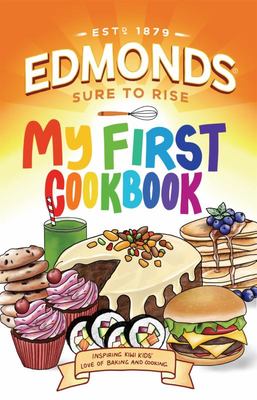 $24.99
NZD
Category: Cooking and Gardening
Become the champion-pikelet-maker, an expert-afghan-baker or an award-winning-pizza-creator. With the iconic illustrated step-by-step layout of the original Edmonds Junior Cookbook, you'll find it super easy to learn to cook these classic New Zealand recipes. From breakfast through to dessert and all t he meals and snacks in between, this collection of over 90 recipes will be the beginning of a life long love of baking and cooking. ...Show more
$24.99
NZD
Category: NZ Natural History
Wildbase Hospital in Palmerston North is a very special hospital for very special animals, and in this follow-up to the hugely successful How to Mend a Kea, author Janet Hunt focuses on the tales of three kiwi who have been treated there. The stories are fascinating and touching accounts of their differ ent experiences at Wildbase, and the innovative approaches to their treatment and rehabilitation that were needed to ensure their eventual return to the wild. Linked to the wider issues of kiwi conservation, these tales introduce readers to the challenges and triumphs of caring for New Zealand's unique national icon. Wonderful photos, a lively text and an engaging design all combine to make this a superb book. ...Show more