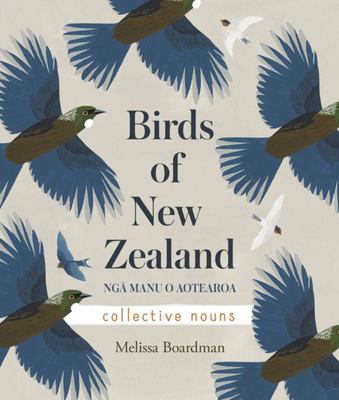 $29.99
NZD
Category: NZ Picture Books
A beautifully illustrated book featuring New Zealand Aotearoa's native birds, each with its very own collective noun.   A tussock of takahe?   A hoon of kaka?   A whistling of whio?   This beautifully illustrated book of collective noun names for our native birds reveals something unique about their cha racter, so we can get to know them better. It also includes information on how they live, so we can help protect them. Birds of New Zealand: Collective Nouns - Nga Manu o Aotearoa: Nga Kupuingoa topu - is a book for all bird-lovers. ...Show more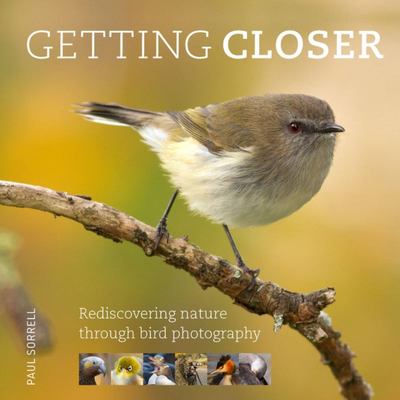 $44.99
NZD
Category: Birds
With Getting Closer to guide you, and a camera in hand, discover how to connect with nature by using a photographer's eye. Using birds as his focus, the author offers a simple, practical path for readers to 'rewild' themselves and engage with the natural world, while improving their photographic skills at the same time. Getting Closer is a beautifully illustrated discussion of photography as a way of achieving greater intimacy with the natural world. With a focus on birds, the book  is directed primarily at photographers (of all levels of skill and experience), but also at birders, people interested in the outdoors, and those who would simply like to achieve a deeper connection with the natural world. The introduction makes the case for reconnecting with nature in a way that will draw in a wide range of readers, not just photographers. We have to reconnect, as most of us have lost the spontaneous bond with nature we enjoyed as young children and, in the face of impending ecological disaster, reconnecting with nature is our most urgent task. The author offers a simple, practical path for readers to begin to 'rewild' themselves. This is the focus of the second part of the book, where the author explores ways of becoming attentive to the natural world around you, wherever you may live. Through self-contained spreads on topics ranging from 'the four seasons' and 'winds and tides' to 'flight shots' and 'colour and texture', he introduces basic, hands-on techniques that, with practice, will enable readers to both deeply connect with their environment and become proficient wildlife photographers. 'Top tips' on each spread provide technical information aimed at more serious photographers. ...Show more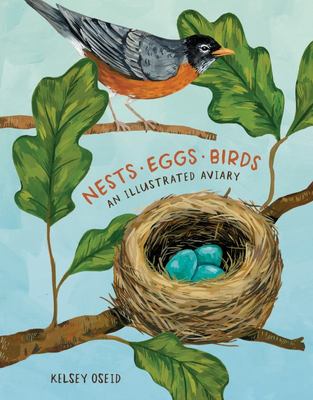 $37.00
NZD
Category: Birds
Discover the world's birds, their homes, and their eggs in this gorgeously illustrated, entertaining, and educational guide.   Did you know that the tailorbird "sews" leaves together to make its nest? Or that hummingbird eggs are the size of jellybeans?   Birds are some of the world's most beautiful and interesting creatures, and their nests and eggs are no exception, displaying a stunning diversity of shapes, sizes, functions, and materials. In Nests, Eggs, Birds, celebrated artist and author Kelsey Oseid explores the fascinating ins and outs of where and how dozens of avian species--robins, birds of paradise, crows, owls, penguins, and more--make their homes and lay their eggs.   Full of striking naturalistic art and fun scientific facts, Nests, Eggs, Birds will delight bird lovers of all ages. ...Show more
The Bird Atlas
by Barbara Taylor; Richard Orr (Illustrator)
$36.99
NZD
Category: Birds
Explore the world of birds with this highly-illustrated children's atlas.Which bird migrates the furthest? How do birds find a mate? What can we do to help endangered birds? Fully updated for its 25th anniversary, The Bird Atlas answers all these questions and more.This lavishly illustrated atlas for ch ildren is not your average guide to birds. It takes children on a tour, continent by continent, to meet the birds of the world. Within each section, the book travels through different biomes, such as mountains, deserts, and rivers; and specific regions, from the Mediterranean to the Everglades, Galapagos, and Himalayas.The Bird Atlas is packed with beautiful, life-like illustrations of birds from all over the world, with maps showing precisely where they are found. There are many books that can tell you toucans live in the Amazon rainforest, but this book shows where in the vast habitat you could spot the species.Every continent is introduced with an overview of the ecology, climate, and landscape; and the typical and record-breaking birds that live there. The book also explains the anatomy of a bird, traces migration routes, and highlights endangered species, p ...Show more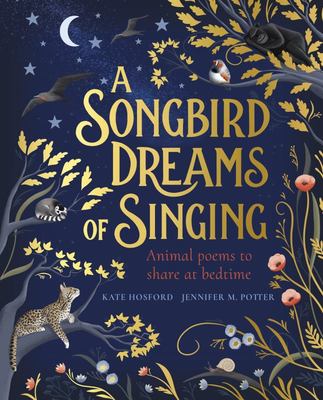 $36.99
NZD
Category: Birds
Do you know how animals sleep? Otters fall asleep while holding hands; zebra finches practise their songs while dreaming; dolphins keep one half of their brain awake . . . Beautiful poems about sleeping animals are interspersed with fascinating facts and beautiful illustrations - making this the perfe ct bedtime book! ...Show more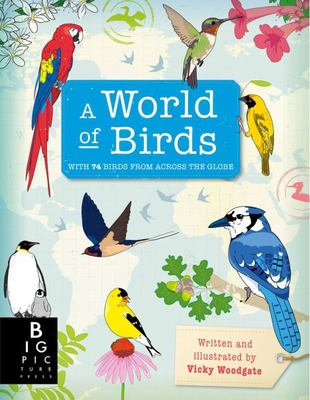 $32.99
NZD
Category: Birds
Discover the birds of the world in this beautiful fact-packed compendium.This book will take readers on a flying visit round the world, scouring the seven continents for the biggest, brightest and best birds on the planet.Urban Jungle creator Vicky Woodgate perfectly captures the brilliance of the bird world, each chapter taking us to a new continent and introducing birds from hummingbirds to hawks, and parrots to penguins. With a vintage travelogue feel, vibrant artwork and fascinating annotations, it is a book that will appeal to wildlife lovers from 7 to 70! ...Show more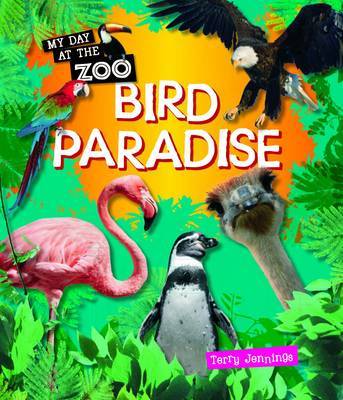 $17.50
NZD
Category: Birds | Series: My Day at the Zoo
Get Ready to swing through the trees in the monkey house and swim in the aquarium with sea life! These great guides about animals that live in sanctuaries teach young children about endangered species and animal habitats.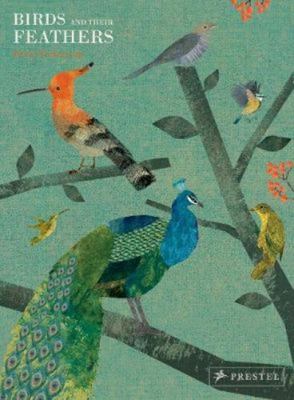 $34.00
NZD
Category: Birds
The creator of The Egg returns to her avian explorations with this wondrous, charming, and informative examination of feathers.   Hailed as "a magnificent volume that offers hours of lingering pleasure... fertile ground for conversation and imagination," (Midwest Book Review) Britta Teckentrup's The E gg introduced children to one of nature's most perfect creations. Now, employing the same earth-tone coloring and delicate illustrations that have made her an enormously popular children's author, Teckentrup turns her gaze to the endlessly fascinating feather. What are they made of? Why do birds have so many of them? How do they help birds fly? And what other purpose do they serve? By providing accessible answers to these and other questions, this delightful book introduces young readers to the wonders of "plumology," while also drawing them in with enchanting illustrations. An exquisitely rendered fusion of art and science, this marvelous book satisfies young readers' natural curiosity about the world around them. ...Show more

$19.99
NZD
Category: NZ Natural History
With jaw-dropping endemic species such as Kiwi, Kea and Takahe, New Zealand is a birdwatcher's paradise. This book provides comprehensive information and practical advice on every aspect of the subject, including key birding areas, where to find the most sought-after species, how to get close to birds w ithout disturbing them, pelagic birding, bird photography, bird banding, conservation and feeding birds. Alan Froggatt is chairman of the Kapiti Mana branch of Forest & Bird, a member of the Ornithological Society of NZ and is involved in a range of conservation initiatives on the Kapiti Coast. He addresses schools and public gatherings on conservation and birding issues and writes on birding for a conservation newsletter. ...Show more
$34.00
NZD
Category: Birds | Series: National Geographic Little Kids First Big Bks.
This adorable reference introduces young readers to birds of all kinds: big andsmall, flyers and swimmers, colorful and plain. They ll find backyard favorites, such as robins and cardinals and be introduced to moreunique species that inhabit rain forests and deserts around the world. Birdbehaviors kids can relate to, including singing, dancing, building, swimming, anddiving, reveal fascinating insights into the avian world. More than 100 colorfulphotos are paired with profiles of each bird, along with facts about the creatures'sizes, diets, homes, and more. This charming book will quickly become a favorite atstorytime, bedtime, and any other time." ...Show more
$29.99
NZD
Category: Birds | Series: The\Big Book Ser.
Following up the hugely successful The Big Book of Bugs, The Big Book of Beasts, and The Big Book of the Blue, The Big Book of Birds is a fact-filled tour of the world's most wonderful winged creatures. Yuval Zommer's distinctive illustrations show off some of the most colorful, flamboyant, impressive, and wacky birds of the sky. Picture-book charm pairs with informative nonfiction to make a beautiful, large-format title for parents to share with young children and for older children to read by themselves.The book draws in children and parents alike with captivating information about and charming illustrations of hummingbirds, peacocks, flamingos, bald eagles, secretary birds, puffins, red-crowned cranes, and more. The book also invites young bird-watchers to protect birds where they live and make their gardens bird-friendly. The text is chatty, funny, and full of remarkable facts.Yuval Zommer's illustrations and fresh approach are what make this series feel distinct. His glorious and quirky pictures appeal to young children, who will relish the flighty questions and pithy facts about the most exciting creatures of the sky. ...Show more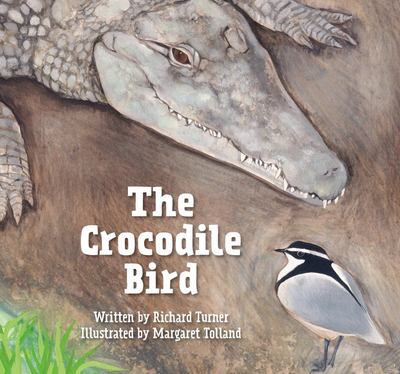 $22.99
NZD
Category: Hardback Books
All the creatures in the River Nile flee when they see the crocodile--all except one, that is. Unafraid, a little bird called a plover enters the crocodile's open mouth, showing an alleged symbiotic relationship between two species. This book with rhyming verse and realistic illustrations will entertai n and educate. ...Show more