$19.99
NZD
Category: Christmas Books | Series: Stink-O-saurus
Christmas is in trouble... but Stan has a plan to 'waft in' and save the day!The dinosaurs can't wait for Christmas morning, but unfortunately Santa is having transport problems. Stan heads off to the North Pole to see if he can help. Luckily, he comes up with a super (if smelly) solution! Can Stan the Stink-o-saurus live up to his hero reputation and save Christmas Day? ...Show more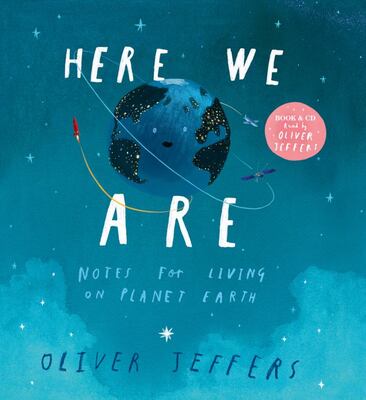 $24.99
NZD
Category: Books with CDs
This book and CD edition of the exquisite and thought-provoking Here We Are comes with heartfelt, award-winning audio, read by the internationally best-selling creator himself, Oliver Jeffers! Well, hello. And welcome to this Planet. We call it Earth. Our world can be a bewildering place, especially if you've only just got here. Your head will be filled with questions, so let's explore what makes our planet and how we live on it. From land and sky, to people and time, these notes can be your guide and start you on your journey. And you'll figure lots of things out for yourself. Just remember to leave notes for everyone else… Some things about our planet are pretty complicated, but things can be simple, too: you've just got to be kind. Here We Are is the utterly heartfelt new book from Oliver Jeffers. We're glad you found it. "An optimistic snapshot of contemporary life, this heartfelt hug of a book ought to become a classic" The Guardian ...Show more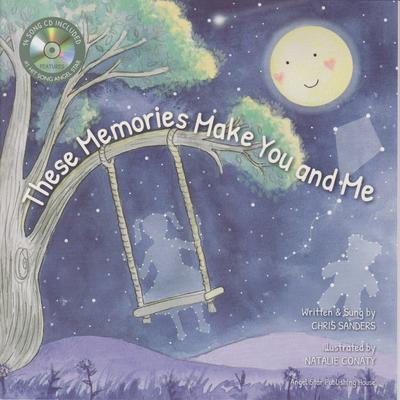 $22.00
NZD
Category: Books with CDs
Beautiful songs and stories that take you on a journey, from the moment you first lock eyes with your new baby to marveling at how quickly they have grown. Cherish every moment. 8 Beautiful songs plus 6 bonus lullaby songs!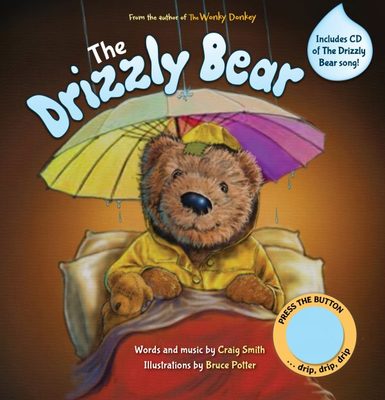 $27.00
NZD
Category: Books with CDs
A fun and interactive tale that asks the question "How can a bear fall asleep when there's a hole in the roof and it's raining?" With an underlying message of hope and optimism, Drizzly Bear shows us that with resourcefulness we can stay happy and continue to dream even through the tough times... With w onderful illustrations by Bruce Potter. ...Show more
Geronimo (Book + CD)
by David Walliams (Read by); Tony Ross (Illustrator)
$25.00
NZD
Category: Books with CDs
The HEARTWARMINGLY HILARIOUS children's picture book from NUMBER ONE bestselling David Walliams. Illustrated by artistic genius Tony Ross, and read by the author himself in this spectacular book and CD edition! Meet Geronimo - the baby penguin who has one dream and one dream only - and that is to fly! But everyone knows penguins can't fly... or can they? With a little help from his dad and friends, baby Geronimo discovers that even the wildest of dreams can come true. A delightfully topsy-turvy book with an uplifting message about following your dreams - another blockbusting classic from David Walliams and Tony Ross! Hilariously read by David Walliams, this fantastically funny story now comes in this brilliant Book and CD edition. There are lots of funny pictures of penguins in this book, but please note any mention of 'free' penguins on the back cover is a joke and as such should be taken lightly. ...Show more
$21.99
NZD
Category: Books with CDs
Whos this funny-looking bunch of animals? Theyre gangly, warty, bumpy, bristly, spotty, stinkyand totally irresistible! Julia Donaldson and Axel Schefflers wonderfully warm, funny picture book is a glorious celebration of the real-life Ugly Five animals in Africa.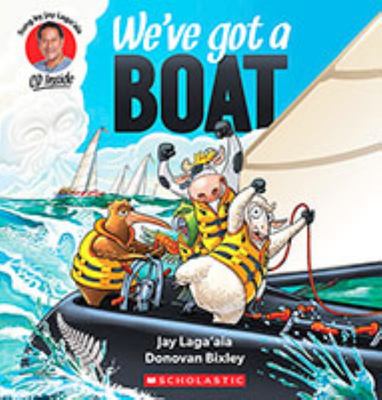 $21.99
NZD
Category: Books with CDs
We've got a boat that flies across the water. Weve got a boat that flies across the sea. You know this boat, it sailed from Aotearoa. It stays afloat because its carried by Kiwis. Join Team Kiwi and sail away on a boat guided by ancient waka, woven with flax sails, powered by a taniwha and bound for vic tory... GO KIWIS GO! Sing along to Aotearoa's unofficial America's Cup song! ...Show more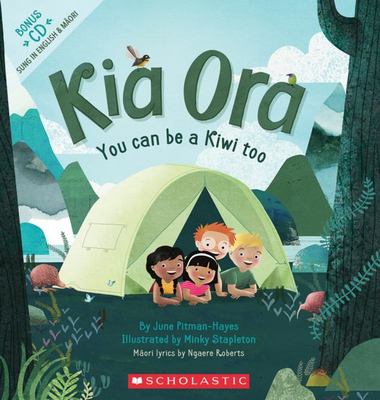 $19.99
NZD
Category: Books with CDs
Kia ora! Join hands with us and explore this country we call Aotearoa. Welcome to the shores of New Zealand, where you can be a Kiwi too! From the creator of Tawhirimatea: A Song for Matariki comes a playful new singalong in English and Maori.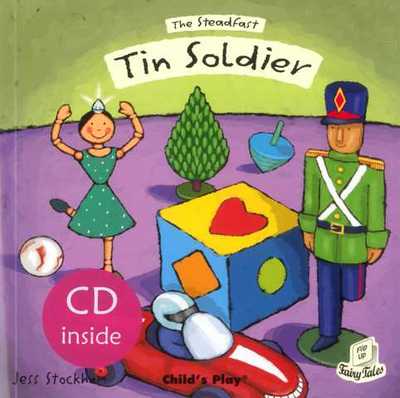 $14.99
NZD
Category: Books with CDs
Step into the magical world of Child's Play fairy tales... Traditional tales are a well-established part of all cultures. Retold from the originals, these lively stories will captivate readers with their delightful illustrations and fun lift-up flaps which really add to the action. The 'flip-up' flaps e ncourage prediction and discussion, and well-known stories will give young readers confidence. Complete with Audio CD. ...Show more

$19.99
NZD
Category: NZ Picture Books
Kia kaha! Kia kaha! Together, standing strong. We join our hands in friendship, thats how we get along. All around our gentle land, no matter where were from ... we fill the air with laughter and our kia kaha song! Find a friend and sing along to Aotearoa's catchy KIA KAHA song. Featuring June Pitman-H ayes with children's entertainer Pio Terei, singing in English and Maori. ...Show more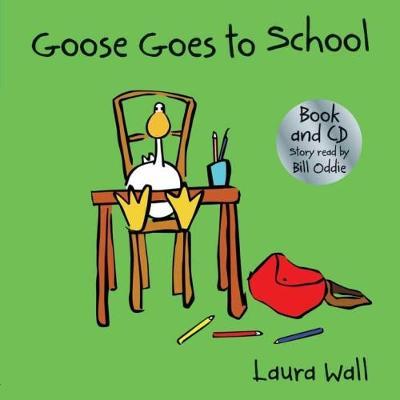 $14.99
NZD
Category: Books with CDs
*** BILL ODDIE READS GOOSE GOES TO SCHOOL*** When Sophie plans a surprise party for Goose's birthday, nothing quite goes to plan! An enchanting story about an unusual and heart-warming friendship. AGES: 3-4 + AUTHOR: Laura Wall has been exhibiting her art in galleries around the Southwest of England sin ce she was a teenager and is well-known for her series of paintings called 'Love at the Seaside'. You can often find her in bookshops, or on the beach getting her next bit of inspiration. SELLING POINTS: * Loveable, humorous character * Bold, colourful illustrations * Heart-warming and humorous stories * Read alone or share at storytime * Fabulous, collectable series ...Show more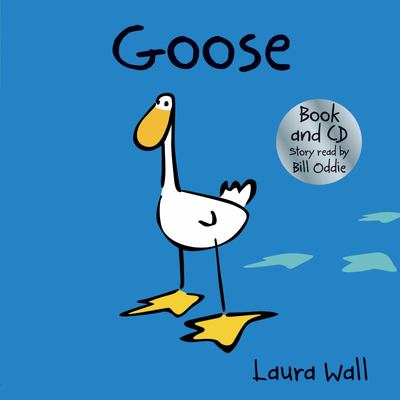 $14.99
NZD
Category: Books with CDs
*** BILL ODDIE READS GOOSE*** When Sophie meets Goose on a trip to the park, they soon become inseparable. An enchanting story about an unusual and heart-warming friendship. AGES: 3-4 AUTHOR: Laura Wall has been exhibiting her art in galleries around the Southwest of England since she was a teenager and is well-known for her series of paintings called 'Love at the Seaside'. You can often find her in bookshops, or on the beach getting her next bit of inspiration. SELLING POINTS: * Loveable, humorous character * Bold, colourful illustrations * Heart-warming and humorous stories * Read alone or share at storytime * Fabulous, collectable series ...Show more