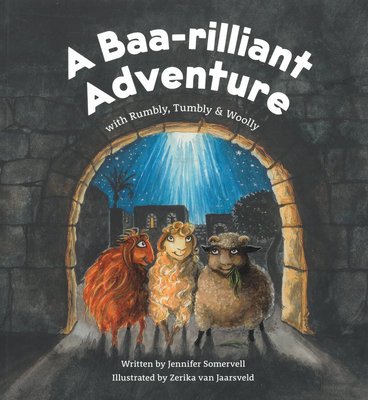 $21.99
NZD
Category: Christmas Books
A brilliant retelling of an ancient story. When an angel appears in a blaze of light, Rumbly, Tumbly and Woolly are terrified. But what happens to them when their excited shepherds run off to Bethlehem? An illustrated end section describes the historical setting in the ancient Middle East, the real nati vity, and sheep and shepherds of the time. "Beautifully illustrated and told with a dramatic twist" -Toni Shanks, Editor, Upstart magazine ...Show more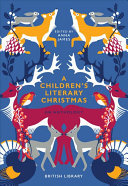 $39.99
NZD
Category: Christmas Books
Immerse yourself in festive magic with this brand-new collection of the finest Christmas stories and poetry for children from some of the greatest writers in the English language. Inspired by the approach and style of A Literary Christmas, this carefully chosen anthology celebrates the wonders of the Ch ristmas season, following the escapades of Santa Claus and adventures of the frost fairies. Divided into five sections, this anthology of historical and modern stories covers festive traditions, fairytales, gift-giving, and family fun. Timeless favorites from Charles Dickens, Clement C. Moore, and Louisa May Alcott are presented alongside award-winning and contemporary voices, such as Matt Haig, Swapna Haddow, and Shirley Hughes. This treasure trove of extracts is beautifully presented with illustrations from the collections of the Library as well as a few pieces of original artwork. ...Show more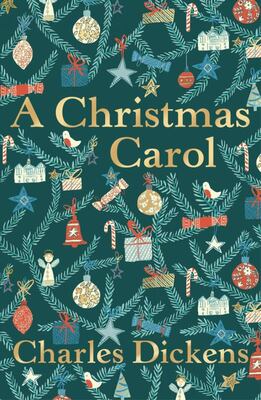 $18.99
NZD
Category: Gift Books and Classics | Series: Liberty Classics Ser.
The Handsome New Edition of the Classic Christmas Story with Brand-New Illustrations   Follow along with stingy Ebenezer Scrooge as he encounters the ghosts of Christmas Past, Present, and Future in this handsome new edition of the classic A Christmas Carol Charles Dickens's original novel is now acc ompanied by brand-new illustrations from artist ngel Dom nguez. Your child will be enthralled by beautiful, full-color pictures featuring animals as the famous Scrooge, Marley, Bob Cratchit, Tiny Tim, and more.   Begin a new Christmas tradition as you and your child dive into Victorian London in this stunning new edition of A Christmas Carol. ...Show more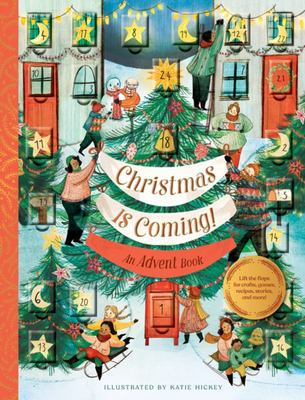 $34.99
NZD
Category: Christmas Books
Every day of December brings a delightful new Christmas tradition in this keepsake advent book. Each flap on the cover of the book reveals a clue to a festive activity that can be found inside the pages. It might be a recipe for a delicious homemade treat, instructions for a cozy craft, a game to play, a carol to sing, or a beautifully illustrated story to read with the whole family. This inviting twist on the traditional advent calendar is perfect for families who love to put their own spin on celebrating the holidays, offering fun-filled activities that can be fondly shared together year after year. ...Show more
$36.99
NZD
Category: Christmas Books | Series: Findus and Pettson
Amusing and engaging story for reading aloud to 3-7 year olds who love the quirky illustrations, and for 5-7 year olds to read for themselves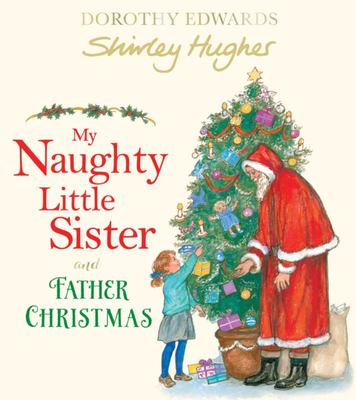 $19.99
NZD
Category: Christmas Books | Series: My Naughty Little Sister
Dorothy Edwards and Shirley Hughes' classic Christmas story about one naughty but entertaining little sister, for the first time ever as a 32 page picture book. My naughty little sister always get excited about Christmas. She loves the trees and the lights but there's just one problem ... She doesn't l ike Father Christmas at all! So when Father Christmas visits the school to give all the boys and girls some presents, my naughty little sister is up to her old tricks being naughtier than ever! But will she learn to be a little bit less naughty? Praise for My Naughty Little Sister: 'Edwards was one of the best children's writers of the 20th century and her collaboration with illustrator Shirley Hughes was pure magic: the stories are cheeky, touching and funny' - The Sunday Express 'Naughtiness is naughtiness, whatever the generation, these stories delight - The Scotsman ...Show more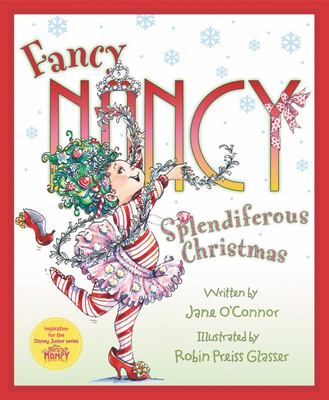 $19.99
NZD
Category: Christmas Books | Series: Fancy Nancy
What could be fancier than Christmas? Presents with elegant wrapping paper, festive decorations, Christmas cookies with sprinkles--and who could forget the tree? After all, there is no such thing as too much tinsel. Ooh la la This year, Nancy is especially excited about decorating the Christmas tree. S he bought a brand-new sparkly tree topper with her own money and has been waiting for Christmas to come. But when things don't turn out the way Nancy planned, will Christmas still be splendiferous? In this merriest of stories from bestselling duo Jane O'Connor and Robin Preiss Glasser, Nancy proves once again that a little fancying up can go a long, festive way Perfect for fans of other fancy holiday picture books such as Eloise at Christmastime and Olivia Helps with Christmas. ...Show more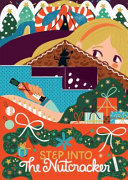 $22.99
NZD
Category: Christmas Books | Series: Step Into... Ser.
It was Christmas Eve in Marie's house. Her parents were having a party and she and her brother, Fritz, were wondering what wonderful present their Godfather would give them this year... This exquisite layered board book combines a simple narrative with die-cut holes and original illustrations to create a captivating storytelling experience. ...Show more
$17.99
NZD
Category: Christmas Books
2018 Odyssey Honor 2018 ALSC Notable Children's Recording   Before there was Santa Claus, there was a young boy who believed in the impossible. . . . Lemony Snicket meets Elf in this warmhearted Christmas caper. Eleven-year-old Nikolas--nicknamed "Christmas"--has received only one toy in his life: a doll carved out of a turnip. But he's happy with his turnip doll, because it came from his parents, who love him. Then one day his father goes missing, and Nikolas must travel to the North Pole to save him.   Along the way, Nikolas befriends a surly reindeer, bests a troublesome troll, and discovers a hidden world of enchantment in the frozen village of Elfhelm. But the elves of Elfhelm have troubles of their own: Christmas spirit and goodwill are at an all-time low, and Nikolas may be the only person who can fix things--if only he can reach his father before it's too late. . . .   Sparkling with wit and warmth, A Boy Called Christmas is a cheeky new Christmas classic-in-the-making from acclaimed author Matt Haig and illustrator Chris Mould.   "Irresistibly readable. Destined to become a Christmas and anytime-before-or-after-Christmas classic " --Chris Grabenstein, New York Times bestselling author of Escape from Mr. Lemoncello's Library   "The definitive (and funny) history of ho, ho, ho My children loved it." --Yann Martel, bestselling author of Life of Pi   "The most evergreen, immortal Christmas story to be published for decades." --Stephen Fry   "Humorous and heartfelt, A Boy Called Christmas will grow your heart three sizes and make you believe in magic." --Liesl Shurtliff, New York Times bestselling author of Rump   "Matt Haig has an empathy for the human condition, the light and the dark of it, and he uses the full palette to build his excellent stories."--Neil Gaiman, Newbery-winning author of The Graveyard Book ...Show more
$14.40
NZD
$24.00
(40% off)
Category: Gift Books and Classics
Miserly Ebenezer Scrooge is visited by the ghost of his former business partner, and he learns he will be visited by three spirits - Christmas Past, Christmas Present and Christmas Yet to Come - who reveal to him his miserable existence, the opportunities he squandered in his youth, the current crueltie s he visits upon those around him, and the fate that awaits him if he does not change his ways. Scrooge is faced with a choice: death or redemption. ...Show more
$9.99
NZD
Category: Christmas Books | Series: First Stories Ser.
A first novelty board book about Ebenezer Scrooge with push, pull and turn mechanisms.First Stories: A Christmas Carol is the perfect introduction for young children to this popular seasonal tale. Push, pull and turn mechanisms to bring Ebenezer Scrooge to life - and help him finally discover the joy of Christmas!This well-loved tale is beautifully imagined for a new generation by illustrator Jean Claude. ...Show more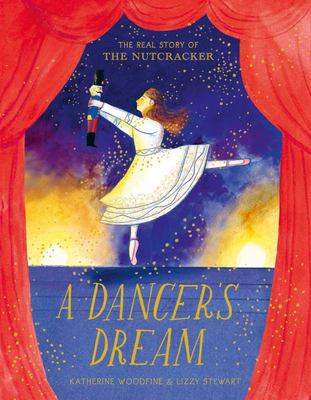 $28.99
NZD
Category: Christmas Books
This gorgeously designed retelling of The Nutcracker will make the perfect Christmas present for ballet fans everywhere! In snow white covered St. Petersburg, young dancer Stana's dreams have finally come true - she has been chosen to play the lead role in Tchaikovsky's new ballet, The Nutcracker. But with all eyes looking at her, can Stana overcome her nerves and dance like she's never danced before?   From the author of the bestselling The Sinclair Mysteries, Katherine Woodfine, and Waterstone's Book Prize winner, Lizzy Stewart, this sumptuous and magical retelling of The Nutcracker will transport you on a journey fay beyond the page.  Praise for Katherine Woodfine's The Sinclair's Mysteries series: 'A wonderful book, with a glorious heroine and a true spirit of adventure' Katherine Rundell, award-winning author of Rooftoppers 'Dastardliness on a big scale is uncovered in this well-plotted, evocative novel' The Sunday Times 'It's a dashing plot, an atmospheric setting and an extensive and imaginative cast. Katherine Woodfine handles it all with aplomb' The Guardian Praise for Lizzy Stewart's There's a Tiger in the Garden (Winner of the Waterstones Children's Book Prize 2017, Illustrated Books Category): 'A journey of discovery' The Guardian 'A stunning testament to the power of imagination' Metro   ...Show more