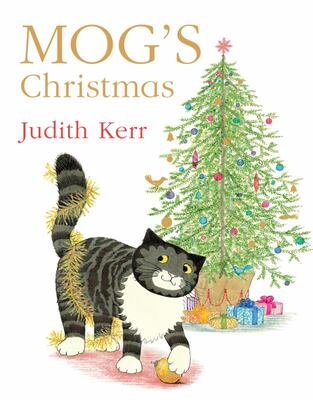 $17.99
NZD
Category: Christmas Books | Series: Mog
Beautiful anniversary reissue of this children's classic to celebrate Mog's 40th birthday. A wonderful Christmas story about everyone's favourite family cat, complete with a gorgeous Mog print and stunning foiled cover for extra Christmas sparkle! The house is full of strange bustling, there are new noi ses and new smells, and where is that tree going? Disconcerted by all the unusual activities, Mog escapes to the roof, and there she stays!until, unexpectedly, she returns with a bump! ...Show more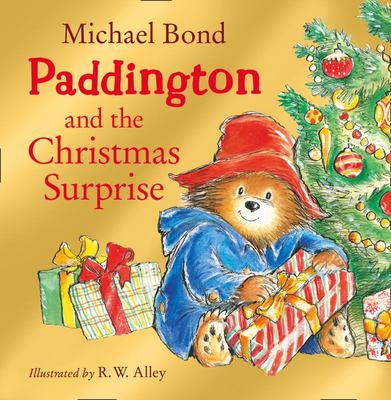 $16.99
NZD
Category: Christmas Books | Series: Paddington
A funny, festive miniature hardback picture book about Paddington, the beloved, classic bear from darkest Peru. The perfect Christmas stocking filler! When the Browns take Paddington to the Christmas grotto at the local department store, their journey through the Winter Wonderland is full of unexpected surprises. But the best surprise is a present from Santa. After all, who else would find the perfect present for a bear like Paddington? Join Paddington on his festive adventure as he discovers why Santa Claus makes everyone's Christmas so special. ...Show more
$19.99
NZD
Category: Christmas Books | Series: Pig the Pug
Santa was coming! Twas bigger than big! No-one loves Christmas more than Pig. And the worlds greediest Pug will stay up all night to get his presents! Includes removable PIG THE ELF window sticker!  
$19.99
NZD
Category: Christmas Books | Series: Stink-O-saurus
Christmas is in trouble... but Stan has a plan to 'waft in' and save the day!The dinosaurs can't wait for Christmas morning, but unfortunately Santa is having transport problems. Stan heads off to the North Pole to see if he can help. Luckily, he comes up with a super (if smelly) solution! Can Stan the Stink-o-saurus live up to his hero reputation and save Christmas Day? ...Show more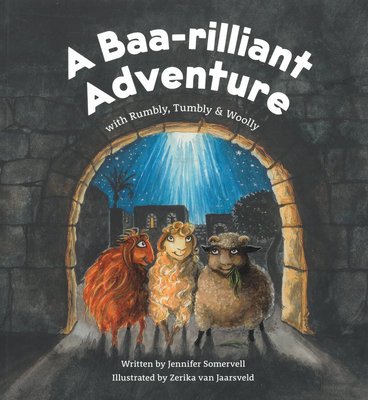 $21.99
NZD
Category: Christmas Books
A brilliant retelling of an ancient story. When an angel appears in a blaze of light, Rumbly, Tumbly and Woolly are terrified. But what happens to them when their excited shepherds run off to Bethlehem? An illustrated end section describes the historical setting in the ancient Middle East, the real nati vity, and sheep and shepherds of the time. "Beautifully illustrated and told with a dramatic twist" -Toni Shanks, Editor, Upstart magazine ...Show more
$17.99
NZD
Category: Christmas Books
From the multi award-winning creator of the modern classic Meerkat Mail, this gorgeous festive treat is full of Christmas card flaps to lift, as Sunny the meerkat travels the world in the search of the perfect Christmas. A Sunday Times Book of the Year. Sunny wants a white Christmas, with a decorated tr ee, carols and sprouts for dinner . . . none of which he can see at home in the Kalahari desert. So off he heads to find the perfect Christmas elsewhere, before realizing that maybe Christmas isn't all about the trimmings. Emily Gravett's witty and heartwarming celebration of festive fun and family love shows that Christmas can be whatever you want it to be. ...Show more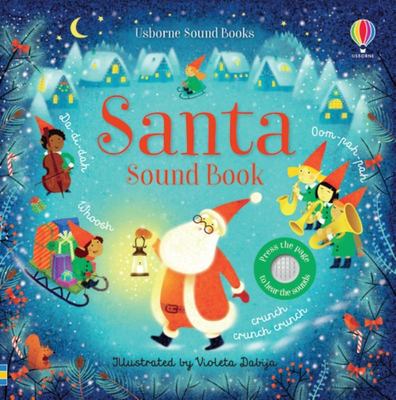 $29.99
NZD
Category: Christmas Books | Series: Musical Sound
Step inside the magical world of Santa's workshop as you press the buttons on this enchantingly illustrated book to hear elves making toys, reindeer bells jingling, Christmas music playing, and Santa's sleigh whooshing off into the night sky at the end.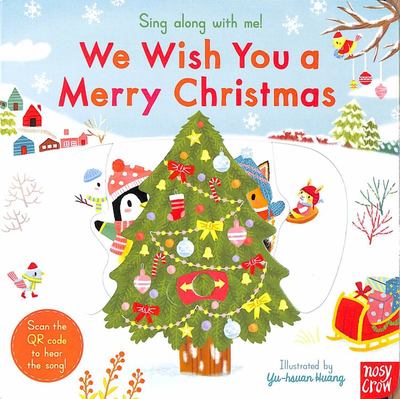 $14.99
NZD
Category: Christmas Books
A fun series of bright, slider board books featuring perennially popular nursery rhymes bursts with energy and cheering illustrations.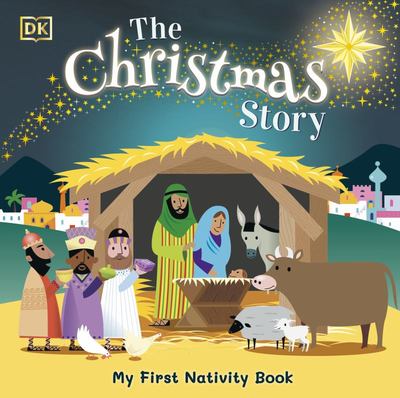 $21.00
NZD
Category: Christmas Books
Experience the magic of the first Christmas in this illustrated board book, an ideal introduction to the nativity story for young children. The Christmas Story tells the tale of the first Christmas a long, long time ago, when the baby Jesus was born. The sky is filled with angels and a bright new star t hat tells the shepherds and the three wise men that someone very special has arrived. There's no room at the inn but Mary and Joseph, and sleeping baby Jesus, are warm and cozy in the stables. Colorful illustrations and engaging text bring this classic story to life for new readers. Little ones will love pointing out details in the pictures of Nazareth and Bethlehem, and naming all the animals in the stable where the baby Jesus was born. The Christmas Story is perfect for reading aloud during the festive season and beyond. ...Show more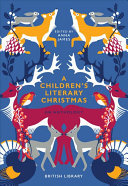 $39.99
NZD
Category: Christmas Books
Immerse yourself in festive magic with this brand-new collection of the finest Christmas stories and poetry for children from some of the greatest writers in the English language. Inspired by the approach and style of A Literary Christmas, this carefully chosen anthology celebrates the wonders of the Ch ristmas season, following the escapades of Santa Claus and adventures of the frost fairies. Divided into five sections, this anthology of historical and modern stories covers festive traditions, fairytales, gift-giving, and family fun. Timeless favorites from Charles Dickens, Clement C. Moore, and Louisa May Alcott are presented alongside award-winning and contemporary voices, such as Matt Haig, Swapna Haddow, and Shirley Hughes. This treasure trove of extracts is beautifully presented with illustrations from the collections of the Library as well as a few pieces of original artwork. ...Show more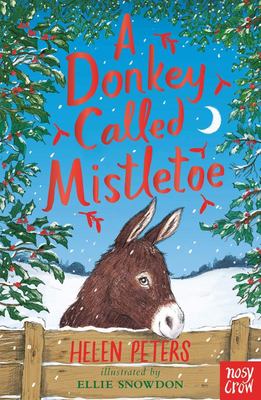 $14.99
NZD
Category: Christmas Books
Brilliant storytelling that will make you laugh and cry, this is Dick King-Smith for a new generation.
$21.99
NZD
Category: Christmas Books
'Twas the night before Christmas and all round the bach, Not a possum was stirring; not one could we catch.' Take one Santa dressed in singlet and shorts, and put him on a miniature tractor pulled by eight flying sheep, and you have a Kiwi version of the well-loved Clement C. Moore poem. Children will delight in Yvonne Morrison's humorous text and revel in Deborah Hinde's vibrant illustrations which reflect a Kiwi Christmas at the beach. ...Show more