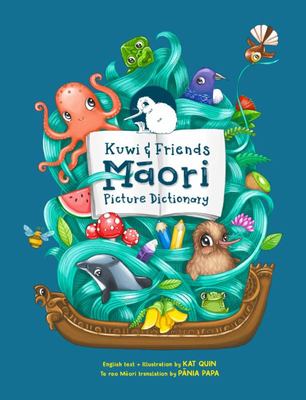 $34.99
NZD
Category: Dictionaries
Beginners Māori Language Picture Dictionary, for the Whole Family. From the #1 bestselling and award-winning author and illustrator of the Kuwi the Kiwi series, Kat Quin, comes a large scale, stunningly illustrated visual dictionary. Full of over 1000 basic words in te reo Māori and English, perfect fo r every New Zealander.  A fun, easy-to-use resource for those wanting to discover, learn and use everyday words in te reo Maori. The illustrations are designed to help with comprehension, particularly for younger learners. Visual cues can assist with retention of language, to recall spoken and written words.  68 fully illustrated pages, in a large format (265 x 366mm), in vibrant full colour, with over 1000 te reo Maori words, translated into English. Embedded with gorgeous Kuwi the kiwi (and friends) illustrations.  Designed for everyday use, in the whanau (family), kura (school) and for all New Zealanders. Ages 0-100+. A portion of each sale goes to charity Kiwis for Kiwi. ...Show more
$34.99
NZD
Category: Dictionaries | Series: Illustrated Dictionary & Thesaurus
This book contains a a highly illustrated first alphabetical dictionary and a wonderful illustrated thesaurus organised by themes and topics. This combo has been specifically created for children aged five to eight. Offering more than the average dictionary, this book contains help with simple grammar a nd punctuation with example sentences showing how words are used. ...Show more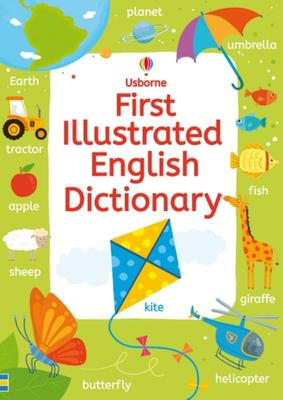 First Illustrated English Dictionary
by Rachel Wardley; Jane Bingham (As told to); Villie Karabatzia (Illustrator)
$29.99
NZD
Category: Dictionaries | Series: Illustrated Dictionary Ser.
This is the ideal first dictionary for children aged five and up. Written in simple, friendly language, it contains definitions for over 2,500 words. 256 pages contain: clear definitions written in full sentences; example sentences showing how words are used; pronunciation guides for tricky spellings; o ver 500 lively illustrations and useful facts and lists. ...Show more
$25.00
NZD
Category: Dictionaries
An ideal introduction to the world of words for children aged 5 and above. The careful choice of vocabulary, clear definitions and simple examples, together with the beautifully designed illustrations help make learning easy, memorable, and fun. This book offers children an easy way to find out the mean ings of everyday words, and includes a carefully written section which provides support in spelling, grammar and punctuation in preparation for school tests. The illustrations engage children and help them to understand what words mean, while example sentences show how the words can be used. Simple grammatical labels introduce children to different word groups, all of which are clearly explained in the introduction to the dictionary. Simple, fun and easy-to-use, this is perfect for any child's first school dictionary. ...Show more
$30.00
NZD
Category: Dictionaries
With more than 4,000 words and definitions, First Children's Dictionaryis the perfect starting place for primary school children wanting to describe the world around them. Featuring a full alphabet on every page to make finding words easy, colourful photographs that bring words to life, and helpful info rmation on word families, spelling and writing, this essential dictionary for Australian children is the perfect reference book, both for home and at school. ...Show more

$40.88
NZD
Category: Dictionaries
Whatever kind of dancing you like to do, this book will take you through the ABC's of being a dancer. Colourful collages illustrate key terms such as 'improvisation', 'leotard', and 'warm-up', and basic text definitions complete each entry in this dancer's dictionary.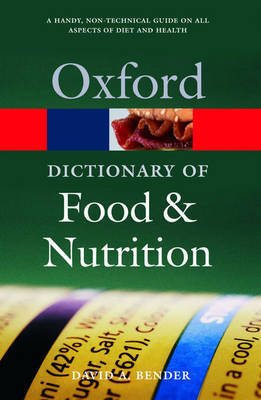 $42.99
NZD
Category: Dictionaries | Series: Oxford Paperback Reference
This leading dictionary contains over 6,150 entries covering all aspects of food and nutrition, diet and health. Jargon-free definitions make this a valuable dictionary that clearly explains even the most technical of nutritional terms. From absinthe to zymogens, it covers types of food (including every day foods and little-known foods, e.g. payusnaya), nutritional information, vitamins, minerals, and key scientific areas including metabolism and genomics. This new and fully revised edition features many entry-level web links, updated and conveniently accessible via the Dictionary of Food and Nutrition companion website, providing relevant extra information. Expanded appendices contain a wealth of useful material, including Recommended Daily Allowance lists. An essential A-Z for nutritionists, food manufacturers, caterers, health-care students, food science/technology students, and anyone who has an interest in, or enjoys, food and wants to find out more about what they eat.Introduction Dictionary Appendices Units of measurement Estimated average requirements for energy The vitamins US/Canadian Recommended Dietary Allowances (RDA) and Acceptable Intakes (AI), 1997-2001 EU Population Reference Intakes (PRI) of nutrients, 1993 UK Reference Intakes (RNI), 1991 Recommended Nutrient Intakes (RNI) for vitamins, FAO 2001 Food additives permitted in the EU David A. Bender , University College, London `Review from previous edition If you eat, then you should enjoy reading the Benders' new dictionary ... Enjoy!' Lipid Technology . ...Show more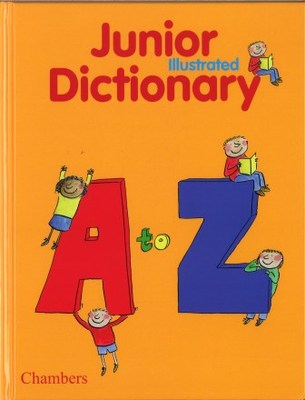 $34.99
NZD
Category: Dictionaries
Chambers Junior Illustrated Dictionary is the perfect first school dictionary for children aged 5 and above. Specially compiled with advice from teachers, the clear design and simple definitions make it easy for a child to use without help from adults. The colourful illustrations bring language to life. Bound in sturdy hardback, Chambers Junior Illustrated Dictionary can take all the rough and tumble that its owner does. ...Show more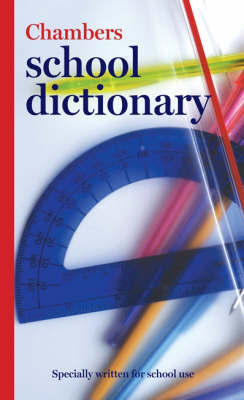 $34.99
NZD
Category: Dictionaries
With over 70,000 words, phrases and definitions, the bestselling "Chambers School Dictionary" encourages students to develop their dictionary skills and offers extra help with spelling and grammar. As well as contemporary vocabulary, it includes hundreds of terms from key curriculum subjects such as sci ence and mathematics, giving an unrivalled breadth of coverage. With its durable cover and two-colour design, this is the most practical and comprehensive English school dictionary available. ...Show more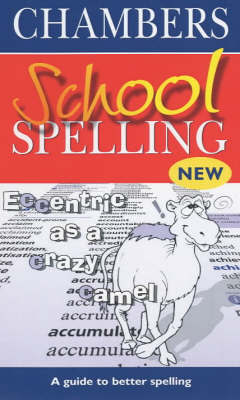 $27.99
NZD
Category: Dictionaries
Aimed at students up to the age of 16, this spelling guide features over 33,000 words; tips, mnemonics, panels and pedagogical information to aid learning; and an attractive page design with colour used to highlight key features. All information has been selected to conform with the requirments of the N ational Curriculum. ...Show more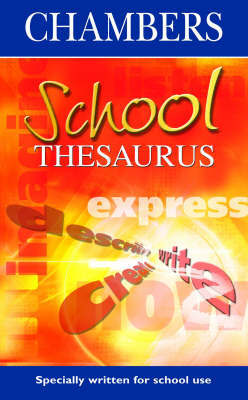 $34.99
NZD
Category: Dictionaries
The popular "Chambers School Thesaurus" has always been an invaluable resource, providing a wonderful selection of up-to-date alternative and opposite words. With an easy-to-use A to Z format, designed to help students enrich their vocabulary, it also includes additional panels listing related words suc h as computing terms or types of book. With its durable cover and two-colour design, "Chambers School Thesaurus" is an ideal companion volume to "Chambers School Dictionary". ...Show more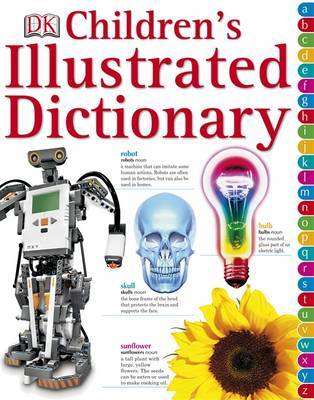 $41.00
NZD
Category: Dictionaries
This is the perfect child's dictionary. Organised like a traditional dictionary from A to Z, clear descriptions and examples explain and illustrate everything from Astronaut to Zoo. It is specifically aimed at children of seven years and older, when a dictionary can be a valuable companion. Using a d ictionary helps build your child's understanding of language, improves their spelling and grammar, and encourages dictionary skills - the ability to locate information arranged in alphabetical order. Packed with special full-page features on major subjects it will help to increase children's knowledge of words and the world around them. ...Show more