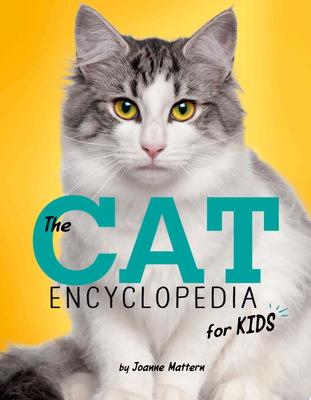 $32.99
NZD
Category: Domestic Animals and Pets
Sink your claws into some cat facts! Learn the history, behaviors, physical traits, and special characteristics of cat breeds including Siamese, Persian, American Shorthair, Abyssinian, Maine Coon, and many more. This guidebook gives cat lovers and owners an in-depth look at some furry feline friends. C harming photographs, fun facts, and hands-on pet care tips make this is the ultimate cat-alogue!   ...Show more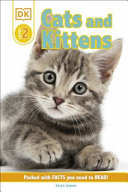 $15.99
NZD
Category: Domestic Animals and Pets
Step inside the cute world of fluffy cats and kittens in this level 2 reader. In this purr-fect book for children you'll discover all about cute cats and kittens, from tiny kittens having fun at playtime and snuggling up with mum, to delicious meals and the distinctive "meow" of your cat. There's also l ots to discover about cat breeds and reading body language, as well as clear and simple advice on how to look after this favourite family pet. Fascinating information is paired with adorable photographs of cats and kittens, providing an ideal balance of words and images for children learning to read.Cats and Kittens is a new Level 2 title in the engaging four level DK Readers series, aimed at children who are learning to read. Helping to develop a lifelong love of reading, DK Readers cover a vast range of fascinating subjects to support children as they become confident readers. DK Level 2 Readers are suitable for children reading book band books up to orange level. ...Show more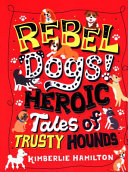 $21.99
NZD
Category: Domestic Animals and Pets
Tail-wagging tales of real-life Rebel Dogs! Get your paws on the stories and secrets of some of history's most heroic hounds! An engaging collection packed with over 30 real-life dogs, including film stars with fur, hounds that love to help, superstars of scienceand war heroes- these rebel dogs are the stars of their own stories. With incredible fur-raising factson record-making dogs, marvellous mutts in literature, internet-sensation pups and much, much more - this beautiful book is perfect for pup fans of any age. Rebel Dogsis the perfect gift for any pup lover, all year round! ...Show more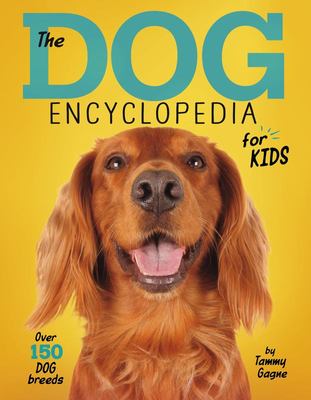 $29.99
NZD
Category: Domestic Animals and Pets
Icelandic Sheepdogs are born with extra toes. Dalmatians are born without spots. Some Siberian Huskies have one blue eye and one brown eye. Learn all about the characteristics of various dog breeds and much more! Packed with amazing photographs and fun facts, dog owners and fans will get an in-depth loo k at these curious, lovable canines. ...Show more
$29.99
NZD
Category: Domestic Animals and Pets
Humorous and informative, Why Can't Horses Burp? is full of fun facts and little-known tidbits about your favorite equine companions. Find answers to everything you've ever wondered about horses in this latest addition to the Curious Questions About Your Favorite Pets series. Can all horses be racehorse s? Why do horses wear shoes? And what's the difference between a horse and a pony, anyway? A zoologist explains all of these, and more. Whether you are lucky enough to have a horse of your own or you dream of galloping away on a magnificent steed, Why Can't Horses Burp? is the lively, fact-filled book for you. From horses' desert ancestors to modern-day show ponies, it's certain to satisfy all horse lovers' curiosity. ...Show more
$32.99
NZD
Category: Domestic Animals and Pets
In this new addition to the Curious Questions About Your Favorite Pets series, children will learn everything they've always wanted to know about their cats. This book answers questions like, "How long have people kept cats?," "Why do cats like scratching chairs?," "What does 'meow' mean?," and "Do cats have nine lives?" Combining mythological stories--such as how the superstitions surrounding black cats originated and the prominent role cats played in ancient Egyptian worship--with zoological information, Why Do Cats Meow? is a fun, unique reading experience. Children will learn how best to care for their own pet and come to understand why humans and cats have such a special relationship. ...Show more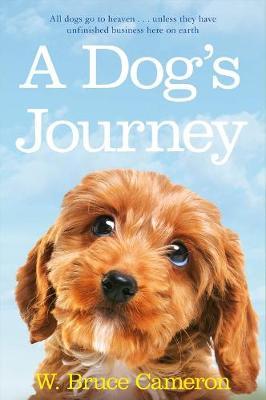 $4.79
NZD
Category: Domestic Animals and Pets | Series: A\Dog's Purpose Ser.
From W. Bruce Cameron, the author of A Dog's Purpose, the phenomenal New York Times Number One bestseller about the unbreakable bond between a dog and their human. Now a major film starring Dennis Quaid.Buddy is a good dog. He thought he had found and fulfilled his purpose, over the course of several li ves, in helping his beloved boy Ethan. On the farm, Buddy watches over Ethan's granddaughter, curious baby Clarity, trying to keep her out of mischief. He begins to realize that this is a little girl very much in need of a dog of her own. Buddy realizes that he has a new destiny. Reborn once more, he's overjoyed when he is adopted by Clarity, now a vibrant but troubled teenager. When they are suddenly separated, Buddy despairs - who will take care of his girl? With her selfish mother determined to keep them apart, and an unpredictable, obsessive boyfriend, Clarity's life threatens to spiral out of control - she needs help more than ever, but can Buddy find his way back to her in time? A charming and heartwarming story of hope, love, and unending devotion, A Dog's Journey asks the question: Do we really take care of our pets, or do they take care of us? This is a moving story of unwavering loyalty and a love that crosses all barriers. ...Show more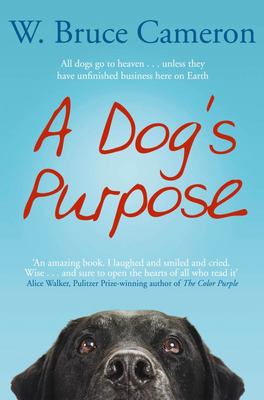 $4.25
NZD
Category: Domestic Animals and Pets | Series: A Dog's Purpose
A Dog's Purpose--the #1 New York Times bestseller--is heading to the big screen Based on the beloved bestselling novel by W. Bruce Cameron, A Dog's Purpose, from director Lasse Hallstr m (The Cider House Rules, Dear John, The 100-Foot Journey), shares the soulful and surprising story of one devoted dog (voiced by Josh Gad) who finds the meaning of his own existence through the lives of the humans he teaches to laugh and love. The family film told from the dog's perspective also stars Britt Robertson, KJ Apa, John Ortiz, Peggy Lipton, Juliet Rylance, Luke Kirby, Pooch Hall and Dennis Quaid. A Dog's Purpose is produced by Gavin Polone (Zombieland, TV's Gilmore Girls). The film from Amblin Entertainment and Walden Media will be distributed by Universal Pictures. Screenplay by W. Bruce Cameron & Cathryn Michon and Audrey Wells and Maya Forbes & Wally Wolodarsky.Heartwarming, insightful, and often laugh-out-loud funny, A Dog's Purpose is not only the emotional and hilarious story of a dog's many lives, but also a dog's-eye commentary on human relationships and the unbreakable bonds between man and man's best friend. This moving and beautifully crafted story teaches us that love never dies, that our true friends are always with us, and that every creature on earth is born with a purpose.Bailey's story continues in A Dog's Journey, the charming New York Times and USA Today bestselling direct sequel to A Dog's Purpose.A Dog's Purpose Series#1 A Dog's Purpose#2 A Dog's JourneyOther A Dog's Purpose BooksEllie's Story: A Dog's Purpose NovelBailey's Story: A Dog's Purpose NovelMolly's Story: A Dog's Purpose Novel (forthcoming) The Rudy McCann SeriesThe Midnight Plan of the Repo ManRepo MadnessOther BooksA Dog's Way Home (forthcoming)The Dog MasterThe Dogs of ChristmasEmory's GiftThis edition of the book is the deluxe, tall rack mass market paperback. ...Show more
$16.99
NZD
Category: Board & Cloth Books
Introduce first animal and dinosaur facts with these colourful and interactive felt flap books. Lift and look under each felt lift-the-flap to learn about a different animal. From friendly farm animals and splashing ocean creatures to roaring dinosaurs and noisy wild animals, there's lots for babies and toddlers to discover and explore. Each page features simple text to read, colourful photographs to look at, sound words to call out and fun first facts to learn. The sturdy card pages feature rounded corners, and the soft-to-touch felt flaps are child friendly for little ones to lift and look underneath.   ...Show more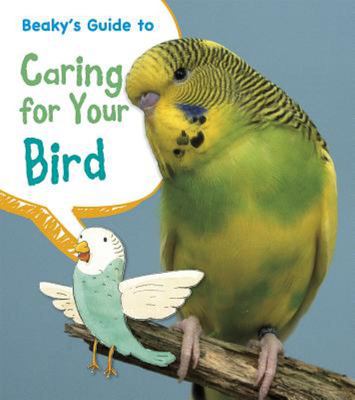 $19.99
NZD
Category: Domestic Animals and Pets | Series: Pets' Guides
Titles in the Pets' Guides series teach young readers how to care responsibly for their chosen pet. However, in a unique spin, each book is written from the point of view of one of the animals themselves, thus also allowing the books to be used to teach perspective. In this book, Beakie the Budgie revea ls how readers should go about choosing a pet bird, what supplies they will need, how to make a new pet bird feel at home, and how to properly care for a pet bird, including feeding, exercising, and keeping a bird cage clean. Text in the book is accompanied by clear, labelled photographs to further reinforce key concepts. ...Show more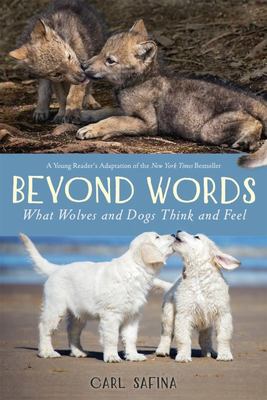 $34.99
NZD
Category: Domestic Animals and Pets | Series: Beyond Words Ser.
Eye-opening, wise, and filled with triumphant and heartbreaking stories about the wolf population at Yellowstone (as well as some personal anecdotes about dogs), Beyond Words: What Wolves and Dogs Think and Feel accessibly explores the mysteries of animal thought and behavior for young readers.Weaving d ecades of field research with exciting new discoveries about the brain, and complete with astonishing photos, Beyond Words offers an extraordinary look at what makes these animals different from us, but more importantly, what makes them similar, namely, their feelings of joy, grief, anger, and love.These similarities between human and nonhuman consciousness and empathy allow the reader to reexamine how we interact with animals as well as how we see our own place in the world. ...Show more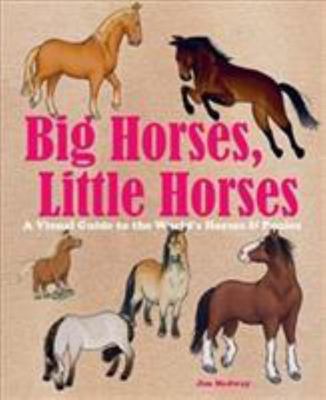 $27.99
NZD
Category: Domestic Animals and Pets | Series: Big and Little Ser.
This is a must-have book for all young children and their parents who love horses! Horse and ponies of all sorts and types are brought together in this one big, beautiful book for young children. Big Horses, Little Horses, the third title in the Big & Little series, features over 130 horse and pony breeds from around the world, each one illustrated with a colour drawing specially commissioned by leading comic artist and illustrator, Jim Medway. Divided into sections on British, European, North American, Asian and World horses, every known breed is included: from the English Thoroughbred racehorse to the tiny Shetland Pony, from the enormous Drum Horse to the elegant Arabian. Horses for trotting, horses for climbing mountains, horses for cattle work, horses for jumping, horses for pulling carriages _ they are all here. A delightful feature at the back of the book is a Foal identifier, while a Horse Index includes interesting facts about each breed. ...Show more