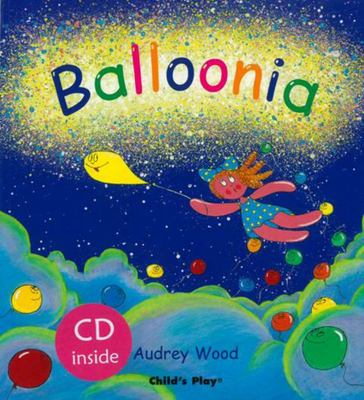 $24.99
NZD
Category: Books with CDs
Where do balloons go at bedtime? Matthew has the answer, but his elder sister, Jessica, has to find out the hard way. An hilarious journey through an imaginary world, and a gentle lesson about loss.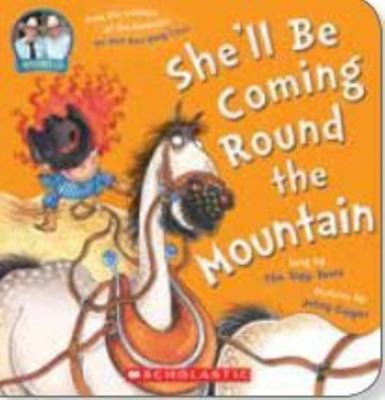 $14.99
NZD
Category: Books with CDs
This favourite traditional childrens song, which is sung in schools and preschools around the country (and sometimes in the car on family holidays!), receives the Topp Twins/Jenny Cooper treatment, in the style of its best-selling predecessors Theres a Hole in My Bucket, Do Your Ears Hang Low? and Dingl e-Dangle Scarecrow. ...Show more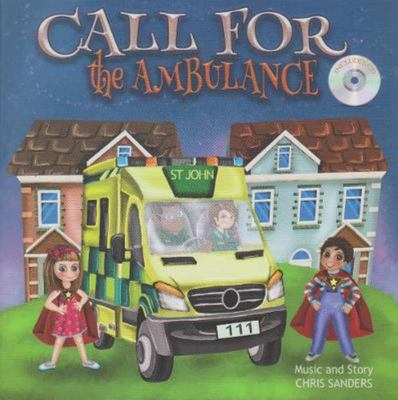 $12.00
NZD
$20.00
(40% off)
Category: Books with CDs
The 'Call For the Ambulance' Book featuring the catchy #1 Hit '111 Ambulance Song' will save lives, by empowering children with the knowledge of how to react in an emergency. Written and sung by #1 Children's Hit Songwriter Chris Sanders, the picture book and song (CD included) has been written for St John New Zealand to support their ASB St John in Schools education programme. As a follow up to the release of the 111 Ambulance Song which went to #1 on iTunes and Google Play and was the highest ever charting kiwi kids song. This will become the go-to book and song for Kindergarten to Primary aged Children and a great tool for parents to help their Children learn the emergency number. It's literally a step-by-step guide for Children about how to call an ambulance should they find themselves in a situation that requires this action to be taken, asking questions such as: Would you know what to do in an emergency? How would you react under pressure? Could you locate the phone in an emergency? Are you confident enough to pick up the phone and dial 111? ...Show more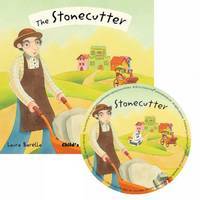 $14.99
NZD
Category: Books with CDs | Series: Flip-up Fairy Tales
Step into the magical world of Child's Play fairy tales...Traditional tales are a well-established part of all cultures. Retold from the originals, these lively stories will captivate readers with their delightful illustrations and fun lift-up flaps which really add to the action. The 'flip-up' flaps en courage prediction and discussion, and well-known stories will give young readers confidence. Complete with Audio CD. ...Show more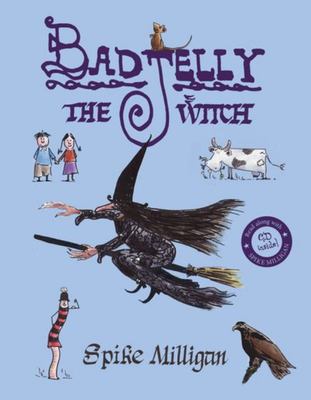 $27.99
NZD
Category: Books with CDs
Tee hee hee hee! Badjelly the Witch can turn children into sausages or chop them up to make boy-girl soup. She can turn policemen into apple trees or bananas into mice, and she is the wickedest witch in all the world! Tim and Rose's terrifying encounter with Badjelly is a classic fairy tale from the c omic genius Spike Milligan. It is a bubbling cauldron of imagination, fun and nonsense that has enthralled generations of children. ...Show more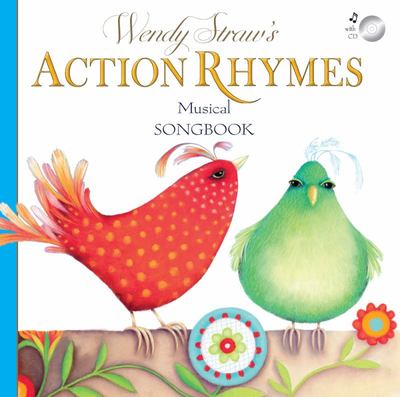 $18.99
NZD
Category: Books with CDs | Series: Wendy Straw's Songbooks
A perfect collection of musical rhymes, with song recordings included. Beautifully illustrated by Wendy Straw and songs performed by musician/playwright Sally Hardy and her group.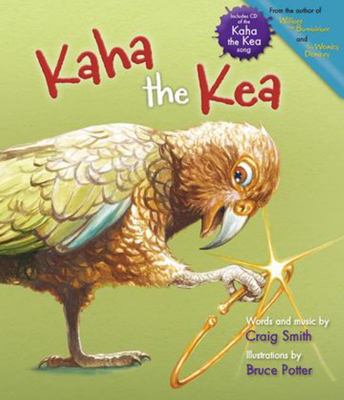 $19.99
NZD
Category: DVDs, CDs and Books with CDs
Kaha the Kea is possibly the cheekiest kea in New Zeland, who gets away with everything ...or does he?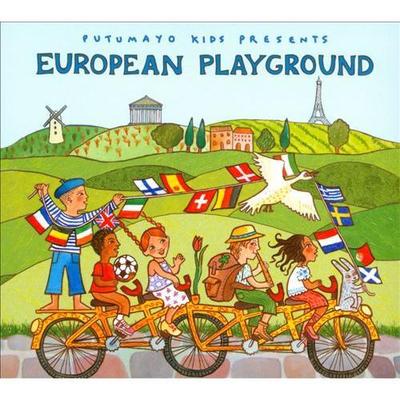 $29.99
NZD
Category: DVDs, CDs and Books with CDs
One of the nice things about Putumayo World Music's children-oriented compilations is the fact that they don't talk down to kids. Like other compilations that Putumayo has assembled for that series, PUTUMAYO KIDS PRESENTS: EUROPEAN PLAYGROUND has a brain and is fun without being mindless. The focus of t his 34-minute, 15-song CD is world music from different parts of Europe (both west and east), and diversity prevails on a disc that offers everything from Celtic music (Ian F. Benzie's "I'se the B'y" from Scotland, Sharon Shannon's "Sandy River Belle" from Ireland) to gypsy swing (Alain Le Lait's "En Voici, En Voil…" from France) to French-language pop-rap (Les D'm'nageurs' "Bonjour Tout Va Bien" from Belgium). EUROPEAN PLAYGROUND is not only potentially beneficial for kids in that it exposes them to a variety of musical styles, but also, because it exposes them to a variety of languages (only a few of the tracks are in English). The fact that EUROPEAN PLAYGROUND was designed with children in mind doesn't mean that adults can't enjoy it as well and this likable compilation is recommended to world music enthusiasts of all ages. ...Show more
$18.99
NZD
Category: Books with CDs
Five minutes...Two minutes....Young soldier Jim McLeod waits in the trenches of World War I for the order to attack the enemy. With him are his friends and Nipper, the messenger dog. When they charge across no-man's land Jim is shot ... and finds himself face to face with an enemy soldier.A sensitively- written war story that shows the similarities between men on both sides. Includes CD with hauntingly beautiful song. ...Show more
$19.99
NZD
Category: Books with CDs
Panda and his friends sit inside on the couch all day, glued to the TV screen or multi-screening with tablets too, so in this fun song, singer/songwriter Smith encourages them to get up, get outdoors and exercise. From Craig Smith, creator of the phenomenally successful The Wonky Donkey, is another hug ely popular song for kids - now in picture book format. ...Show more

$22.99
NZD
Category: DVDs, CDs and Books with CDs
A musical version of Badjelly, written and narrated by Spike Milligan with music composed and arranged by Ed Welch. Tracklist: Badjelly the witch (a musical tale), The ABC, Maverick, I've got that photograph of you, On the ning nang nong, The silly old baboon.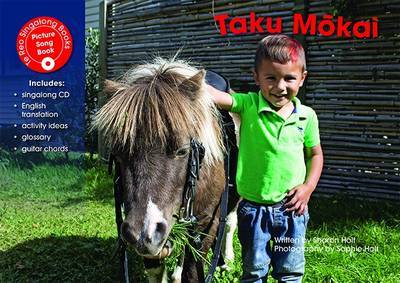 $25.00
NZD
Category: DVDs, CDs and Books with CDs | Series: Te Reo Singalong
Taku Mōkai (My Pet) is about looking after our pets. It is illustrated with photographs and includes children with a bird, a cat, a pony, a rabbit and a dog. The book also features a boy in a wheelchair, showing that our pets help us just as much as we help them. The catchy tune, gorgeous photographs an d repetitive sentence structures make learning te reo easy and fun for children and adults. This book is part of the award winning series of Te Reo Singalong books. Each book contains a singalong CD, English translation, information section, guitar chords and list of 10 activity ideas. ...Show more