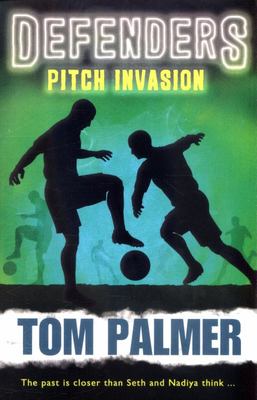 $21.00
NZD
Category: Dyslexia Friendly | Series: Defenders
A tense Seth is waiting to hear if his mum's got the 'all-clear'. But instead of relaxing in Cornwall, Seth is haunted by visions. Heads on spikes - bloodied and rotten, eyes pecked out - surrounding an Iron Age hill fort to keep intruders away. When Seth meets two football-crazy brothers from Aleppo th eir stories offer him a new sense of courage. Can he look death in the face and restore calm to the present? ...Show more
$21.00
NZD
Category: Dyslexia Friendly | Series: Defenders
It's meant to be a stress-free holiday in London, but suddenly Seth and Nadiya will need all their skills asDefenders. Ghostly activity is threatening a Premier League club as they build a new stadium on Roman ruins.One worker has already met a grisly death - and many other lives are in danger. The horr or of modern injusticeseems to have woken the spirits of the past ...What can the Defenders do to change things? Action-packed follow-up to Killing Ground in the Defenders series. ...Show more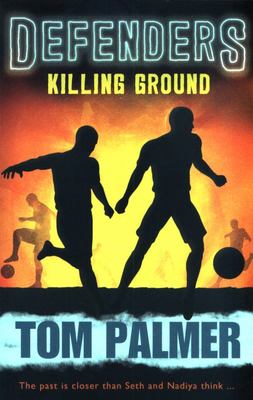 $21.00
NZD
Category: Dyslexia Friendly | Series: Defenders
Everyone is freaked out when circles of scorched earth start appearing in Halifax - on the moors, the parks and even the football pitches. Seth is most disturbed of all - he sees the shadows of the past. But when he looks into a Viking's murderous eyes and smells the stink of burning flesh, Seth knows h e must stop this cycle of supernatural suffering. With his friend Nadiya, can he discover the dark history behind the forces attacking their town? ...Show more
$21.00
NZD
Category: Dyslexia Friendly
The six knights clanking round the castle corridors are driving King Artie up the wall. He can't even visit the privy without them pestering him about jousting tournaments, the Code of Chivalry, the proper way to polish armour, and if Sir Tralahad sings another of his ridiculous songs Artie will chuck h im off the ramparts. What the knights need, Queen Gwinnie says, is a room of their own for meetings. But that's easier said than done. And trouble really starts when someone brings a feast to a table that's more drop-leaf than round ...Particularly suitable for struggling, reluctant and dyslexic readers aged 8+ ...Show more
$24.00
NZD
Category: Gift Books and Classics
Miserly Ebenezer Scrooge is visited by the ghost of his former business partner, and he learns he will be visited by three spirits - Christmas Past, Christmas Present and Christmas Yet to Come - who reveal to him his miserable existence, the opportunities he squandered in his youth, the current crueltie s he visits upon those around him, and the fate that awaits him if he does not change his ways. Scrooge is faced with a choice: death or redemption. ...Show more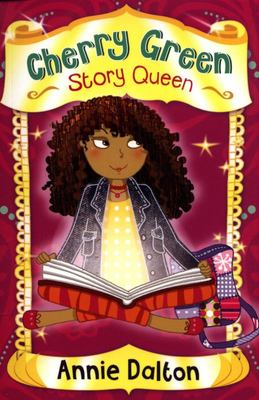 $21.00
NZD
Category: Dyslexia Friendly | Series: 4u2read
Mia, Juno, Kyle and Billy all long for a different life. They're stuck in a foster home and feel like they're in the wrong story. But when the mysterious Cherry turns up with her crazy patchwork bag and magic book, she opens up a whole new world to them. Will they all get a happy ending after all?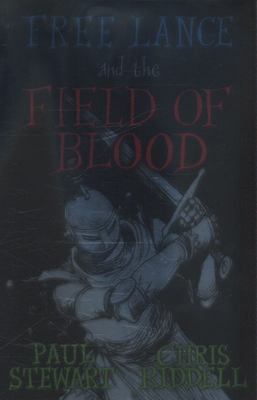 $21.00
NZD
Category: Dyslexia Friendly | Series: Free Lance Ser.
Free Lance has no master - he journeys from village to village and castle to castle, competing in tournaments and working for his keep. The latest tournament is a rotten mess of corruption, rigging and hi-jinks - can Free Lance survive to fight another day?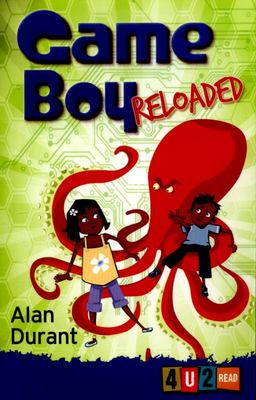 $21.00
NZD
Category: Dyslexia Friendly | Series: 4u2read
Low-reading age version of a fun virtual reality adventure. Mia and Zak find a strange games console in the canal. When you play it, it sucks you inside the game! But now Zak's vanished. Can Mia save him? Or will they both be trapped forever? The action-packed sequel to Game Boy 4u2read. Particularly su itable for struggling, reluctant and dyslexic readers aged 7+ ...Show more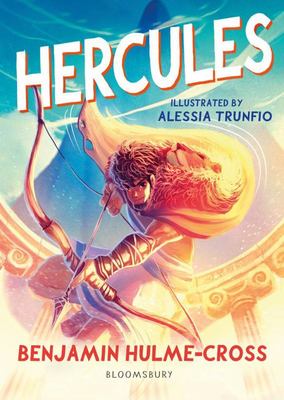 Hercules
by Benjamin Hulme-Cross
$14.99
NZD
Category: Dyslexia Friendly | Series: High/Low
Hercules wants to be famous forever and the only way to do that is to complete the tasks the King sets him. The tasks won't be easy; in fact, Hercules will have to face some of the most terrifying and dangerous creatures that live on earth o and in hell! Join Hercules as he wrestles a man-eating lion, t ricks the god Atlas, and tries to kidnap Hades' ferocious guard dog. Bloomsbury High Low books encourage and support reading practice by providing gripping, age-appropriate and illustrated stories for struggling and reluctant readers, those with dyslexia, or those with English as an additional language. Printed on tinted paper with a dyslexia friendly font, Hercules is aimed at readers aged 9+ and has a manageable length (96 pages) and reading age (7+). Produced in association with reading experts at Catch Up, a charity which aims to address underachievement caused by literacy and numeracy difficulties. ...Show more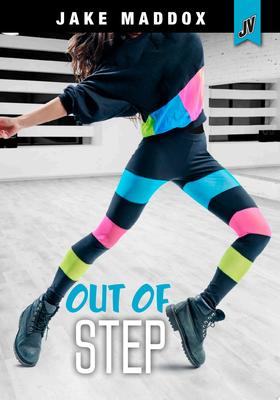 $12.99
NZD
Category: Dyslexia Friendly | Series: Jake Maddox JV
After a big growth spurt, dancer Mercy Smyth feels completely out of step. Her new height has thrown off her center. Now dance moves that used to be easy are challenging and gymnastics skills that were always tricky are nearly impossible. It's going to take a lot of extra work--and money that Mercy does n't have--to bring her skills back to competition level. Will Mercy ever feel graceful again? ...Show more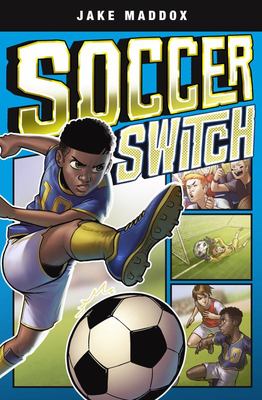 $14.99
NZD
Category: Dyslexia Friendly | Series: Jake Maddox
Andre Makuza is excited for another championship season with his middle school summer soccer team. But a new coach is taking over, and his unusual training methods have the team feeling frustrated. Will the coach's oddball ways ever lead to victory, or is the soccer switch too much for Andre and his tea mmates to handle? Combining high-stakes sports stories, dynamic full-color comics, and a variety of back matter support materials designed to encourage critical thinking and comprehension, this Jake Maddox Graphic Novel is sure to be a win for young athletes, sports enthusiasts, and reluctant and struggling readers alike. ...Show more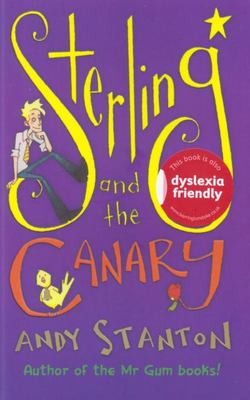 $21.00
NZD
Category: Dyslexia Friendly
Sterling Thaxton is in love. In love with Lizzie Harris - the beautiful new girl. Her hair is the colour of magic. Her nose is as sweet as music. Her arms are as slender as rainbows. Problem is, she's not interested. Luckily a small yellow canary turns up with some excellent advice. Hilarious comedy fr om the top selling author of the Mr Gum books. ...Show more