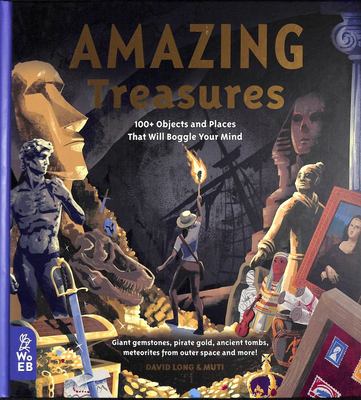 $36.99
NZD
Category: Facts and Information
Discover 100 of the world's most extraordinary man made and natural treasures, objects and places Discover 100 of the world's most remarkable artefacts, most stunning artworks and most intriguing ruins in this beautifully illustrated book about Earth's treasures.Treasures both natural and manmade make a n appearance in a tour which stretches across thousands of years and all around the globe. Discover sunken wrecks loaded with pirate gold, the abandoned tombs of the world's most powerful rulers and even meteorites - treasures from outer space!A central gatefold offers a close-up look at the wonders hidden within the Forbidden City in China, while Blue Peter award-winning author David Long also addresses contemporary topics such as our threatened natural wonders and the ownership of cultural treasures. ...Show more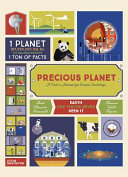 $59.99
NZD
Category: Facts and Information
Discover the essential ways that we are connected the earth in Precious Planet, and learn what you can do to take care of our planet. How amazing is the home we all share, planet Earth! It's home to millions and billions of animals and plants, but have you ever wondered how everything is connected? In Precious Planet, learn all about our home that was formed almost 4.6 billion years ago― the earth's crust, the continents we live on, and the oceans in between―and dive into the planet's fascinating geography. One of the most important parts of living in a home that you love is taking care of it. Precious Planet shows how we can work together to take care of this magnificent place―from saving water and trees, to looking out for each other. Precious Planet uses eye-popping illustrations to explain the world's natural phenomena, while opening children's eyes to the importance of sustainability and conservation in a fun and engaging way. ...Show more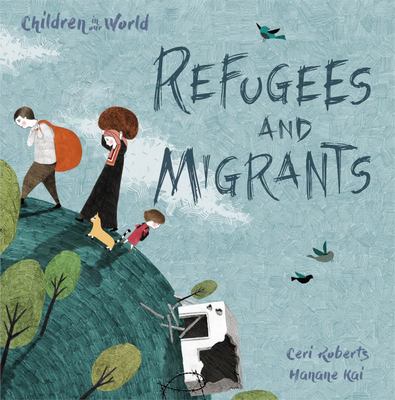 $25.00
NZD
Category: Facts and Information | Series: Children in Our World
With our 24/7 news cycle and constant access to the latest headlines, the world can be a scary place. Now imagine you're a child trying to make sense of it all What does this news mean? How does it affect me? That's where Children in Our World can help. This beautifully illustrated non-fiction series t akes a timely look at today's biggest issues and sensitively explains the crises that dominate the news in an appropriate way for young children. Each book uses relatable comparisons, carefully researched text, and striking illustrations to help kids understand the many difficulties that children just like them face in the world today. Refugees and Migrants discusses the questions "What does it mean to be a refugee--or a migrant? Why would people leave their homes?" It answers kids' questions, offers reassurance, and empowers them with ways they can help those affected. Where issues are not appropriate to describe in words, award-winning illustrator Hanane Kai uses a deft hand to create powerful illustrations that help children visualize the people impacted by poverty, hunger, war, racism, and more. All of the images are sensitively rendered and perfectly suited for younger children. These books are an excellent cross-curricular resource--use them to explore these important issues and tie them into discussions about food, wealth, compassion, empathy, and current affairs. (Ages 6--10) ...Show more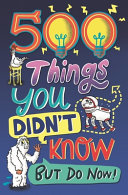 $24.99
NZD
Category: Facts and Information
Want to know how to speak like a spy, make a balloon sword or hypnotize a chicken? This is the book for you. From the weird and wonderful to the hilarious and record breaking, it's packed with over 500 fun facts and intriguing things that every kid should know.
$32.99
NZD
Category: Facts and Information | Series: Little Wordsmith
Learn a new and inspiring word every day of the year with this book, arranged into 52 seasonally themed spreads.   Each fully illustrated scene provides a fun and supportive platform to introduce little readers to big words and extend their vocabulary, which studies have recently proven to be the bigg est indicator of a child's potential later in life. Curated by a literacy expert, these 365 aspirational words will fire your child's imagination, help them label their emotions and expand their comprehension. Each word is explained beneath in simple language to aid understanding and inspire a love of language. ...Show more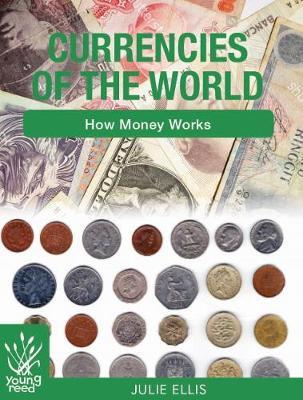 $29.99
NZD
Category: Facts and Information
Discover the pollution crisis in our oceans through the eyes of one lost plastic duck in this engaging and stylish picture book based on a true story. When a shipping container filled with 28,000 plastic ducks spilled into the Pacific Ocean, where did all those ducks go? Based on a true story, this inn ovative take on the plastic pollution crisis follows one duck as it travels on ocean currents to meet sea life and discovers the rubbish from humans that endangers our oceans. A highly accessible and stylish picture book with a positive message about environmental issues, from the author-illustrator of Curiosity, which was shortlisted for the Royal Society Young People's Book Prize. ...Show more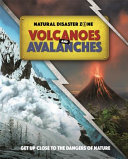 $21.99
NZD
Category: Facts and Information | Series: Natural Disaster Zone Ser.
Look inside natural disasters and discover how they work! Natural disasters devastate communities. They reshape the landscape and can alter people's ways of life in an area for years after the event. Learn all about volcanoes and avalanches. Find out how they form, where they are most likely to happen a nd how scientists study them through diagrams and case studies. Explore how natural disasters work by cracking them open and looking at them from the inside. How do they happen? How are they destructive? What happens on the inside of each phenomena? And where in the world are the danger zones? This series explore each of these questions in detail. This series uses detailed artwork, cutaways and images from real-life to give a rounded view of each event. Perfect for readers aged 9 and up. ...Show more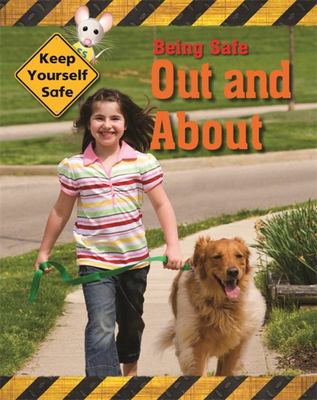 $14.99
NZD
$24.99
(40% off)
Category: Facts and Information | Series: Keep Yourself Safe Ser.
A simple series of books, empowering younger children aged 5-7 to know how to look after themselves in a variety of everyday situations. Includes tips from 'supermouse' Safety Sam on how to stay safe and how to identify potential dangers. Being Safe Out and About looks at some of the potential dangers for children as they begin to go out and about more independently. Without being sensationalist or scary, it explains, amongst other things, how to cross the road and road safety generally, how to play sensibly in the park and to avoid risk when near water and meeting dogs. ...Show more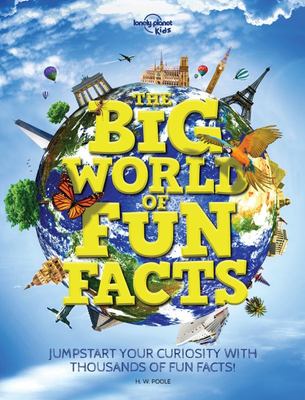 $29.99
NZD
Category: Facts and Information | Series: Lonely Planet Kids
Want to know which nation a dentist-turned-dictator rules? Where to find taxis shaped like coconuts? And who watches competitive cockroach racing? Then this is the book for you! The Big World of Fun Facts from Lonely Planet Kids is packed with amazing facts and stories from around the world. From count ries, food and folklore to sports, flags, animals and more, this fun and fascinating adventure will amaze and boggle your mind. Themes to explore include: Nations of the world Nature Government, politics and the law People and culture Life stages Religion and faith Food and drink Holiday and celebrations School and work Arts and entertainment Sports and games Transportation and communications ...Show more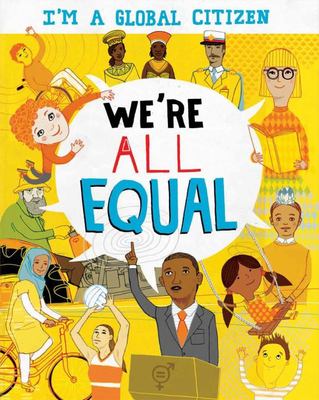 $23.99
NZD
Category: Facts and Information | Series: I'm a Global Citizen
How can you be a good global citizen? By understanding the world we live in and how we can effect change. This book explore inequality around the world, from how resources are unfairly shared to why race and gender matter and more. It looks at ways we can challenge inequality and features case studies s uch as the votes for women campaign and the work of Malala Yousafzai. The I'm a Global Citizen series explores the concept of 'Global Citizenship': recognising that the world we live in is unfair and unequal, but promoting individual and collective action to challenge and change this. Each book has information, fun activities, challenges, case studies and ideas for group and individual action presented with fun illustrations. The books promote the idea that we have power as individuals: each of us can change things, and each of us has choices about how we behave. They encourage children aged 8+ to counter ignorance and intolerance'. ...Show more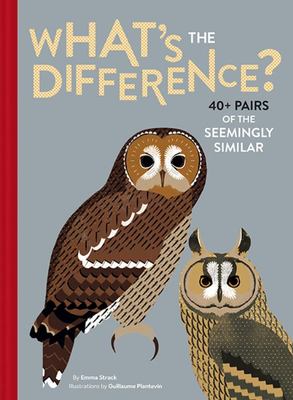 $34.99
NZD
Category: Facts and Information
What distinguishes a mandarin orange from a clementine, an iris from a pupil, a tornado from a cyclone, and a bee from a wasp? The difference is in the details This content-rich illustrated extravaganza distills the distinctions between an impressive collection of pairs--from animals to food to geograph y and more--offering enlightening trivia, amusing tidbits, and unforgettable facts in a highly browsable format. Young readers can dip in quickly to feed their curiosity, or delve into the details and stay awhile. With a bold, graphic art style and an accessible, smart text, this miscellany collection will enrich probing minds (or is it "brains"? ). ...Show more