$34.99
NZD
Category: Fairytales
Bursting with magic and mischief, adventures abound with this new collection of classic fairytales authored by bestselling author Margaret Mayo. Join favourite characters as they scale beanstalks, ride in carriages made of pumpkins, and eat poisoned apples ... Much-loved classics that feature in the co llection include Cinderella, Jack and the Beanstalk and Rumplestiltskin, These timeless tales are vivaciously retold by Margaret Mayo, who perfectly captures their enchantment. The highly illustrated edition features artwork by Helen Stephens, whose colourful sketches deliver the stories to their dramatic full potential. ...Show more
$29.99
NZD
Category: Fairytales | Series: Story Collections for Little Children Ser.
This collection of fairy tales is perfect for reading aloud with children at bedime. They are beautifully illustrated by Lorena Alvarez. The stories included are: Cinderella, Goldilocks, Jack & the Beanstalk, Little Red Riding Hood, The Princess & the Pea.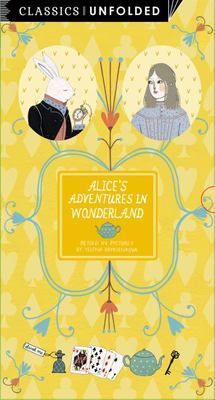 $9.99
NZD
Category: Fairytales | Series: Unfolded
The fourth in a series of fold-out concertina gift titles that tell world-famous stories in 16 panels, illustrated by American artist Yelena Bryksenkova. Every title in this series is like a visual 'spark notes': a learning tool that simplifies plots into bite-sized pieces, and doubles as a beautiful pi ece of freestanding art to shelve or frame. Alice in Wonderland visualises Lewis Carroll's timeless adventure, in which a young girl tumbles down a rabbit hole into a strange land filled with unforgettable characters including the Cheshire Cat, the Mad Hatter, the White Rabbit and the Queen of Hearts. ...Show more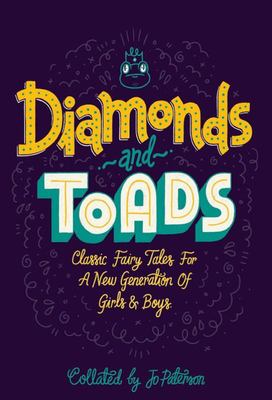 $39.99
NZD
Category: Fairytales
From the original writings of The Grimm Brothers, Hans Christian Andersen, Perrault and other master storytellers, this re­envisioned collection of 18 of our favourite fairy tales challenges outdated gender stereotypes and creates diverse new tales for every girl and boy - regardless of gender, skin col our or sexual orientation. In Diamonds and Toads, a brave princess fights her way through a forest of thorns to place a kiss on the sleeping Briar Rose. The Frog Prince's curse is ultimately undone by another prince who learns not to judge by outward appearances. And a young woman proves she is more than capable of using her wits to save her betrothed as the gender roles are reversed in Jorinda and Joringel. Richly illustrated by some of New Zealand's best loved illustrators and artists, this treasury is sure to become a favourite for a new generation of readers. ...Show more
$44.99
NZD
Category: Fairytales
Two hundred years ago the Brothers Grimm published their famous collection of folk tales, including these thirty much-loved stories of helpful elves; giants who can see into the next land; foolish but good-hearted lads; princesses with golden hair; faithful servants and wicked queens. This sumptuously i llustrated collection of essential Grimm classics includes stories every childhood needs: 'The Frog Prince', 'Little Red Riding Hood', 'Sleeping Beauty', 'Cinderella', 'Rumpelstiltskin' and dozens more. Each tale is brought to life with radiant, faithful pictures from Daniela Drescher, one of Germany's best-loved illustrators, which are sure to fire any child's imagination. ...Show more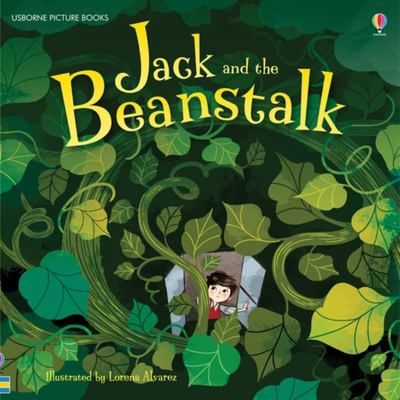 $12.99
NZD
Category: Fairytales | Series: Picture Bks.
The popular fairy story specially retold for very young readers and with bright, colourful illustrations by Lorena Alvarez on every page.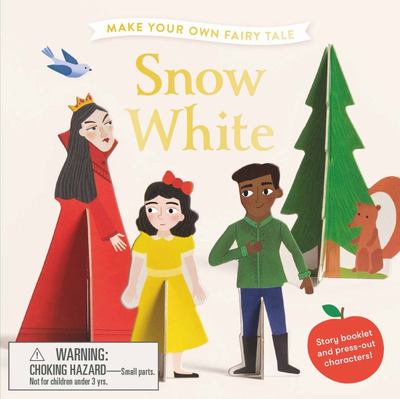 $29.99
NZD
Category: Fairytales
Press out and play along as you read withMake Your Own Fairy Tale: Snow White! Eight press-out sheets give you all the characters and props you need to re-enact the story of Snow White and the Seven Dwarfs. From Snow White herself to the wicked queen and the huntsman (and of course all seven dwarfs!) yo u can act out the story while you read it or invent alternate versions. Comes with a fully illustrated booklet that tells the story for grown-ups to read to little ones as they play or for bigger kids to enjoy themselves. ...Show more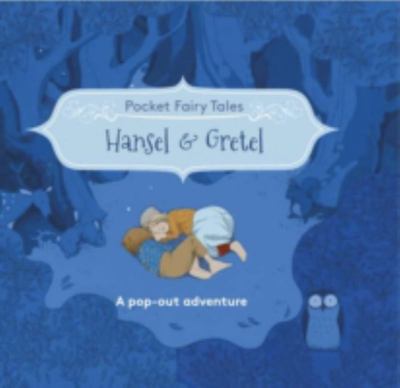 $9.99
NZD
Category: Fairytales
This pop-out concertina version of the well-known fairy tale is small enough to put in your pocket! Take it out of the slipcase and stretch it out to follow the adventures of Hansel and Gretel, from their adventures in the woods to their escape from the witch. Pops include forest trees and the gingerbre ad cottage. ...Show more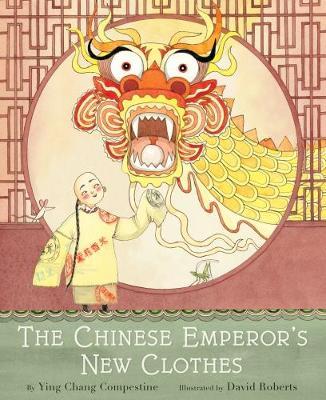 $29.99
NZD
Category: Fairytales
Ming Da is only nine years old when he becomes the emperor of China, and his three advisors take advantage of the young emperor by stealing his rice, gold, and precious stones. But Ming Da has a plan. With the help of his tailors, he comes up with a clever idea to outsmart his devious advisors: He asks his tailors to make "magical" new clothes for him. Anyone who is honest, the young emperor explains, will see the clothes' true splendor, but anyone who is dishonest will see only burlap sacks. The emperor dons a burlap sack, and the ministers can't help but fall for his cunning trick. ...Show more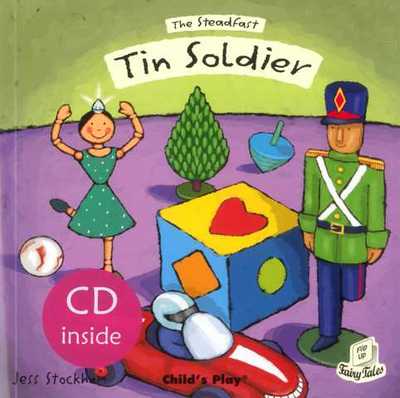 $14.99
NZD
Category: Books with CDs
Step into the magical world of Child's Play fairy tales... Traditional tales are a well-established part of all cultures. Retold from the originals, these lively stories will captivate readers with their delightful illustrations and fun lift-up flaps which really add to the action. The 'flip-up' flaps e ncourage prediction and discussion, and well-known stories will give young readers confidence. Complete with Audio CD. ...Show more
$34.99
NZD
Category: Fairytales | Series: Illustrated Story Collections
Stories prompted by research that shows that reading or being read to for just ten minutes every day will significantly improve children's reading skills. This short story collection supports this - each story is selected from Usborne's Reading Programme and will take about ten minutes to read. Ideal fo r sharing with younger children; as children learn to read on their own they can tackle these simple stories on their own. Part of Usborne's amazing selection of story books for young children. Previous title, '10 Ten-Minute Stories', also available ISBN: 9781409596745. ...Show more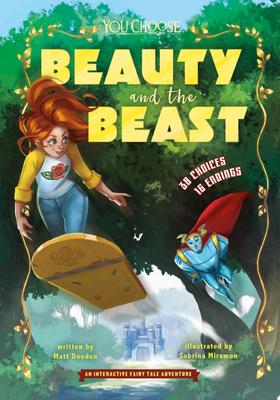 $14.99
NZD
Category: Middle Fiction 8-12-year-olds | Series: You Choose: Fractured Fairy Tales
It's a tale as old as time. But what happens when Beauty is a real beast? Or when the prince is an android? Navigate your way through three twisted versions of the classic fairy tale. Will YOU CHOOSE the path to your happily ever after?