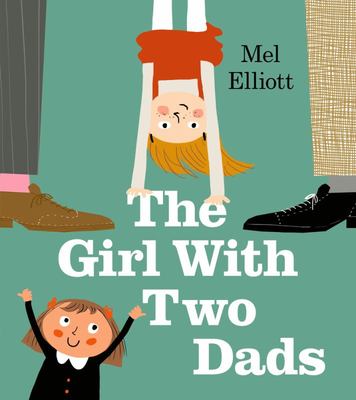 $19.99
NZD
Category: Picture Books
Matilda is a new girl at Pearl's school, but there's something really different and cool about her family: she has TWO dads! Pearl is sure that Matilda's family must be very different to her own but, as they become friends, she starts to discover that maybe Matilda's family aren't so different after all ... A funny and heart-warming tale featuring a same-sex parent family. This light-hearted story will open up discussion and encourage children to be open minded and inclusive. This charming tale of friendship is all about celebrating what makes us different and similar to one another and is perfect for sharing with children aged 3 years and up. ...Show more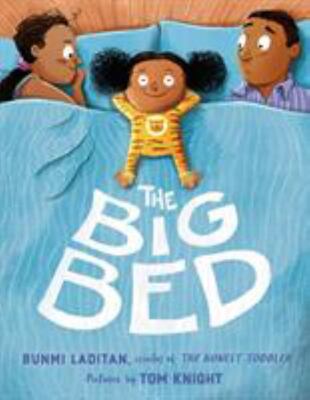 The Big Bed
by Bunmi Laditan; Thomas Knight (Illustrator); Tom Knight (Illustrator)
$27.99
NZD
Category: Milestones and Issues
From Bunmi Laditan, the creator of the Honest Toddler blog, The Big Bed is a humorous picture book about a girl who doesn't want to sleep in her little bed, so she presents her dad with his own bed--a camping cot --in order to move herself into her parents' big bed in his place. A twist on the classic p arental struggle of not letting kids sleep in their bed. ...Show more
$14.99
NZD
Category: Board & Cloth Books
"He's all right, my dad. He's as strong as a gorilla and as happy as a hippopotamus. He's a great dancer, a brilliant singer, he's fantastic at football and he makes me laugh. A lot. But that's not all that's great about my dad . . . A warm, hilarious, witty and very personal tribute to Dad (and to dads everywhere) by the ever-brilliant and inventive Anthony Browne." ...Show more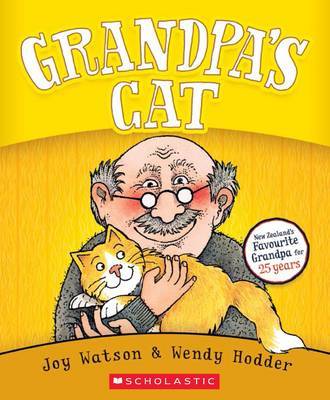 $19.99
NZD
Category: NZ Picture Books | Series: Grandpa
The family cat is missing and while Grandma insists that it will turn up, Grandpa is determined to find his precious moggy even if it means turning the house upside down.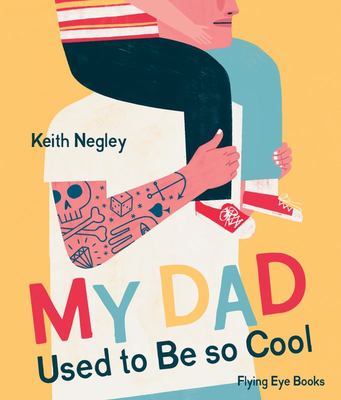 $27.99
NZD
Category: Hardback Books
A perfect gift for Father's Day   Keith Negley's playful and emotional art tells this story of a new father who is no longer the cool guy he once was. He looks back wistfully on his crazy times playing in a band, riding a motorcycle, and getting tattoos. Those days may be behind him, but his young son s till thinks he's the coolest guy in the world. ...Show more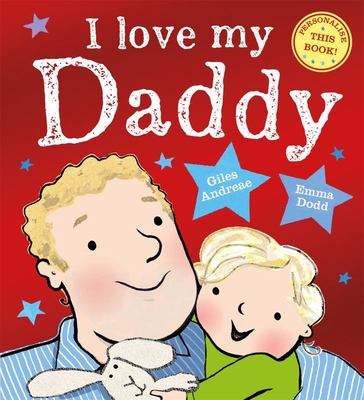 $19.99
NZD
Category: Picture Books
'I love my daddy, yes I do. He's very kind - and funny too.' Playing, cooking, singing, snuggling . . . Spend special time with Dad in this joyful, rhyming picture book, brimming with love, silliness and even pages to personalise! With a gentle, rhyming story and bold, bright illustrations, this is th e perfect celebration of the special relationship between father and child - perfect for sharing on Father's Day and all year round! From the bestselling author of Giraffes Can't Dance, Giles Andreae. With a super shiny finish and extra special pages at the back for every child to personalise for their own daddy! 'Simple but touching' - Daily Mail A Sunday Times Top-Ten Bestseller! ...Show more
$22.99
NZD
Category: Hardback Books
Good dads come in many different shapes and species. Get ready to learn a fatherly trick (or ten) from a whole lot of dads, great and small.  
$14.99
NZD
Category: Wild Animals
Did you know that a daddy gorilla is called a silverback and a baby gorilla is called an infant? Or that a daddy turkey is called a gobbler and a baby turkey is called a poult? THE DADDY ANIMAL BOOK is an adorable and informative picture book about baby animals and their dads that is perfect for Father' s Day, from the author of the CBCA Notable THE BABY ANIMAL BOOK and the bestselling 101 COLLECTIVE NOUNS. 'For those interested in words, and especially those with children who have an enquiring mind and a thirst for knowledge, any book by Tasmanian author and artist Jennifer Cossins is ideal.' Kids' Book Review 'Newborns to 6-year-olds will love these books as well as children who are beginning to read or research alone.' Educate. Empower. 'a most entertaining way for children to practice counting, while learning about fascinating critters that inhabit our world. Highly recommended!' Queensland Reviewers Collective on The Ultimate Animal Counting Book 'Cossins' illustration style is at once so naturalistic yet so fun that you'll want to reach into the page to pat the beagle and give the Chihuahua a treat.' Readings Kids on The Ultimate Animal Counting Book ...Show more
$23.99
NZD
Category: Biography | Series: Little People, Big Dreams
In this book from the critically acclaimed, multimillion-copy best-selling Little People, BIG DREAMS series, discover the life of Jean-Michel Basquiat, the graffiti street art movement pioneer. Jean-Michel was born in Brooklyn, New York, to a Puerto Rican mother and Haitian father. When he was eight and recovering from an accident in bed, his mother gave him a copy of Gray's Anatomy, which sparked his interest in the human form. As a teenager, he gained recognition as part of the graffito duo SAMO that spray-painted cryptic messages and images around the landscape of Manhattan's Lower East Side. He eventually made his way to the New York gallery scene and on to international acclaim. This moving book features stylish and quirky illustrations and extra facts at the back, including a biographical timeline with historical photos and a detailed profile of the brilliant artist's life. Little People, BIG DREAMS is a best-selling series of books and educational games that explore the lives of outstanding people, from designers and artists to scientists and activists. All of them achieved incredible things, yet each began life as a child with a dream. This empowering series offers inspiring messages to children of all ages. ...Show more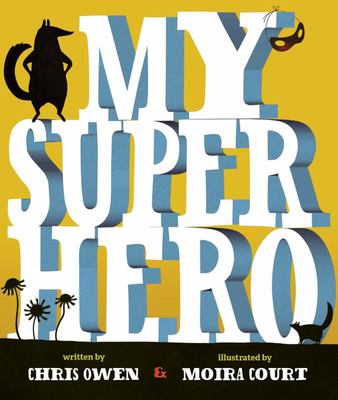 $17.99
NZD
Category: Board & Cloth Books
Superheroes have a lot of super attributes--amazing strength, incredible speed, and sensational outfits, for starters--but this charming book focuses on a less celebrated super skill, something closer to home for young readers   A numbat youth compares superheroes found in comic books and cartoons wit h a different kind of superhero: his dad. He comes to realize that being a dad is far more important than any super powers typical of heroes in modern fiction. This delightful picture book introduces impressive natural abilities of 12 different mask-wearing superdad animals from around the world. Rhyming couplets, onomatopoeias, and alliterations engage readers while lift-the-flaps reveal more information and add mystery. ...Show more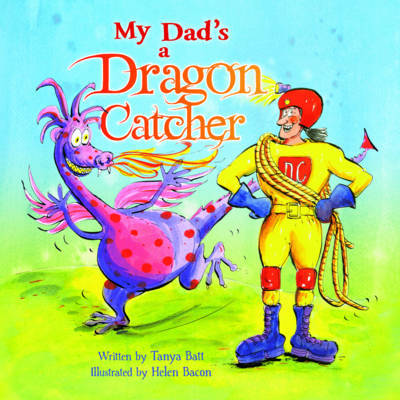 $24.99
NZD
Category: NZ Picture Books
Toby's dad is a dragon catcher.  He wears a dragon protection suit and even his undies are fireproof - at least, that's what Toby tells his friends.  But when Ms Deards announces Father's Day at school, Toby panics.  Will his friends find out the truth?  This is a magical dragon story with a poignant fa ther/son story at its heart. ...Show more