$27.00
NZD
$45.00
(40% off)
Category: Film and TV related Books | Series: Fantastic Beasts, The Crimes of Grindelwald
An official tie in to the new Fantastic Beasts movie, which takes readers behind the scenes of J.K. Rowling's wizarding world film. The eagerly awaited sequel to Fantastic Beasts and Where to Find Them will transport fans once again to the wizarding world. Written by J.K. Rowling and directed by David Yates, the film follows the adventures of Magizoologist Newt Scamander, played by Academy Award-winner Eddie Redmayne. Packed with captivating facts and incredible images from the making of the film, this book features kid-friendly behind-the-scenes profiles on the characters, magical locations, beasts, and artifacts seen on-screen. This interactive volume will also come filled with bonus inserts-from maps and posters reproducing props from the film to lift-the-flaps and stickers. This book is the ultimate guide for any fan of J.K. Rowling! ...Show more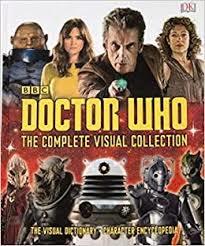 $23.99
NZD
$39.99
(40% off)
Category: Film and TV related Books
The book collects: Doctor Who: The Visual Dictionary: Updated & Expanded + Doctor Who: Character Encyclopedia.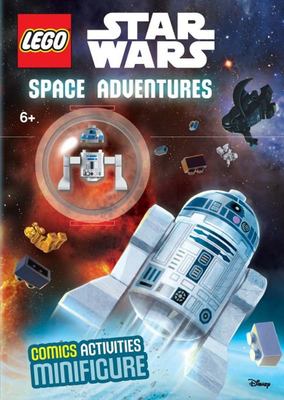 $14.99
NZD
Category: Film and TV related Books | Series: LEGO Star Wars
Welcome to the amazing LEGO Star Wars universe! Join the galactic heroes on their awesome adventures saving the galaxy from hideous villains. Try out the activities, read the funny comics and build your very own super-cool R2-D2 minifigure!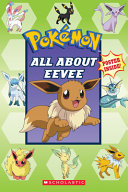 $14.99
NZD
Category: Film and TV related Books | Series: Pokémon Ser.
This guidebook is all about Eevee-one of the most popular Pok mon Discover everything you need to know about this unique and adorable character and its many Evolutions. Eevee is an amazing Pok mon. It's called the Evolution Pokemon for good reason-it has nine known Evolutions And it's cute in any form. Get the inside scoop on everything you need to know about this popular Pok mon in this guidebook that's packed with color illustrations. ...Show more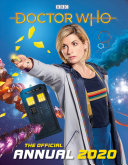 $12.60
NZD
$21.00
(40% off)
Category: Film and TV related Books | Series: Doctor Who
Join the Doctor for another adventure in the TARDIS alongside her friends Yasmin, Ryan and Graham! This amazing annual is packed with stories, puzzles, games and amazing facts about the Doctor's travels, triumphs and enemies.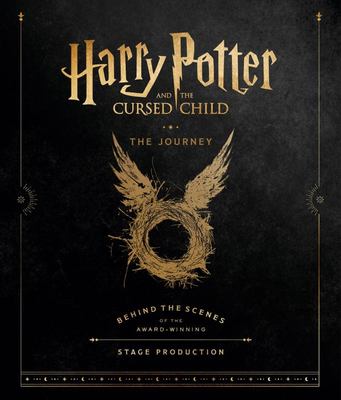 $80.00
NZD
Category: Film and TV related Books
Harry Potter and the Cursed Child is one of the most celebrated stage productions of the past decade. Opening in London's West End in 2016, on Broadway in 2018 and in Melbourne in 2019 - and with more productions worldwide still to come (including San Francisco later this year) - the play has smashed re cords, collected countless rave reviews and awards, and captivated audiences night after night. Now readers are invited behind the scenes to experience the show's journey to the stage - from the earliest phases of development with producers Sonia Friedman and Colin Callender, to the crafting of the eighth Harry Potter story with J.K. Rowling, director John Tiffany and playwright Jack Thorne, and to the gathering of an extraordinary team of artists and actors together to bring this new part of Harry's story to life. With stunning photography, insightful interviews and never-before-seen sketches, notes, candid backstage photos and more, this full-colour deluxe edition offers readers unparalleled access to this unique production, and is a beautiful gift for Harry Potter fans and theatre-lovers alike. ...Show more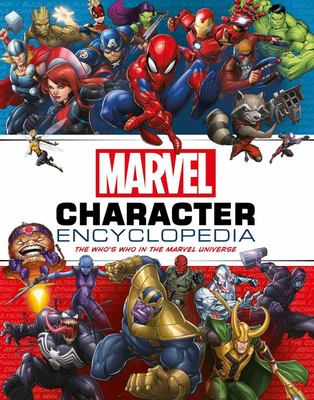 $39.99
NZD
Category: Film and TV related Books
Become an expert on MARVEL Super Heroes and Villains with this comprehensive encyclopedia detailing characters' full names, aliases, origins, skills and much more. Now featuring your favourites from Avengers, Guardians of the Galaxy, Spider-Man and more, you're bound to discover a whole wealth of inform ation you can use to impress your super friends. ...Show more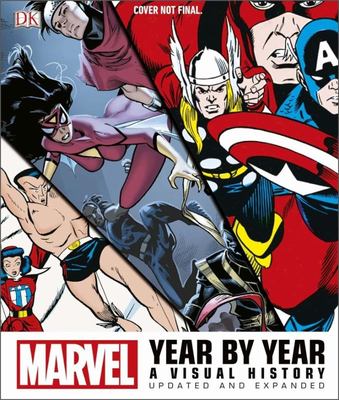 $75.00
NZD
Category: Film and TV related Books
The most comprehensive history of Marvel Comics ever published, Marvel Year by Year: Updated Edition explores Marvel's fascinating story, decade by decade, year by year, month by month. Chronologically documenting everything from the company's beginnings as Timely Comics in the late 1930s to the present day, this is the definitive account of Marvel Super Heroes and the company that created them. This incredible new edition is fully updated for 2017, with exciting new coverage of Thor, Captain America, and the hugely important Secret Wars. Learn all about the birth of key Marvel Super Heroes from Wolverine and the X-Men, to Iron Man, The Incredible Hulk and the rest of the Avengers, plus Spider-Man, Daredevil and Silver Surfer. Discover all about their extraordinary comic book debuts, the geniuses that invented them, the crucial events behind their creation and their continuing influence on the world today via comic books, TV series and blockbuster movies. Packed with stunning original comic book art and covers, Marvel Year by Year: Updated Edition is the ultimate Marvel collector's piece that should be part of every comic book fan's collection.  ...Show more
$26.00
NZD
Category: Film and TV related Books
In the new official Minecraft novel from the New York Times bestselling author of Minecraft- The Island, a stranded hero stumbles upon another castaway-and discovers that teamwork might just be the secret to survival. Wandering a vast, icy tundra, the explorer has never felt more alone. Is there anythin g out here? Did I do the right thing by leaving the safety of my island? Should I give up and go back? So many questions, and no time to ponder-not when dark is falling and dangerous mobs are on the horizon. Gurgling zombies and snarling wolves lurk in the night, and they're closing in. With nowhere to hide, the lone traveler flees up a mountain, trapped and out of options . . . until a mysterious figure arrives, fighting off the horde singlehandedly. The unexpected savior is Summer, a fellow castaway and master of survival in these frozen wastes. Excited to find another person in this strange, blocky world, the explorer teams up with Summer, whose impressive mountain fortress as a safe haven . . . for now. But teamwork is a new skill for two people used to working alone. If they want to make it home, they will have to learn to work together-or risk losing everything. ...Show more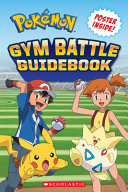 $14.99
NZD
Category: Film and TV related Books | Series: Pokémon Ser.
This guidebook has the inside scoop on Gym battles all over the Pokemon world, in every explored region, including Galar! This all-new guide has all the details you need as you battle your way from gym to gym to the glory of a regional Tournament, and even battle against the Elite Four! From battling Br ock for the Boulder badge to challenging psychic twins Tate and Liza for the Mind Badge, travel across every known region of the Pokemon world! Packed with information on the Pokemon Gyms and Leagues that Ash visits on his journey-including Gym Badges, Gym Leaders and their Pokemon, this guide is an absolute must-have for any aspiring Pokemon Master. ...Show more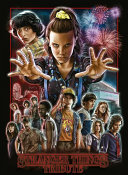 $49.99
NZD
Category: Film and TV related Books
Stranger Things is characterised by having the heart and essence of the mythical series and films of the 80's, from The Goonies, Ghostbusters, Back to the Future, The Neverending Story, and so many more, which were authentic icons for that generation. The series has the same breath of fresh air as the p ast that it wants to reflect, since the first episode it has managed to captivate our hearts. From its aesthetics, music on tape cassettes, arcades, the first malls...For deciding the title and font of the series, the Duffer brothers were inspired by a Stephen King novel, Needful Things. Once's role is similar to the character played by Drew Barrymore in the movie Firestarter, also King's novel. ...Show more
The Star Wars Book
by Cole Horton; Pablo Hidalgo; Dan Zehr
$47.99
NZD
Category: Film and TV related Books
This is the Star Wars book you're looking for. If you want to comprehend the epic and intricate Star Wars saga, this is the book for you. It is a unique and insightful examination of this beloved franchise, including Star Wars: The Mandalorian, Star Wars: The Clone Wars, and Star Wars: The Rise of Skywa lker. Written by Star Wars experts, including fan-favorite Pablo Hidalgo, this book is packed with stunning film and TV stills, illuminating infographics and curated essays that reveal the mysteries of the Star Wars galaxy. From legendary heroes like Luke Skywalker and Leia Organa to fascinating species like the Wookiees and Tusken Raiders, this book explores the central characters, technology, governments, and events that have shaped the epic saga. The book is divided into key subject areas - the galaxy, science and technology, the Force, the Skywalkers, galactic governments and their dissidents, and galactic denizens. Whether you are a devoted Star Wars fan or a casual reader curious to learn more, The Star Wars Book is an invaluable roadmap to this galaxy, far far away.... (c) & (TM) 2020 Lucasfilm Ltd ...Show more