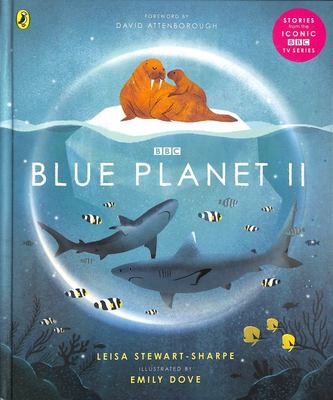 Blue Planet II
by Leisa Stewart-Sharpe; Emily Dove (Illustrator)
$36.99
NZD
Category: Geography and Travel | Series: BBC Earth Ser.
This is our Blue Planet- a beautiful blue marble suspended in a sea of stars. Unlike billions of other worlds in the Milky Way, 71 per cent of our Blue Planet is covered by ocean. It's home to the greatest diversity of life on Earth but is our least explored habitat; we've better maps of Mars than of t he ocean floor. Although there's still so much to learn and millions of species to discover, we know enough to understand we owe every breath we take to our oceans. If our oceans can't thrive - neither will we. So dive into the waves and explore coral reefs that shimmer in a kaleidoscope of colours. Venture to the bottom of the ocean where creatures beyond your wildest imagination live in the dark. Chase sea otters through kelp forest seas, and join the humpback whales that glide the waters of the open ocean. Discover all there is to love about our Blue Planet, the stories of its inhabitants, and realise how you can help protect this wilderness beneath the waves. In collaboration with BBC Earth, this illustrated non-fiction book will capture the wonder, beauty, and emotion of the landmark Blue Planet II TV series. ...Show more
$18.00
NZD
$30.00
(40% off)
Category: Geography and Travel
Packed with beautifully designed and detailed maps, this world atlas is the perfect companion for geography students.First published in 1988 and now in its 9th edition, Student World Atlashas been fully revised and updated. With 290 maps in total, it combines larger, traditional reference maps with smal ler topic maps. These topics include industry, farming, climate, population, and the environment. Each theme will engage students, expanding their understanding of Earth and also making possible comparisons between different regions. For example, this student atlas not only displays an impressive map of the Caribbean, but highlights the hurricanes that continually threaten these islands and the people that live there. Then move to New Zealand map and learn about its diverse population of Polynesians, European settlers, and many other immigrants that make up this multicultural nation. On every page, you will discover more and more fascinating facts about each country's landscape andits inhabitants. In addition to maps, this clear and accessible children's atlas also includes up-to-date statistics and flags for every country. It distills the huge mass of information available about our world down to the essential facts needed forthe effective and successful study of our ever-changing planet. ...Show more
$45.00
NZD
Category: Geography and Travel
Where would you go if you had a magic carpet?   Take the journey of a lifetime and explore 19 real-life, off-limits locations... Whether you'd prefer to visit a volcano, do some supernatural sightseeing in Area 51, take a tour of the remotest island on Earth, or plunder the Secret Archives of the Vati can, the magic carpet will cover the four corners of the globe - and reveal hundreds of hidden secrets in between! ...Show more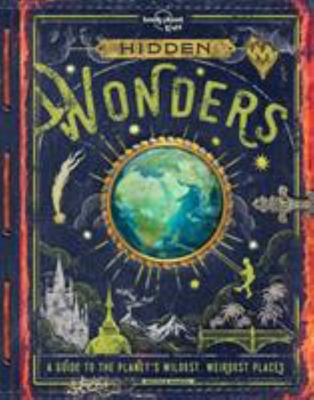 $29.99
NZD
Category: Geography and Travel | Series: Lonely Planet Kids
This compendium for the curious showcases over 200 of the planet's weirdest and most wonderful places, organized by line of longitude. Children will discover the Waitomo glowworm caves, wild horses of the Namib desert, the swing at the end of the world, a Stonehenge built from old cars, and hundreds mor e secret places people don't know about. * Packed with extraordinary natural phenomena and man-made oddities* Based on the popular adult title Secret Marvels of the World* Fun and entertaining with fascinating photos and illustrations ...Show more
$26.99
NZD
Category: Geography and Travel | Series: Lonely Planet Kids
Which ocean is the largest? What pet is most popular in different parts of the world? How far away is each planet from the sun? Learn these and dozens of other fascinating facts about our planet and its inhabitants in Lonely Planet Kids' Infographic Guide to the Globe, a dynamically-illustrated guide fu ll of graphs and charts. Colorful graphics featuring fun facts keep kids entertained and learning. Plus, you'll find engaging questions on every page that encourage readers to assess the information and draw conclusions about our world. Whether you're wondering how many years the average American goes to school compared to the average Nigerian or what percentage of the globe is covered with salt water, Infographic Guide to the Globehas the answer! About Lonely Planet Kids:Lonely Planet Kids - an imprint of the world's leading travel authority Lonely Planet - published its first book in 2011. Over the past 45 years, Lonely Planet has grown a dedicated global community of travelers, many of whom are now sharing a passion for exploration with their children. Lonely Planet Kids educates and encourages young readers at home and in school to learn about the world with engaging books on culture, sociology, geography, nature, history, space and more. We want to inspire the next generation of global citizens and help kids and their parents to approach life in a way that makes every day an adventure. Come explore!   ...Show more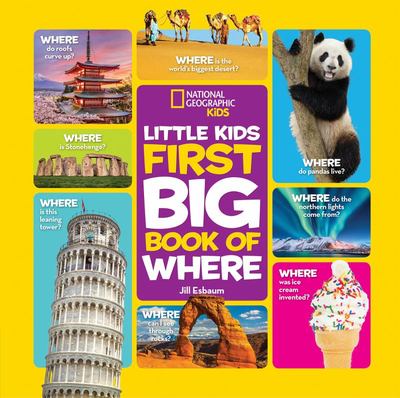 $24.99
NZD
Category: Geography and Travel | Series: National Geographic Little Kids First Big Bks.
Preschoolers are full of "Where?" questions, and this next book in the best-selling Little Kids First Big Book series is full of fascinating and often surprising answers for them. This charming reference book zeroes in on location, location, location. More than 200 colourful photos are paired with age-a ppropriate text featuring answers to questions like "Where does the sky end?", "Where is the highest mountain?", and "Where was ice cream invented?" Containing several kid-friendly maps designed to expand the learning experience, this book inspires kids to be curious, ask questions, and explore the world around them. ...Show more
$14.99
NZD
Category: Activity Books | Series: Lonely Planet Kids Ser.
Kids will learn about some of the world's greatest cities with this activity and sticker book. There are loads of places to discover, like houses lapped by ocean waves, beautiful felt yurts, ancient stone buildings, eye-popping modern architecture and cities with canals instead of streets.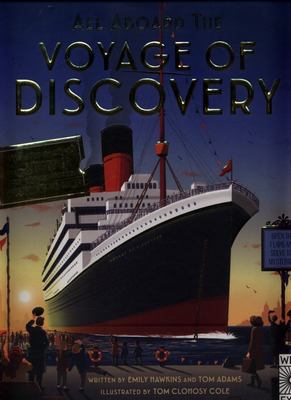 $32.99
NZD
Category: Geography and Travel | Series: All Aboard
Welcome on deck of the Voyage of the Discovery! The year is 1927. Travelling on board with us is an illustrious collection of some of the greatest minds of their generation. From the fields of science, engineering, geography and history, our experts have come together to explain some of history's greate st inventions to improve communication, including the printing press, radio, telephones and television. But there's a conundrum afoot and they need YOU to help them. Can you decipher the puzzles to solve the mystery of the missing movie? The stylish Art-Deco-inspired pages of this lavish volume are strewn with novelty ephemera, from postcards and tickets to booklets, code ciphers and maps, which bring to life the mystery as you solve the puzzles to continue your whistle-stop tour around the world. Full steam ahead for the interactive adventure of a lifetime! ...Show more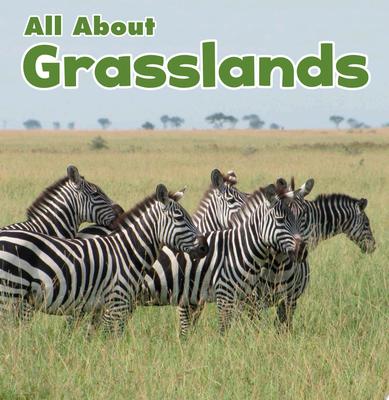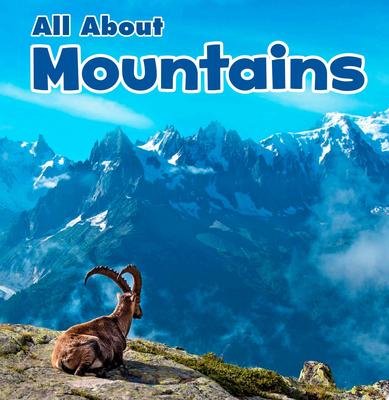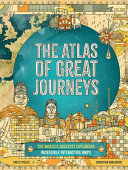 $39.99
NZD
Category: Geography and Travel
The Atlas of Great Journeysallows readers to follow in the footsteps of the most daring adventurers as they set out to explore the unknown. Fascinating original map illustrations show the world's greatest journeys, and lavishly illustrated fact pages tell the stories of each expedition - what dangers th ey faced, how long they travelled, and much more. As well as amazing illustrated maps and stories, this book has a unique Augmented Reality component that magically brings these journeys to life. Use your tablet or phone on each map spread to trace the routes they took and read about every stage of their journeys. ...Show more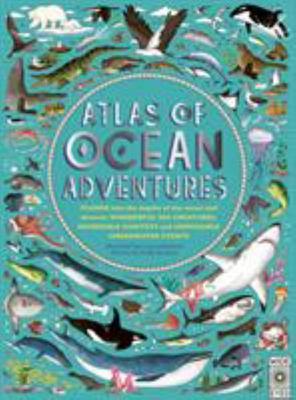 $39.99
NZD
Category: Oceans and Sea Creatures | Series: Atlas Of
Set your spirit of adventure free with this journey to the world's great oceans, discovering the diversity of life that exists in the deep blue sea. Whether you're travelling long haul with leatherback turtles across the Pacific, snoozing with sea otters or ice bathing with a walrus, this book celebrat es the very prescient topic of the world's oceans with Lucy Letherland's animal characters. A natural history lesson in an adventure book, each spread features 10 captions and and facts about every destination. The 5th title in the best-selling Atlas of Adventures series that has now been translated into 31 languages. ...Show more