$14.99
NZD
Category: Jokes and Magic | Series: Treehouse
Q: How do monkeys make toast? A: They put it under a gorilla. Q: Why did the bus crash? A: Because the driver was a loaf of bread. Jokes galore from the Treehouse duo - from Bears to Worms with Knock Knocks; Brain Teasers; and Skeletons, Ghosts and Monsters in between. A bumper book of hilarity and c raziness for all Treehouse fans, and the perfect Xmas stocking filler. ...Show more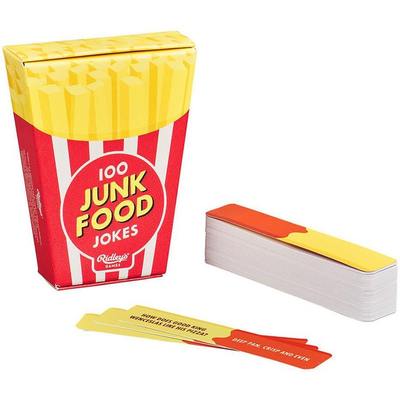 $10.99
NZD
Category: Jokes and Magic
For the junk food junkies out there, have a taste of these 100 Junk Food Jokes from Ridley's Games! You'll be on a roll with these truly bad-for-you jokes, like "Where Do Burgers Go To Dance? To the Meatball".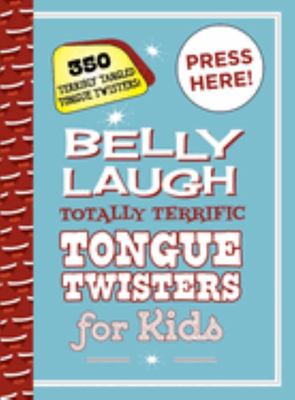 $19.99
NZD
Category: Jokes and Magic | Series: Belly Laughs
One-one was a racehorse. Two-two was one too. One-one won one race. Two-two won one too.   How much wood would a groundhog chuck if a groundhog could chuck wood?   The instinct of an extinct insect stinks   Belly Laugh Totally Terrific Tongue Twisters for Kids is full of hilarious tongue-twisting fun From snappy one-liners to hilarious stories and jokes, this collection is complemented by sidesplitting line drawings and an uproarious tongue-tied babbling sound-effect button. Perfect for rainy spring days, long car rides to visit relatives, and get-togethers with friends, this book is sure to bring silly laughter and comical wordplay fun into your home. ...Show more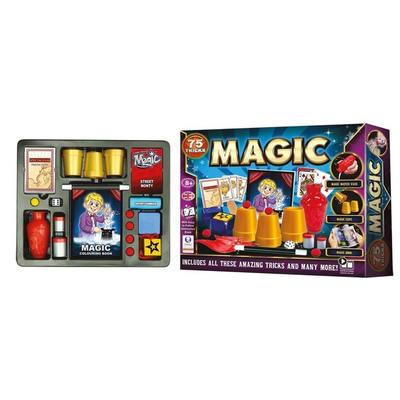 $39.99
NZD
Category: Jokes and Magic
Perform miraculous card tricks, read minds, make objects disappear in your 'bare hands'! Perform the amazing cups & balls routine. Make a spectacular prediction and show how the magic water vase never stops pouring water. Everything included to perform an amazing magic show!
$35.00
NZD
Category: Jokes and Magic
A great magician never reveals their secrets, but Marvelous Magicians reveals the names of eight groundbreaking illusionists, both famous and lesser-known, who shaped modern magic. Through a magical blend of biography, history, and illustration, this book spotlights an array of magicians, including one of the first female magicians, Adelaide Herrmann; African American illusionist Richard Potter, "The Handcuff King" Harry Houdini, and Houdin, Houdini's namesake and inspiration. With two spectacular fold-out pages revealing the secret workings of the Automaton Chess Player and Howard Thurston's dramatic transformation of an empty box into a world of wonders, this book examines the early history of magic, the eight magic effects on which all tricks are based, the necessary components of a magician's toolbox, and the underrated role of the magician's assistant. The book's grand finale features advice on becoming a magician, an introduction to contemporary magicians from around the world, and an exploration of the hidden societies who have kept the secrets of illusions closely guarded for decades. Vibrantly illustrated and written in a theatrical style, Marvelous Magicians is the perfect book for aspiring magicians who want to know more about its history and the innovators who de ned it. ...Show more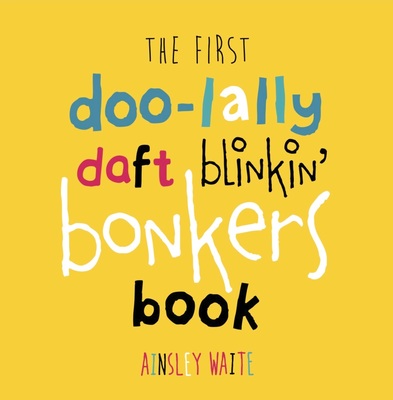 $16.99
NZD
Category: NZ Picture Books
We all love a good joke book, but many of them are boring — at least aesthetically. It makes sense that jokes — and especially joke books for children — be colourful and fun! So, Ainsley Waite started designing wall art for children's rooms and sold them at her local market. And, although the artwork wa s always aimed at children, one of her best customers was a 60-year-old lady who kept returning every month to buy the designs for her friends. Because of the amazing popularity of this wall art Ainsley decided to put them all together in a book. Hence, The First Doolally Daft Blinkin' Bonkers Book. ...Show more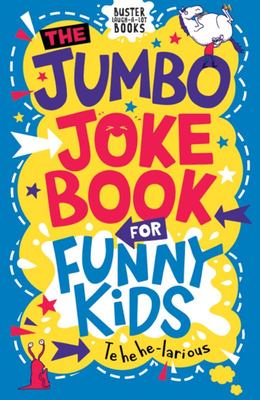 $17.99
NZD
Category: Jokes and Magic | Series: Buster Laugh-A-lot Books
A bumper treat packed with over 500 of the best side-splitting jokes for 6-8 year olds. Why did the music teacher carry a ladder around with him?To reach the high notes. Why did the biscuit cry?Because his father was a wafer so long. I'm giving away a parachute...... No strings attached. My dad got me a dictionary for my birthday...... I still couldn't find the words to thank him. Packed with gigglesome gags, witty one-liners and classic knock knocks to use on friends and family, this book is guaranteed to have readers and listeners in fits of laughter. Each joke is accompanied by lively and humorous illustrations, taking the reader's entertainment to the next level. Easy to read and full of endless fun, this is the perfect companion for young jokesters aged 6-8. ...Show more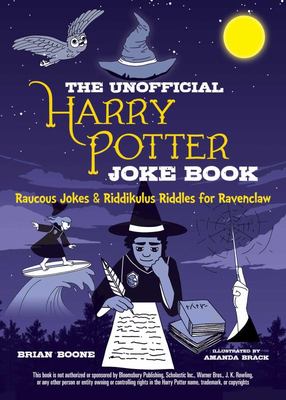 $18.99
NZD
Category: Jokes and Magic | Series: Unofficial Harry Potter Joke Book Ser.
This follow-up to The Unofficial Harry Potter Joke Book: Great Guffaws for Gryffindor offers hundreds of hilarious jokes from the Harry Potter world for Slytherins and Hufflepuffs alike. The Pottermore website allows Harry Potter fans everywhere to be sorted into the house that's right for them, and now the Ravenclaws the world over will find their place in The Unofficial Harry Potter Jokes Book: Raucous Jokes and Riddikulus Riddles for Ravenclaw. This third book in the series dives deeper into this magical universe, poking fun of every wizard and muggle from Hogsmead to the Ministry of Magic itself. Jokes include clever lines such as: What do you get when you cross a Ravenclaw with the infirmary?Ill-literacy We value wit, humor...and brains Or maybe we're just "for the birds."Who are we?Ravenclaw Why did everybody want to take Professor Flitwick's class?Because he was so "charming." Why did Gilderoy Lockhart team up with Nearly Headless Nick?He needed a ghost-writer. Featuring hundreds of jokes and fifty fantastic illustrations, this joke book provides endless amounts of fun for readers and fans of the bestselling series. ...Show more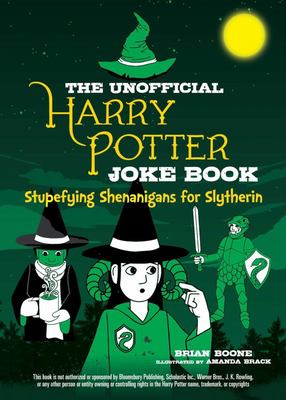 $18.99
NZD
Category: Jokes and Magic | Series: Unofficial Harry Potter Joke Book Ser.
Tickle Charms and Laughing Potions, meet your match! This follow-up to The Unofficial Harry Potter Joke Book: Great Guffaws for Gryffindor Here's just a sampling of the jokes you'll find inside: Which Hogwarts professor gets blamed for everything? Professor Snape Goat. What's Professor Lupin's favorit e day of the week? Moonday. Why did Gilderoy Lockhart team up with Nearly Headless Nick? He needed a ghostwriter. Did you hear that Professor McGonagall's animagi and Crookshanks get together and gossip about students? They're very catty. Featuring pages and pages of jokes and more than fifty fantastic illustrations for Hogwarts lovers, this joke book provides endless fun. Have all your friends spellbound by hours of laughter! ...Show more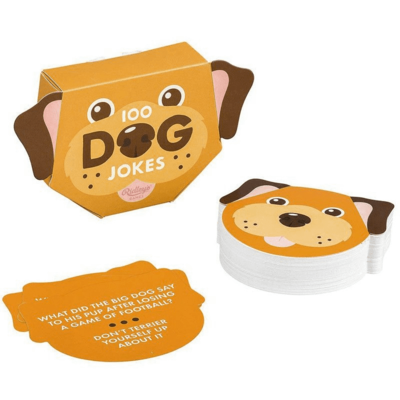 $14.99
NZD
Category: Jokes and Magic
Have a barking good time joking about man's best friend with these 100 Dog Jokes from Ridley's Games…
$21.99
NZD
Category: Jokes and Magic
Perfect the art of magic with simple every day objects and tips from professional magician Justin Flom.   Using every day objects, daring magician Justin Flom (434K Facebook followers and 153K subscribers on YouTube) will teach kids all they need to know to perform 30 amazing and how-did-you-do-that m agic tricks at the turn of a hat. Featuring step-by-step instructions and illustrations, Everyday Magic for Kids will give budding magicians all the tips they need in order to wow their friends and family, whether at home, at school, or on the go. Tricks will vary from card tricks to tricks with coins and other small objects to tricks that can be done with friends/family members. The book also includes introductory material about how to act like a magician and the basics of performing magic in front of an audience (be it a friend or a room of people). ...Show more
$21.99
NZD
Category: Jokes and Magic
The fourth edition of the mother of all kids' joke books is no joke! It's smaller in size but still packed with every joke in the original book! Jokelopedia is an all-encompassing, gut-busting collection of more than 1,700 kid friendly jokes, tongue twisters, riddles, and puns. The perfect gift for the incurable jokesters, class clowns, comedians to be, and aspiring ventriloquists - not to mention the quieter kids who still love a good laugh - it features doctor jokes, robber jokes, teacher jokes, why did the chicken cross the road jokes, light bulb jokes, movie star jokes, gross-out jokes, vampire jokes, and elephant jokes. Plus, it has the classics, fresh variations on the classics, and jokes with nothing classic about them. And all jokes are organised into categories for easy reference. In addition there are joke-telling pointers and tips, funny facts and pop culture references, and two dozen spotlights on favourite TV shows, books, comics, and comic actors, including iCarly, Diary of a Wimpy Kid, Steve Carell, and Tina Fey. ...Show more