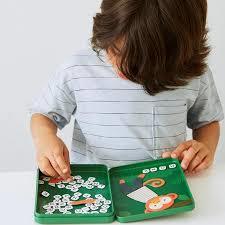 $19.99
NZD
Category: Magnetic Games
Hang out with a friend and go bananas with this Hang On Monkey Magnetic Travel Game from Petit Collage! Guess your friend's secret word before the image of the monkey is completed! Practice spelling and build vocabulary in this magnetic twist on the classic game of hangman. Perfect companion for any tra vel adventure, it comes in a portable handy tin Printed with non-toxic paints with the health of your child and the planet in mind Ages 4 years + Travel game measures 5.25" W x 7.5" L x 1" H ...Show more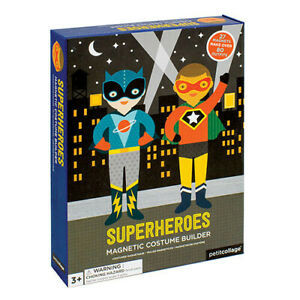 $31.99
NZD
Category: Magnetic Games
Help these friends get ready for a superhero day. Choose their outfits and accessories with this hero-packed magnetic set. Includes two magnetic figures, two wooden stands, 27 magnetic pieces, and a secret hide-out. Create over 80 outfits! The box doubles as a play and display scene.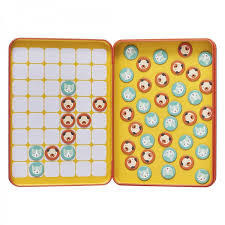 $19.99
NZD
Category: Magnetic Games
It's cats vs dogs in this four-legged take on four in a row! Try to get four of your animal friend in a row to win in this Cats & Dogs Magnetic Travel Game.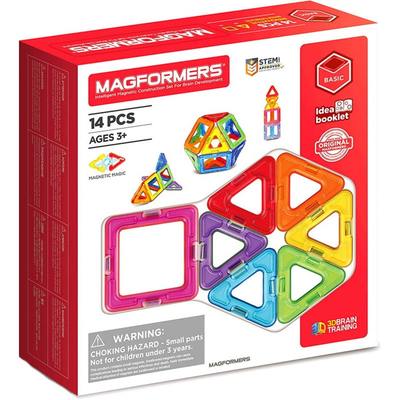 $56.99
NZD
Category: Magnetic Games
Perfect starter set for little kids, this 13 piece set contains magnetic triangles and squares in bright rainbow colours.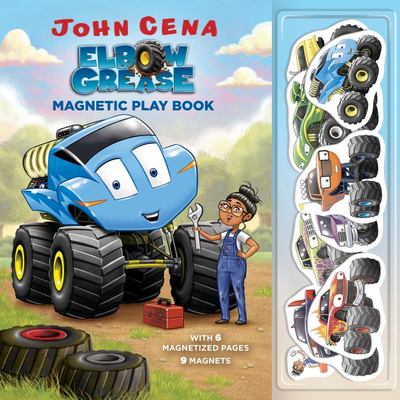 $26.00
NZD
Category: Magnetic Games | Series: Elbow Grease
Hit the track with Elbow Grease and his monster truck brothers in this magnetic play book from superstar entertainer and #1 New York Times bestselling author John Cena Kids can use the nine magnets that come with this book to create their own high-speed adventures   A magnetic play book based on John Cena's Elbow Grease picture book series With six magnetized pages showing different locales, and nine magnets featuring Elbow Grease and his monster truck brothers, kids can create a new, action-packed story every time they open the book Perfect for encouraging creative playtime, the magnets come packaged in a reclosable case attached to the sturdy hardcover--keeping everything handy at home or on the go ...Show more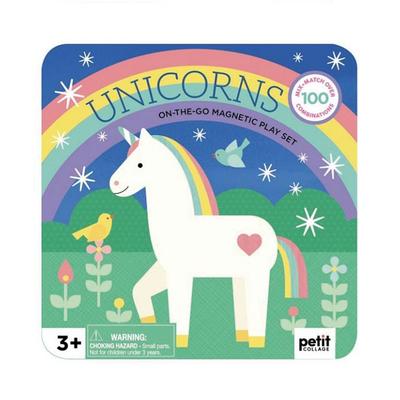 $25.99
NZD
Category: Magnetic Games
Magnetic metal box on the theme of the unicorn including 2 background scenes and 21 magnetic pieces. Plastic-free packaging. Ideal for ages 3+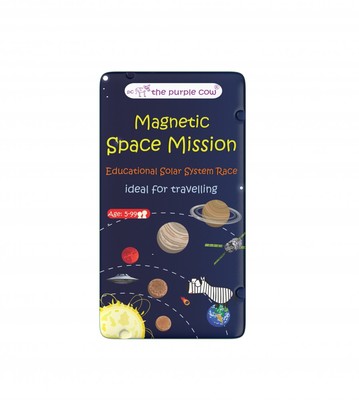 $14.99
NZD
Category: Magnetic Games
Space Mission on-the-go: Become an astronaut and travel the stars. This is a game for 2-4 players for ages 5 and up. Simply pick up a spaceship, roll the dice, and start exploring the galaxy. Race your rivals to planet earth or to the sun to win the game. Simple rules together with fascinating facts o n the solar system provided. On vacation, in the car, on the plane, outdoors, and at all other times this game is extremely engaging and fun for boys and girls alike. Purple Cow specializes in screen-free games and activities. No need for computers or screens. The space mission is 100% screen-free like all Purple Cow's games. Compact and convenient for traveling. These mini games come in a compact, slim tin case. The perfect size to slip into your purse or backpack. Kids and adults, boys and girls together can play, and we assure you will all have a blast. What's inside: Mini travel magnetic game board size is 7.6", solar system map printed inside, and game rules are printed on the box. ...Show more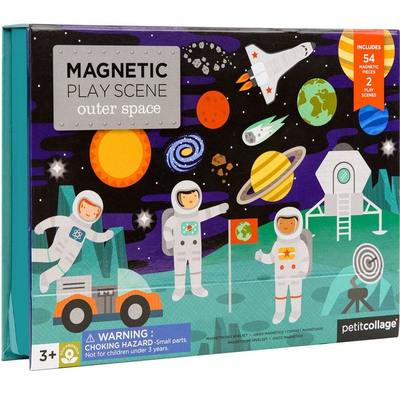 $31.99
NZD
Category: Magnetic Games
Decorate a scene in outer space or the inside of a space station. This portable playset features two backgrounds to choose from and over 50 magnetic play pieces.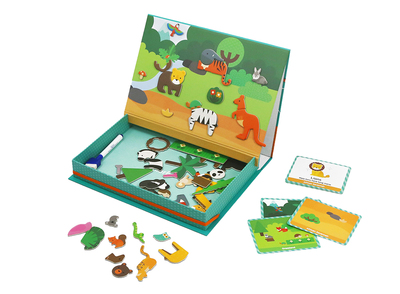 $27.99
NZD
Category: Magnetic Games
Description Educational magnetic game in a case on the animal world theme to stimulate children's imagination and inspire little ones to create own stories using magnets. Composed of 53 magnets, 8 cards, and 1 wipe-clean marker, this case is conveniently packed in a handy way and easy to carry around du ring travel, at café and on the go. Once the case is opened, it can be "transformed" into a large wipe-clean board, allowing kids to draw their stories.   Feature stimulate kid's imagination develop fine motor skills perfect for age 3+ quality and eco-friendly materials, printed with vegetable inks conforms to high standards of safety   Specification Brand: mierEdu Item: Magnetic Art Case - Animal World Item NO.: ME036 Category: Creative Toy Material: Paper Package: 26.4*19.4*4.2cm Include:53 magnets | 8 cards | 1 wipe-clean marker Age: 3+ ...Show more