$30.00
NZD
$50.00
(40% off)
Category: Fantasy, Magic and Science Fiction
A mythical monster, a kingdom in peril, an adventure that will test two children's bravery to the limit. Discover a brilliantly original fairy tale about the power of hope and friendship to triumph against all odds, from one of the world's best storytellers. The kingdom of Cornucopia was once the happie st in the world. It had plenty of gold, a king with the finest moustaches you could possibly imagine, and butchers, bakers and cheesemongers whose exquisite foods made a person dance with delight when they ate them. Everything was perfect – except for the misty Marshlands to the north which, according to legend, were home to the monstrous Ickabog. Anyone sensible knew that the Ickabog was just a myth, to scare children into behaving. But the funny thing about myths is that sometimes they take on a life of their own. Could a myth unseat a beloved king? Could a myth bring a once happy country to its knees? Could a myth thrust two children into an adventure they didn't ask for and never expected? If you're feeling brave, step into the pages of this book to find out… A beautiful hardback edition, perfect for sharing and gift-giving. Brought to life with full-colour illustrations by the young winners of The Ickabog competition.   ...Show more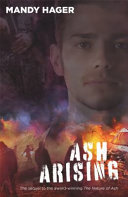 $11.99
NZD
$19.99
(40% off)
Category: NZ Teen Fiction | Series: Ash
The gripping sequel to the prize-winning thriller The Nature of Ash. Ash McCarthy thought he had done enough by broadcasting his story to the world, exposing the corruption and lies of Prime Minister Chandler and his cronies. With his small band of friends and family on a remote campsite in the backcoun try, he awaits the international community to answer his call for action. But the public response is not what he had hoped for and the fallout from his revelations will lead him and his companions into even more danger. Can Ash withstand the new challenges that confront him? And what of Mikey - can he survive in this increasingly merciless world? Chilling and page-turning, this compelling novel crackles with political intrigue, fast-paced action, unexpected twists and lots of heart.  ...Show more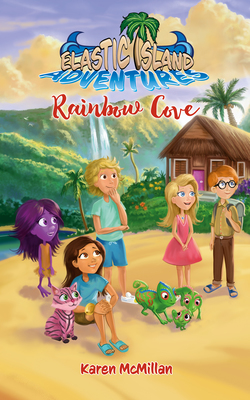 $12.00
NZD
$20.00
(40% off)
Category: NZ Middle Fiction 8-12-year-olds | Series: Elastic Island
Elastic Island Adventures: Rainbow Cove is the third in an exciting series of books for children aged 8 – 12 years, an action-adventure set in the South Pacific!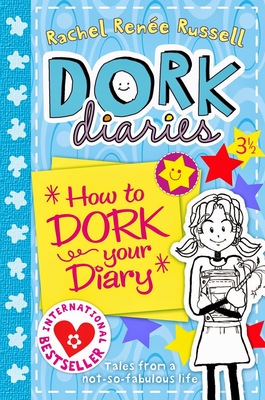 $8.99
NZD
$14.99
(40% off)
Category: March Sale - Fiction | Series: Dork Diaries
Nikki Maxwell has been writing in a diary since the start of the school year, and she usually takes it everywhere she goes, so she can't believe it when one morning she can't find her diary! The hunt is on, and while she looks, pursuing various theories about where it could be, Nikki can't help putting together a list of important diary-keeping lessons to remember in case of missing diary emergencies like this one. ...Show more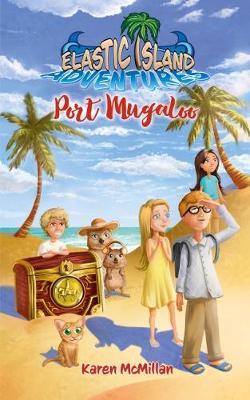 $12.00
NZD
$20.00
(40% off)
Category: NZ Middle Fiction 8-12-year-olds
Four children, Kiri, Jed, and twins Emma and Ethan, discover an 'elastic' island that can send them pinging across the ocean to a variety of tropical island destinations. Their last destination spelt trouble, so this time the children are determined to have a relaxed and safe time when they visit Port M ugaloo on MugaMuga Island. But Ethan falls into a pond and becomes invisible – and the only one who can help them is King Shiny. But King Shiny has gone missing looking for the long-lost royal treasure, so they enlist the help of Mrs Quokka and travel across the desert on a seven-humped camel into very dangerous territory to find him. But have the children made a mistake in trusting Mrs Quokka? They soon learn that quokkas might be famous for their 'quokka logic' but mostly it doesn't make any sense! ...Show more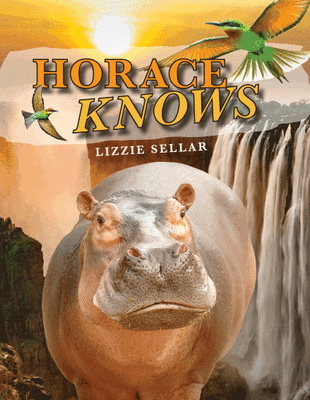 $13.20
NZD
$22.00
(40% off)
Category: NZ Junior Fiction 5-9-year-olds
Horace the hippopotamus was born in the shallow waters of the Zambezi River, not far from Victoria Falls. Horace loved being a hippo until the day he met Thomas. After that, Horace spent his days trying to find safe places to hide and he became sad. When Chicondi and Jika found Horace they helped him cr oss the mighty river to their beautiful island of Sindabezi.  ​ They showed Horace that, through love and kindness, life was worth living! When the time came for Horace to leave the island, and meet Thomas again, everyone in the village wondered, would Horace be strong enough to survive? ...Show more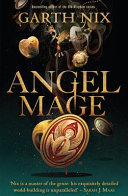 $27.99
NZD
Category: Teen Fiction
The icon-maker and angel-summoner Liliath, long-believed dead, has woken from her century-long sleep to pick up the threads of a plan that has already destroyed one kingdom and may yet destroy another. To succeed, Liliath must bring together Agnez the musketeer; Simeon the doctor; Dorotea the mage; and Henri, one of the Cardinal's clerks, and take them into utmost danger ... Set in an alternate 17th century where angels can be summoned (and controlled) by those with a talent for magic, Angel Mage is an action-packed story of angels, heroes, gunpowder and high magic..   ...Show more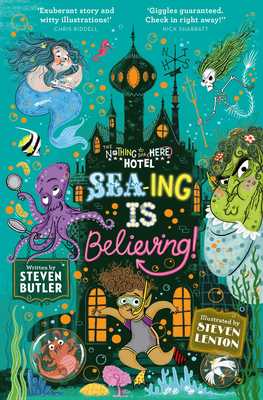 $9.59
NZD
$15.99
(40% off)
Category: March Sale - Fiction | Series: Nothing to See Here Hotel
Welcome to The Nothing to See Here Hotel! A hotel for magical creatures run by Frankie Banister and his parents. 'Exuberant story and witty illustrations, this is my kind of book!' Chris Riddell 'Giggles guaranteed' Nick Sharratt Frankie Banister and his family are preparing to celebrate Grandad Abraham 's 175th birthday - an occasion that's going to be even more HONKHUMPTIOUS now that Abe's ghost has showed up!   When the unexpected spook reveals a secret UNDERWATER wing of the hotel that's been hidden away for years, the Banister's decide there's only one thing for it ... a whopping welcome home bash in the spectacular BRINY BALLROOM.   But memories aren't the only things waiting at the bottom of the ocean. Secrets and sea monsters are lurking in the shadows, and is everything as it seems with Grandad Abraham's ghost? Or is there something fishy going on?   Book your stay at The Nothing To See Here Hotel in this fabulously funny series by bestselling author Steven Butler, with a host of weird and wonderful characters brought to life with Steven Lenton's brilliant illustrations! PRAISE FOR THE NOTHING TO SEE HERE HOTEL series: 'This book is so good you won't blunking believe it!' Tom Fletcher 'Hilariously funny and inventive, and I love the extraordinary creatures and the one thirty-sixth troll protagonist...' Cressida Cowell 'A rip-roaring, swashbuckling, amazerous magical adventure. Comedy Gold.' Francesca Simon 'This hotel gets five stars from me' Liz Pichon 'A splundishly swashbungling tale of trolls, goblins and other bonejangling creatures. Put on your wellies and plunge into the strangest hotel you will ever encounter. This is a hotel I hope I never find! Wonderfully, disgustingly funny.' Jeremy Strong 'What a fun hotel! Book me in immediately!' Kaye Umansky ...Show more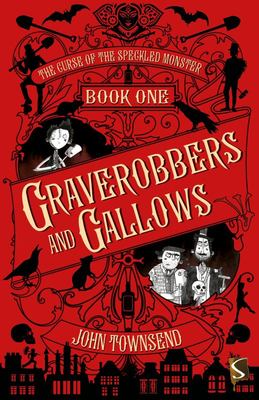 $13.79
NZD
$22.99
(40% off)
Category: Humour | Series: The Curse of the Speckled Monster
Cephas Catchpole is a young orphan in 19th century England, apprenticed as a chimney sweep to a cruel master. When he is mistaken for dead after an accidental fall and buried alive, he is rescued from his fate by two unwitting bodysnatchers. Against his will, Cephas finds himself drawn into the criminal s' shady underworld and begins to uncover a murderous conspiracy involving medical malpractice, his mysterious parentage and the dreaded speckled monster itself - smallpox.This is a gripping and atmospheric Dickensian tale in two volumes for young readers, filled with suspense, humour and more twists than a hangman's noose. ...Show more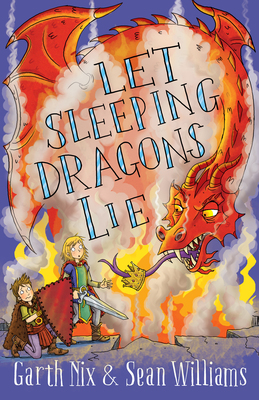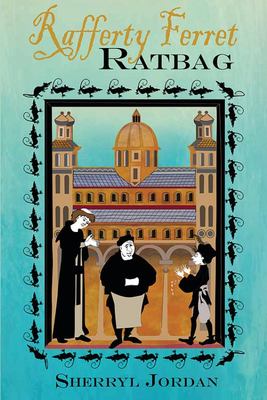 $21.99
NZD
Category: NZ Middle Fiction 8-12-year-olds
Raffery is raised by monks. Misfortune strikes and he is outcast. He uses his cunning and charm to develop a trade for himself - as a ratcatcher - and rat liberator.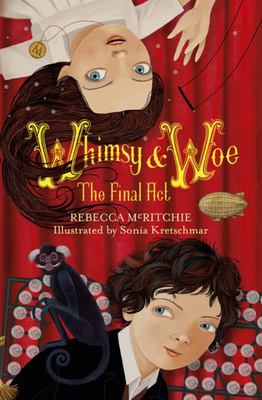 $17.99
NZD
$29.99
(40% off)
Category: Adventure and Real Life Stories | Series: Whimsy and Woe
'ADVENTUROUS AND OUTLANDISH, WHIMSY AND WOE WILL HOOK KIDS IN FROM THE FIRST PAGE.' - Books+Publishing on Whimsy and Woe As a blazing inferno rages through Whitby City, Whimsy and Woe Mordaunt see their last clue go up in flames and their journey to find their parents has seemingly come to a fiery end. That is until the siblings spot a very familiar man in the crowd. In the final act to this dramatic tale, Whimsy and Woe must escape villainous thieves, travel beneath a desert, climb the Mountainous Mountains and perform a death-defying trapeze act in the Benton Brothers Circus . . . all before going undercover at the annual Thespian Society Masquerade Ball. Can they stop The Purple Puppeteer's evil plans in time and rescue their parents? Or will The Purple Puppeteer pull their family's strings forever? From talented author Rebecca McRitchie and award-winning illustrator Sonia Kretschmar comes the thrilling conclusion to Whimsy and Woe.   ...Show more