$27.00
NZD
$45.00
(40% off)
Category: Film and TV related Books | Series: Fantastic Beasts, The Crimes of Grindelwald
An official tie in to the new Fantastic Beasts movie, which takes readers behind the scenes of J.K. Rowling's wizarding world film. The eagerly awaited sequel to Fantastic Beasts and Where to Find Them will transport fans once again to the wizarding world. Written by J.K. Rowling and directed by David Yates, the film follows the adventures of Magizoologist Newt Scamander, played by Academy Award-winner Eddie Redmayne. Packed with captivating facts and incredible images from the making of the film, this book features kid-friendly behind-the-scenes profiles on the characters, magical locations, beasts, and artifacts seen on-screen. This interactive volume will also come filled with bonus inserts-from maps and posters reproducing props from the film to lift-the-flaps and stickers. This book is the ultimate guide for any fan of J.K. Rowling! ...Show more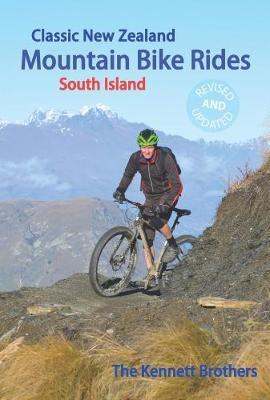 $17.99
NZD
$29.99
(40% off)
Category: Sports and Outdoor Activities
The ninth edition of New Zealand's best-selling mountain biking guide has been fully revised to include all the essential information needed to guide you to the most exhilarating rides around the country. For over 25 years, the Kennett Brothers have carved a name for themselves in the sport of mountain biking. They continue to promote their passion by designing and building tracks, organising events and writing and publishing books. If it's worth biking, it's in this book. Now it's your turn to discover New Zealand's best trails! ...Show more
$18.00
NZD
$30.00
(40% off)
Category: Geography and Travel
Packed with beautifully designed and detailed maps, this world atlas is the perfect companion for geography students.First published in 1988 and now in its 9th edition, Student World Atlashas been fully revised and updated. With 290 maps in total, it combines larger, traditional reference maps with smal ler topic maps. These topics include industry, farming, climate, population, and the environment. Each theme will engage students, expanding their understanding of Earth and also making possible comparisons between different regions. For example, this student atlas not only displays an impressive map of the Caribbean, but highlights the hurricanes that continually threaten these islands and the people that live there. Then move to New Zealand map and learn about its diverse population of Polynesians, European settlers, and many other immigrants that make up this multicultural nation. On every page, you will discover more and more fascinating facts about each country's landscape andits inhabitants. In addition to maps, this clear and accessible children's atlas also includes up-to-date statistics and flags for every country. It distills the huge mass of information available about our world down to the essential facts needed forthe effective and successful study of our ever-changing planet. ...Show more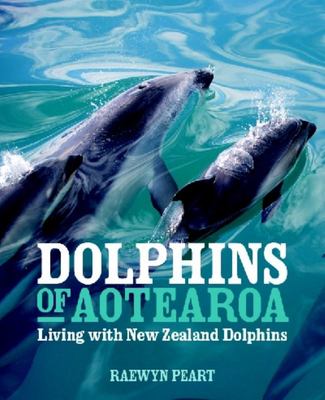 $35.99
NZD
$59.99
(40% off)
Category: March Sale - Non-Fiction
Dolphins of Aotearoa explores the ongoing relationship between humans and dolphins in New Zealand. Over this nation's rich history, numerous people, both Maori and Pakeha, have sought out dolphins and significant numbers of dolphins have sought out people. For many, encountering dolphins has been a prof ound and life-changing experience. This book tells the stories of many of these remarkable encounters, featuring all of the famous dolphins, such as Pelorus Jack from the early years of the 20th century, Opo in the 1950s, Maui and more recently Moko. In addition it chronicles the ultimately doomed attempts to keep dolphins in captivity in facilities such as Marineland in Napier. Importantly, Dolphins of Aotearoa also summarises the work of the dedicated scientists and researchers who over recent decades have learnt so much about our dolphins, and whose research has given great impetus to the conservation of these remarkable creatures.Extensively researched and lavishly illustrated with historic and contemporary photographs, and incorporating a guide to all of the dolphins of New Zealand, this is an important and much needed addition to the literature about New Zealand's marine world. It will have huge appeal. ...Show more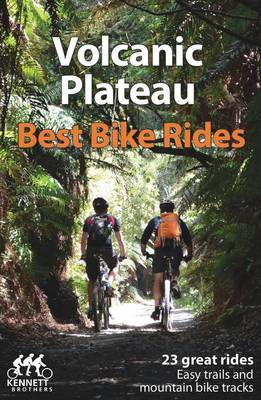 $9.00
NZD
$15.00
(40% off)
Category: NZ Non-Fiction
Volcanic Plateau Best Bike Rides includes 23 of the best cycle trails in New Zealand's volcanic lake region, from Rotorua to Taupo and beyond. This full-colour book has everything you need for an adventurous ride in the North Island's volcanic centre - maps, elevation charts and track information. If it 's worth riding, it's in this book! ...Show more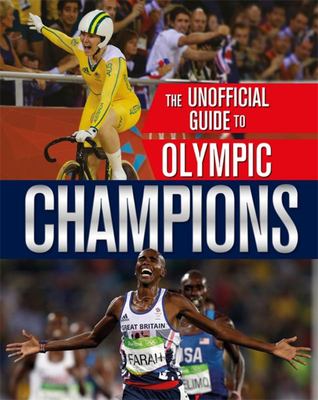 $13.19
NZD
$21.99
(40% off)
Category: Sports and Outdoor Activities | Series: The\Unofficial Guide To Ser.
Get up close with the champions of the biggest sporting event in the world From shot-putters to ice-skaters, the Olympic Games showcase the very best sporting achievements and feature some truly memorable personalities and performances. Discover them in The Unofficial Guide to Olympic Champions Great reading for children aged 8 and up. Contents 'Faster, higher, stronger' Athletics (Track): Usain Bolt/Jamaica & Mo Farah/GB Athletics (Field) Valerie Adams/NZ & Carl Lewis/USA Boxing: Nicola Adams/GB & Te filo Stevenson/Cuba Cycling: Jason Kenny/GB & Anna Meares/Australia Football: USA & Hungary Gymnastics: Simone Biles/USA & Nadia Comaneci/Romania Rowing/canoeing: Steve Redgrave/GB & Michal Martik n/Slovakia Ice skating: Yuzuru Hanru/Japan & Ireen W st/NetherlandsSnowboard/skiing: Shaun White/USA & Marit Bj rgen/Norway Swimming: Michael Phelps/USA & Rebecca Adlington/GB Triathlon: Alistair Brownlee/GB & Simon Whitfield/Canada Olympic not-so-champions Olympic words Olympic host cities Index & Further information ...Show more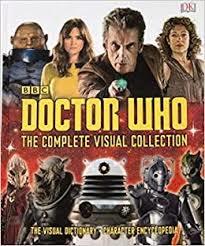 $23.99
NZD
$39.99
(40% off)
Category: Film and TV related Books
The book collects: Doctor Who: The Visual Dictionary: Updated & Expanded + Doctor Who: Character Encyclopedia.
$5.99
NZD
Category: Transport | Series: Little Golden Book
Little pilots can learn all about exciting airplanes and famous aviators in this high-flying Little Golden Book! Climb aboard and soar the skies with this adventure-filled look at a subject all children are fascinated by- airplanes! Full of exciting illustrations, simple sentences, and unbelievable fac ts and stories about some of the most memorable aviators (the Wright brothers, Charles Lindberg, Bessie Coleman, Amelia Earhart) and airplanes (the Concorde, the B-2, the 747), My Little Golden Book About Airplanes is a celebration of the dreamers and doers of aviation. ...Show more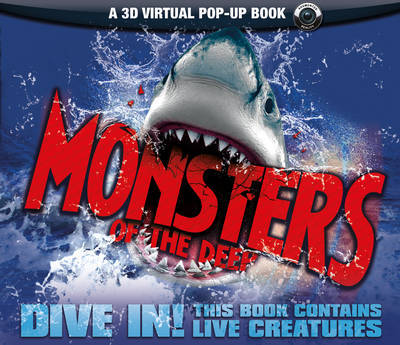 $16.00
NZD
$20.00
(20% off)
Category: Oceans and Sea Creatures
"Monsters of the Deep" is a tour of the most spectacular creatures in the oceans: the biggest, the fiercest and the strangest. It takes the reader's breath away with stunning visuals of truly astonishing animals. Plus there are four spreads in the book that trigger an Augmented Reality experience. See y ourself in the diving cage, lowered deeper and deeper into the ocean. Then watch as a fearsome shark appears from the watery depths and rushes like a dagger towards you! It's simple to use. When you reach an Augmented Reality page, just select the relevant trigger card from the wallet at the front of the book, hold it up to your computer's webcam and get set for an interactive underwater experience! Press keys on your keyboard to watch fascinating video footage, view slideshows of related species and access additional facts. ...Show more
$20.99
NZD
$34.99
(40% off)
Category: Hardback Picture Books
Although one is the daughter of a wealthy Dutch family and the other a household servant, Anna and Johanna become friends. Born on the same day, they celebrate their joint birthdays by making gifts for each other. But then a letter arrives that changes their lives forever. Told against the backdrop of t he 17th-century Dutch city of Delft and its thriving commercial and artistic culture, this story of an unlikely friendship echoes the themes of Vermeer's luminous depiction of domestic life. Florence Koenig's brightly colored illustrations evoke Vermeer's style through the city's multifaceted landscapes, from misty mornings by the canals to busy households preparing for a special day. Young readers will be fascinated by this uplifting story of friendship inspired by Jan Vermeer. ...Show more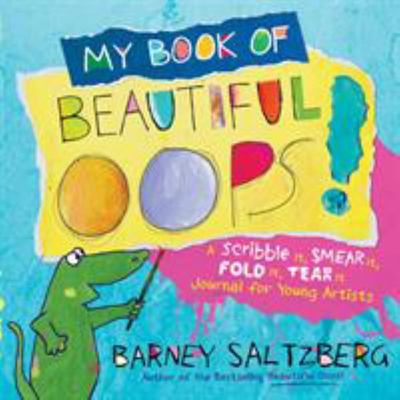 $34.99
NZD
Category: March Sale - Non-Fiction
Every mistake is an opportunity to make something beautiful. This is the central idea of Beautiful Oops!, Barney Saltzberg's beloved bestseller with 347,000 copies in print--and now My Book of Beautiful Oops!, an interactive journal for young artists, takes that principle into unexpected new directions. A hands-on journal that's meant to be personalized--drawn in, painted on, torn up, smudged, or otherwise artistically wrecked--My Book of Beautiful Oops! is filled with folded, crumpled, die-cut, and lift-the-flap pages that will challenge the reader's sense of play. The friendly green alligator from the first book prompts the reader: Bend a page. Decorate a smudge. Play with splats and spills. Even complete a poem that was accidentally ripped in half. My Book of Beautiful Oops! champions imagination, play, and the courage to express oneself. It's about selfforgiveness, about turning off that inner critic that clamors for perfection. And it's about freedom--the freedom to be creative and follow your curiosity wherever it goes. That's a lesson to celebrate. ...Show more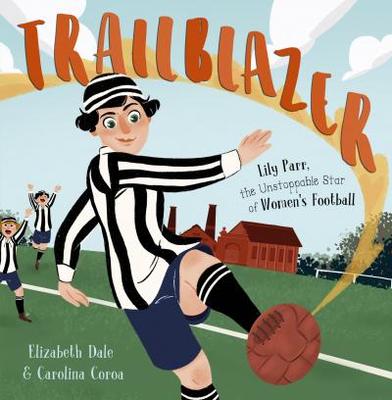 $8.99
NZD
$14.99
(40% off)
Category: Sports and Outdoor Activities
"A truly inspiring story. What an incredible talent Lily was!" - Steve Wilson, Match of the Day Lily is one of the most talented footballers of her time but, when football is banned for women, she has to battle prejudice to play the sport she loves. Based on the incredible true story behind English foot ball player, Lily Parr and her trailblazing success. ...Show more