$35.00
NZD
Category: Oceans and Sea Creatures
Did you know that feeding seaweed to cows can reduce the methane in their burps and farts by more than half? Or that a forest of kelp absorbs more carbon than a tropical rainforest of the same size? We can even make edible bioplastics from seaweed! Beyond the tideline, there are around 10,000 types of seaweed. An essential ingredient for life on Earth, seaweed has sustained animals and people for many thousands of years. From ancient history and mythology to modern uses in food, health and medicine, discover how seriously cool seaweed is, and how it can even help tackle climate change. Complete with a guide to common seaweeds and foraging guidelines, this charmingly illustrated picture book will educate and inspire, and encourage respect for the natural world. ...Show more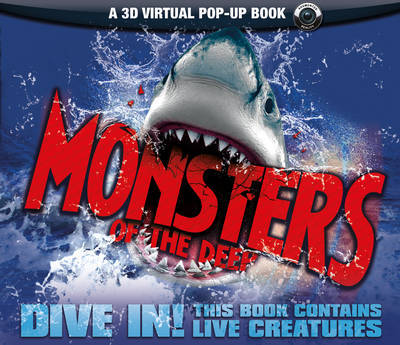 $16.00
NZD
$20.00
(20% off)
Category: Oceans and Sea Creatures
"Monsters of the Deep" is a tour of the most spectacular creatures in the oceans: the biggest, the fiercest and the strangest. It takes the reader's breath away with stunning visuals of truly astonishing animals. Plus there are four spreads in the book that trigger an Augmented Reality experience. See y ourself in the diving cage, lowered deeper and deeper into the ocean. Then watch as a fearsome shark appears from the watery depths and rushes like a dagger towards you! It's simple to use. When you reach an Augmented Reality page, just select the relevant trigger card from the wallet at the front of the book, hold it up to your computer's webcam and get set for an interactive underwater experience! Press keys on your keyboard to watch fascinating video footage, view slideshows of related species and access additional facts. ...Show more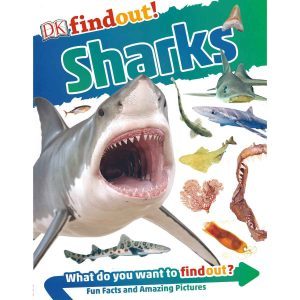 $15.99
NZD
Category: Oceans and Sea Creatures | Series: DK Find Out!
Under the sea, there are a lot of teeth and that is evident thanks to this incredible book that is all about the world of sharks! Dimensions: 215mm x 275mm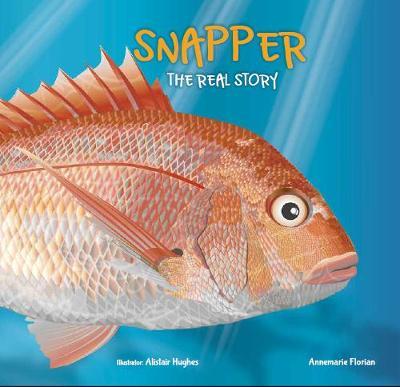 $27.99
NZD
Category: Oceans and Sea Creatures
Snapper is the most caught fish species in our warm coastal waters. We consider them beautiful, both to view and to eat. They're the fish we love to love. Yet how much do we really know about them and their ocean habitats? And how can we ensure they continue to flourish in the ocean of the future?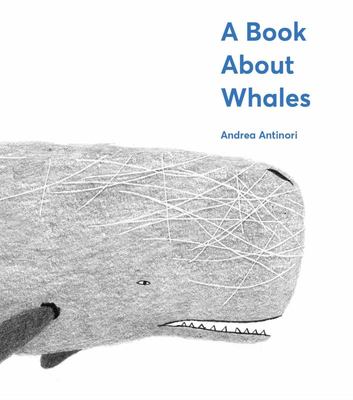 $29.99
NZD
Category: Oceans and Sea Creatures
Acting as a first book of whales, A Book About Whales teaches young readers everything they need to know about the largest mammals on earth: how they have evolved over millions of years, what and how they eat, their migration patterns, and more Andrea Antinori's whimsical black-and-white illustrations b ring their underwater world to life. The book discusses a variety of whales one by one so readers learn to tell the differences between a blue whale and a humpback whale, among others, and what makes each of these whales unique. Packed with facts and playful in tone, this book is a must-have for young and curious nature lovers. It includes a bibliography and index. ...Show more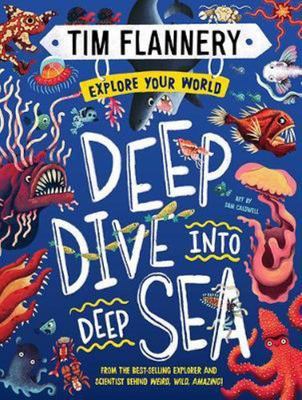 $29.99
NZD
Category: Oceans and Sea Creatures | Series: Explore Your World
Get ready to dive into the darkest depths of the sea with real-life explorer and scientist, Professor Tim Flannery. You might think you know about the ocean, but the deep sea is nothing like the beach. Things are WEIRD down there.  Who is the giant squid's mortal enemy? Can you see ghosts in the deep se a? Why would a sea cucumber have teeth on its butt? And what on earth is a headless chicken monster? Put on your SCUBA gear - you're about to find out!   From the author of the best-selling Explore Your World: Weird, Wild, Amazing!, this compendium will enthral and enlighten readers with bizarre facts and vibrant illustrations of the most incredible creatures hiding in the deep sea. Prepare to gasp, laugh and squirm in disgust! ...Show more

Into the Deep
by Wolfgang Dreyer; Annika Siems (Illustrator)
$54.99
NZD
Category: Oceans and Sea Creatures
Immerse yourself in a strange and beautiful world as you journey from the beach to the depths of the ocean floor.   Beneath the surface of the ocean lies a mysterious and astounding world that few people ever get to see. This book merges breathtaking art with the latest scientific research to take rea ders on a fantastic voyage on the submarine Marine Snow, where they meet blue whales, vampire squid, viper fish, and a giant sea spider. They'll learn about bioluminescence, Radiolaria, and coral reefs, discovering incredible facts about the marine world. Annika Siems's illustrations vibrate with color and detail, even as they convey the mystery of a place with scant natural light. From the smallest plankton magnified by thousands, to the most enormous whale, captured on a single page, the sea's denizens are recreated with spectacular precision and artistry. Marine biologist Wolfgang Dreyer's text brings the ocean to life--whether he's describing a transparent jellyfish or the way colors disappear from view as you descend to the ocean floor. A feast for the eye and the mind, this stunning book helps us comprehend a massive, mostly unfamiliar part of our world--one that flourishes with life and beauty. ...Show more
$48.00
NZD
Category: Oceans and Sea Creatures | Series: Knowledge Encyclopedias Ser.
Dive into our planet's largest and least explored world in this stunning encyclopedia of whales, waves, wrecks, wind farms, and everything oceanic! Using 3D illustrations and a level of detail you can't find in other books, this children's ocean encyclopedia is perfect for home learning and study suppo rt. It takes you on a world tour of the waters that cover 70 percent of our planet, taking in marine biology, geography, geology, and ecology. See the sharks, jellyfish, turtles, dolphins, octopuses, penguins, seahorses, and other animals that call the ocean home and learn how their anatomy and behaviour is adapted to deal with a watery habitat. Discover what lies beneath the waves - from the dramatic landscapes of the deepest trench and the longest mountain range on Earth, to coral reefs and kelp forests teeming with life. Find out, too, about the science behind the seas. How do islands form? What are tsunamis? How can you help with marine conservation? Beautifully illustrated and packed full of facts, Knowledge Encyclopedia: Ocean! is the ultimate reference book for children curious about our planet's watery world. ...Show more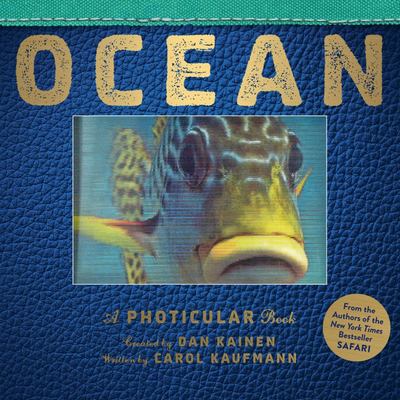 Ocean : A Photicular Book
by Dan Kainen (Created by); Carol Kaufmann (Text by, As told to)
$39.99
NZD
Category: Oceans and Sea Creatures
A New York Times bestseller, Ocean is like being on a dive. Using Photicular technology, each image is like a 3-D movie on the page, delivering a rich, fluid visual experience. Open the book, and the reader is swept into the magic of an underwater world, face-to-face with a floating Yellow-Banded Sweet lips; with a glow-in-the-dark Deep-Sea Anglerfish; with a Sea Horse swaying in balletic motion; with a Sand Tiger Shark gliding along the ocean floor, its gaze haunting, its hook-toothed mouth gulping open and closed. The text by Carol Kaufmann enchants with its descriptions of coral reefs; a journey on Alvin, the 17-ton submersible; and a meditation on our oceans. Then, for each creature, she writes a lively and informative essay, along with vital statistics--size, habitat, range, diet, and more. The Photicular process uses an innovative lenticular technology, sliding lenses, and original four-color video imagery. The result is like a movie in your hands--the dance of life in a book.   ...Show more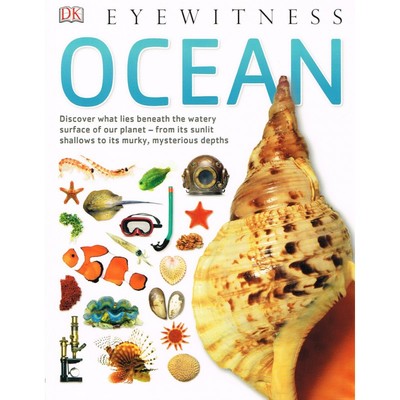 $15.99
NZD
Category: Oceans and Sea Creatures
Discover bizarre-looking fish that lurk in the deepest parts of the ocean. Find out how an octopus uses its tentacles to move. See inside amazing submarines and journey with them to explore shipwrecks on the ocean floor. What will you Eyewitness next? Visually stunning and packed full of facts, DK Eyewi tness books are perfect for school projects and home learning. ...Show more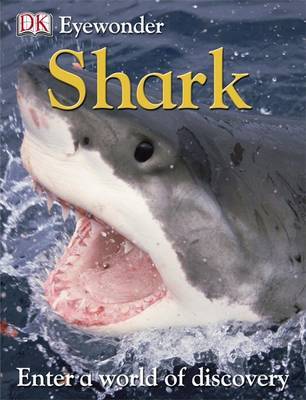 $14.99
NZD
Category: Oceans and Sea Creatures | Series: DK Eyewonder
Dive in and meet some of the scariest and deadliest sharks beneath the waves. From giant basking sharks to fearsome great whites, find out all about the most fearsome fish in the sea. With fantastic facts and dramatic photographs the Eyewonder series takes you on a voyage of dicovery about the natural w orld. ...Show more
Sharkblock
by Christopher Franceschelli; Peskimo (Illustrator)
$24.99
NZD
Category: Oceans and Sea Creatures | Series: An\Abrams Block Book Ser.
Learn about different shark species and habitats in this fin-tastic addition to the bestselling Block book series In this follow-up to Alphablock, Countablock, Dinoblock, Cityblock, Buildablock, Farmblock, and Loveblock, readers will learn all about shark species, habitats, diets, and more. In keeping w ith the rest of the series, Sharkblock features die-cut pages, gatefolds, and the charming art of British design team Peskimo. Among the sharks featured are great whites, Greenland sharks, nurse sharks, reef sharks, sand tiger sharks, catsharks, mako sharks, whale sharks, and even the gigantic extinct megalodon ...Show more