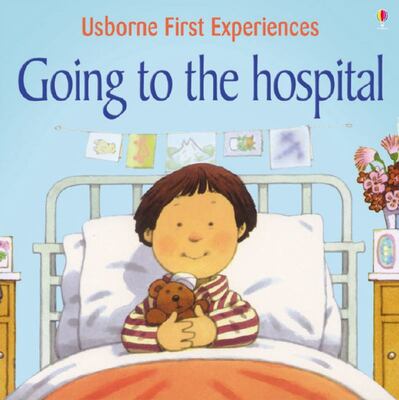 $7.79
NZD
$12.99
(40% off)
Category: Parenting - Baby and Toddler | Series: Usborne First Experiences Ser.
A gently informative book showing young children what to expect when going to the hospital for the first time. Stephen Cartwright's delightful illustrations are full of things for children to look at and talk about to help prepare them for their first experience. Includes audio and simple text for child ren to read themselves, and a little yellow duck to spot on every page. ...Show more
$24.99
NZD
Category: Parenting - Baby and Toddler | Series: Growing Hearts
The life of a toddler can be full of frightening things: the dark, the neighbor's dog, and thunderstorms, just to name a few. As a child gets older, they begin to feel braver around these everyday events, but how do they build this newfound confidence? In this lyrical, insightful picture book, an older sister explains to her younger sister all the things she used to be afraid of, along with some tricks to help, whether it's a special blanket for bedtime or singing during a storm. Now, big sister assures little sister, the fears that once felt as big as a mountain feel as minuscule as a speck of dust. This playful portrait of fear and bravery empowers young readers to confront once-scary situations and, with charming illustrations and die-cuts throughout, is also beautifully packaged. ...Show more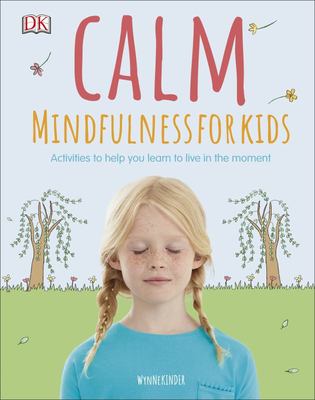 $23.99
NZD
Category: Parenting - Baby and Toddler
Teach your kids how to focus their thoughts and notice the world around them with this fun mindfulness kids activity book. Mindfulness activities are a great way to teach children about their thoughts and feelings and how to understand them - while having fun at the same time. This book is packed with a ctivities - make a mindfulness jar, learn how to appreciate food with mindful eating, and get out into nature and explore the outside world. Calm: Mindfulness for Kids has everything you need to know about focusing your child's mind to help them enjoy and appreciate things that they take for granted every day, while boosting their confidence and self-esteem. Children are guided through each activity, to make sure they achieve maximum enjoyment and awareness. All children will learn and react to each activity in a different way and parent's notes give advice on how to encourage children to embrace mindfulness in the modern world. Each specially designed activity is flexible for each child's needs and inspires them to seek calmness and tranquility in all situations. Calm: Mindfulness for Kids shows that supporting a child's positive mental health doesn't need to be expensive, time-consuming, or difficult. Activities help children to de-stress, focus, and get moving while having fun. ...Show more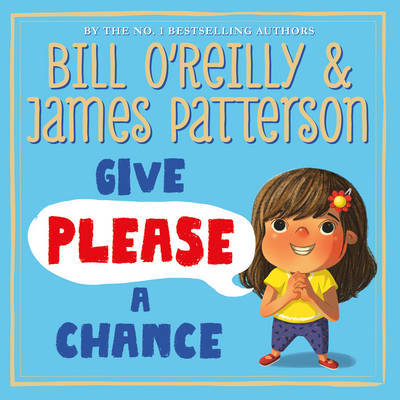 $13.80
NZD
$23.00
(40% off)
Category: Parenting - Baby and Toddler
In this inspired collaboration, bestselling authors Bill O'Reilly and James Patterson remind us all that a single word - 'please' - is useful in a thousand different ways. From finding a lovable stray dog to needing a partner on a seesaw, from reading a bedtime story to really, really wanting a cookie, Give Please a Chance depicts scenes and situations in which one small word can move mountains. With a vivid array of illustrations by seventeen different artists, this charming, helpful book is a fun and memorable way for children to learn the magic power of one simple word: please. ...Show more
$26.99
NZD
Category: Parenting - Baby and Toddler
While using a simple metaphor of a bucket and a dipper, author Carol McCloud illustrates that when we choose to be kind, we not only fill the buckets of those around us, but also fill our OWN bucket. Conversely, when we choose to say or do mean things, we are dipping into buckets. All day long, we are e ither filling up or dipping into each other's buckets by what we say and what we do. When you're a bucket filler, you make the world a better place to be. This 32-page picture book is perfect for children, parents, grandparents, teachers and people that want to teach empathy, nurture kindness and create a positive environment in their home, classroom, workplace and community. For more information on bucket filling or free downloadables and resources, please visit www.bucketfillers101.com. Publications by Bucket Fillers: - Have You Filled a Bucket Today? - Fill a Bucket - Growing Up with a Bucket Full of Happiness - My Bucketfilling Journal - Will You Fill My Bucket? - Bucket Filling from A to Z - Bucket Filling from A to Z Poster Set - My Very Own Bucket Filling from A to Z Coloring Book - BABY'S BUCKET Book - Halle and Tiger with their Bucketfilling Family - Buckets, Dippers, and Lids ...Show more
$12.99
NZD
Category: Parenting - Baby and Toddler
Share the joys of becoming a big brother With the arrival of a new baby comes many transitions, and big brothers may need a little extra tender loving care to adjust to a new family situation. This sweet story with adorable toddler illustrations by Caroline Jayne Church is just right to share with and p repare an older brother getting ready for an expanding family. ...Show more
$13.99
NZD
Category: Parenting - Baby and Toddler
With an author's note about what big siblings need--extra guidance, reassurance, love--and sweet, engaging artwork, it's no wonder that nearly 4 million families have chosen I'm a Big Brother and its companion book, I'm a Big Sister, to prepare their young ones for their first big transition. "Someone new is at our house," begins this loving, reassuring celebration of brotherhood from trusted author Joanna Cole. Told through the eyes of a new older brother, this simple story lays out all the good things about being an older sibling, and just how exciting welcoming a new member to the family can be. ...Show more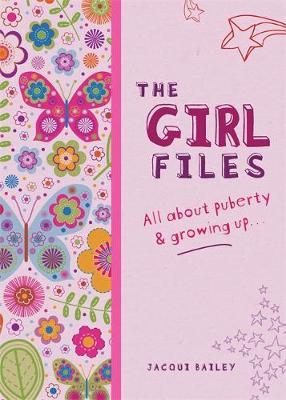 $19.99
NZD
Category: Parenting - Baby and Toddler | Series: Girl Files
A bang-up-to-the-minute and totally modern guide to girls' growing up issues. The Girl Files offers friendly advice, practical tips and support to help girls navigate the physical and mental rollercoaster of puberty. From periods and body hair, to bras, boys and cyber bullying, The Girl Files chatty, bi g-sisterly style is a fantastic, feel-good reference source for 'tweens and young teens. ...Show more
$35.99
NZD
Category: Parenting - Baby and Toddler | Series: K. I. Al-Ghani Children's Colour Story Bks.
Have you ever felt a sense of dread and worry creeping over you? That might be the Panicosaurus coming out to play... Sometimes the Panicosaurus tricks Mabel's brain into panicking about certain challenges, such as walking past a big dog on the street or when her favourite teacher is not at school. With the help of Smartosaurus, who lets her know there is really nothing to be afraid of, Mabel discovers different ways to manage Panicosaurus, and defeat the challenges he creates for her. This fun, easy-to-read and fully illustrated storybook will inspire children who experience anxiety, and encourage them to banish their own Panicosauruses with help from Mabel's strategies. Parents and carers will like the helpful introduction, explaining anxiety in children, and the list of techniques for lessening anxiety at the end of the book. ...Show more

$19.99
NZD
Category: Parenting - Baby and Toddler | Series: Let's Talk About...
A first experiences series to read together! Let's Talk About... is a new series of first experience photographic books aimed at toddlers to pre-schoolers and their parents. Informative and humourous, the series marks a departure from existing books of this kind by reflecting young children's and their parents' actual experiences: think real environments and real situations with an authentic toddler's voice, accompanied by useful and sometimes wry information and advice for parents and children. In Big Beds and Bedtime we meet Layla. She's 2 and Mum and Dad say it's time for her to move to a Big Bed! We share this important ritual in any child's life, as Layla prepares for her first night; banishes monsters; attempts some late-night wanderings, and finally wakes, jubilant (if a bit too early). From sleeping in unfamiliar places to getting up in the night; fear of the dark to waking up early, this sleep book has got it all wrapped up (in a big duvet). ...Show more
$18.99
NZD
Category: Parenting - Baby and Toddler
A rediscovered modern classic for today's generation in an updated, beautifully illustrated edition. Heather's favourite number is two. She has two arms, two legs,and two pets. And she also has two mummies. When Heather goes to school for the first time, someone asks her about her daddy, but Heather doe sn't have a daddy. Then something interesting happens. When Heather and her classmates all draw pictures of their families, not one drawing is the same. It doesn't matter who makes up a family, the teacher says, because "the most important thing about a family is that all the people in it love one another". A delightful and important book for young readers. ...Show more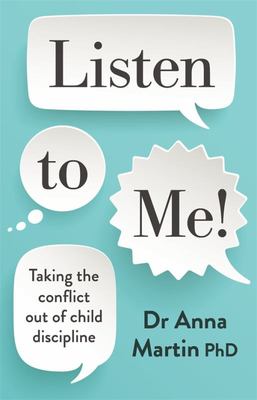 $30.00
NZD
Category: Parenting - Baby and Toddler
Are you confused by all the different parenting advice on how to discipline your child? Have you been trying a variety of different methods for years that don't really work or feel uncomfortable to use - or are you just starting out on the parenting journey and want sound information? Regardless of you r situation, you might find it helpful to change the way you think about discipline altogether. Using research and knowledge, Dr Anna Martin has turned traditional methods on their head to come up with effective strategies that put listening and the well-being of children before lecturing. Whether your child is 2 or 22, the clear step-by-step methods in Listen to Me!are all you need to minimise conflict in the family and encourage a secure relationship between you and your child. ...Show more