We are priviliged to be the bookstall operator for the Coalition for Books Bookstall at the 2020 Pasifika Festival on 14 & 15 March 2020. It will be a celebration of Pasifika and Maori books and writers. If you can't get to Pasifika these are the titles we will feature at the Festival.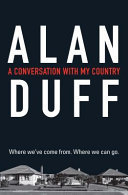 $37.99
NZD
Category: General Non-Fiction (Adult)
A personal account reviewing an eventful life and an amazing country. Following Once Were Warriors, Alan Duff wrote his hard-hitting book Maori- The Crisis and the Challenge in 1993. His controversial comments shook the country. A quarter of a century later, New Zealand and Maoridom are in a very differ ent place. And so is Alan - he has since published many more books, had two films made of his works, founded a literacy programme, Duffy Books in Homes, and has endured 'some less inspiring moments, including bankruptcy'. Returned from living in France, he sees his country with fresh eyes. Never one to shy away from being a whetstone on which others can sharpen their own opinions, Alan tells it how he sees it. ...Show more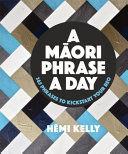 $30.00
NZD
Category: Te Reo
A Māori Phrase a Day offers a simple, fun and practical entry into the Maori language. Through its 365 Māori phrases, you will learn the following: Everyday uses English translations Factoids and memory device Handy word lists Presenting the most common, relevant and useful phrases today, A Māori Phrase a Day is the perfect way to kickstart your te reo journey! ...Show more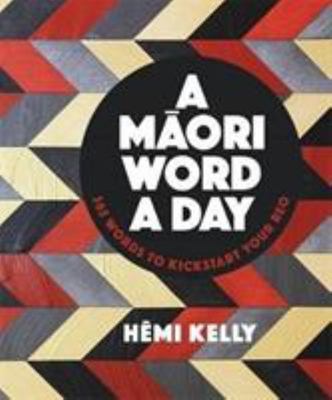 $30.00
NZD
Category: Te Reo
A Maori Word a Dayoffers an easy, instant and motivating entry into the Maori language. Through its 365 Maori words, you will learn the following- - English translations - Word category, notes and background information - Sample sentences, in both te reo Maori and English Exploring the most common, mode rn and contemporary words in use today, A Maori Word a Dayis the perfect way to kickstart your te reo journey! ...Show more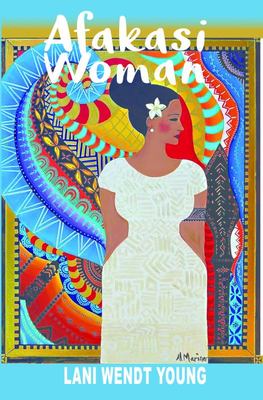 $28.99
NZD
Category: NZ Teen Fiction
A collection of 24 short stories; the joys and tribulations of being a woman in Samoa and the struggles brought to an island nation by climate change.
$39.99
NZD
Category: NZ History
Over a thousand years ago, the wind, sea currents and stars brought people to the islands that became known as Aotearoa, the land of the long white cloud. Navigate your way through this sumptuously illustrated story of New Zealand. Explore the defining moments of our history, captured by celebrated chil dren's book creator Gavin Bishop, from the Big Bang right through to what might happen tomorrow. Discover Maori legends, layers of meaning and lesser-known facts. A truly special book, Aotearoa- The New Zealand Storydeserves a space on every bookshelf, to be taken off and pored over, thumbed and treasured, time and again. NZ Listener 50 Best Books for Kids 2017 The SaplingBest Books List 2017 ...Show more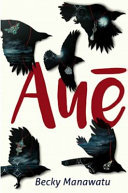 Auē
by Becky Manawatu
$35.00
NZD
Category: General Fiction
Winner! of the Ockham NZ Book Awards - Jann Medlicott Acorn Prize for Fiction 2020. Taukiri was born into sorrow. Auē can be heard in the sound of the sea he loves and hates, and in the music he draws out of the guitar that was his father's. It spills out of the gang violence that killed his father and sent his mother into hiding, and the shame he feels about abandoning his eight-year-old brother to another violent home. But Arama is braver than he looks, and he has a friend and his friend has a dog, and the three of them together might just be strong enough to turn back the tide of sorrow. As long as there's aroha to give and stories to tell and a good supply of plasters. Here is a novel that is both raw and sublime, a compelling new voice in New Zealand fiction. Haere mai, Becky Manawatu. ...Show more
$39.99
NZD
Category: Pacific Languages
Black Dog and Christina lived together in a little house near a forest. They were best friends. Sa nonofo faatasi ia Maile Uliuli ma Kirisitina i le la tamai fale e latalata i le vao matua. E uo lelei o ia laua.
$39.99
NZD
Category: Pacific Languages
Black dog and Christina have been best friends for a long time. Suddenly, one cold day in winter, everything begins to change. Na'e nofo fakataha 'a Kulī 'Uli mo Kilisitina 'i ha ki'i fale na'e ofi ki ha vaotā Na'á na kaungāme'a lelei 'aupito  
$39.99
NZD
Category: General Fiction
A stunning collection of Oceanic stories for the 21st century. Stones move, whale bones rise out of the ground like cities, a man figures out how to raise seven daughters alone. Sometimes gods speak or we find ourselves in a not-too-distant future. Here are the glorious, painful, sharp and funny 21st ce ntury stories of Maori and Pasifika writers from all over the world. Vibrant, provocative and aesthetically exciting, these stories expand our sense of what is possible in Indigenous Oceanic writing. Witi Ihimaera and Tina Makereti present the very best new and uncollected stories and novel excerpts, creating a talanoa, a conversation, where the stories do the talking. And because our commonalities are more stimulating than our differences, the anthology also includes guest work from an Aboriginal Australian writer, and several visual artists whose work speaks to similar kaupapa. Join us as we deconstruct old theoretical maps and allow these fresh Black Marks on the White Page to expand our perception of the Pacific world. ...Show more
$24.99
NZD
Category: General Fiction
'I read it in one go' Harriet Tyce, author of BLOOD ORANGE 'A smart, propulsive thriller' Kate Hamer, THE GIRL IN THE RED COAT 'One of the most striking debuts I've read in years' A. J. Finn, author of THE WOMAN IN THE WINDOW **** Don't trust him. It wasn't me. It couldn't have been me. Meet Evie, a you ng woman who has fled with her uncle to the isolated New Zealand beach town of Maketu. Jim says he's hiding her to protect her, that she did something terrible back home in Melbourne. Something Evie can't remember. But Evie isn't her real name. And Jim isn't really her uncle. In a house that creaks against the wind, Evie pieces together the events that led her here. And as her memories return, she starts to wonder if Jim is really her saviour . . . or her captor. A compulsive, twist-filled debut that explores the fragility of memory, perfect for fans of Sharp Objects, Room and Top of the Lake. **** 'A highly original plot which has a dash of a knowing literary flourish. The writing is restrained and packed with an elegant menace. This is a clever cautionary tale about memory and manipulation' Daily Mail 'Outstanding . . .the final pages stun with their gallows-drop plot surprises. Almost nothing will turn out as it initially appears in this devastating novel of psychological suspense' Publishers Weekly More than just a classic thriller, with a plot to keep you gripped, Pomare has created an utterly involving story of family and friendships, trust and betrayal. With each new twist you are right at the heart of the action from the clever, intriguing set-up to the unpredictable, terrifying and unforgettable conclusion' Janet Ellis, author of The Butcher's Hook 'This sublime debut walks a higher path than your average psychological suspense novel. Pomare burrows into gaslighting and control from the word go . . . a first-class literary thriller that ultimately interrogates the nature of memory and trauma' Nicolás Obregón, author of Blue Light Yokohama ...Show more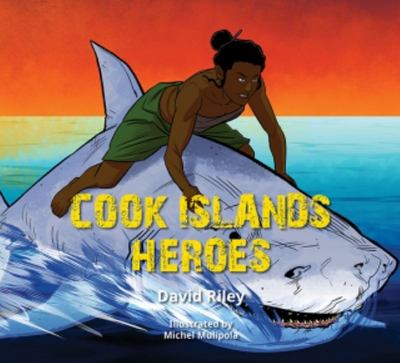 $35.00
NZD
Category: Biography | Series: Pasifika Heroes
Cook Islands Heroes is the fourth book in the Pasifika Heroes series. It follows We Are the Rock (Niuean), Samoan Heroes and Tongan Heroes. Cook Islands Heroes tells the inspirational stories of achievers who have Cook Islands ancestry. It includes legends like Ina, Maui, Ngaru and Ru; historical figure s such as Pa Tuterangi Ariki/Sir Thomas Davis, Alistair Te Ariki Campbell, Mautara and Margharet Matenga; and contemporary heroes like Lima Sopoaga, Mīria George, Dr Kiki Maoate, Kevin Iro, and Teremoana Rapley. The book is written to inspire young Cook Islanders, to encourage reading and promote literacy. The book is illustrated by Samoan comic book artist, Michel Mulipola. ...Show more
$19.99
NZD
Category: NZ Middle Fiction 8-12-year-olds | Series: My New Zealand Story
Like many 13-year-old girls, Sofia's main worries are how to get some groovy go-go boots, and how not to die of embarrassment giving a speech at school! But when her older brother starts talking about protests and overstayers, and how Pacific Islanders are being bullied by the police, a shadow is cast o ver Sofia's sunny teenage days. Through her heartfelt diary entries, we witness the terror of being dawn-raided and gain an insight into the courageous and tireless work of the Polynesian Panthers in the 1970s as they encourage immigrant families across NZ to stand up for their rights. ...Show more