$39.99
NZD
Category: Science and Maths
A visual introduction to our planet and society told through the history of our greatest inventions and the technology that has changed the world. In his signature playful style, Peter Goes illustrates the most fascinating technologies, from the first tools to the most specialized IT, from medical brea kthroughs to the creation of YouTube. He includes remarkable scientists and innovators and highlights lesser-known stories. A compelling history of technology from the Stone Age to the present day, from America to the Southern hemisphere and beyond. ...Show more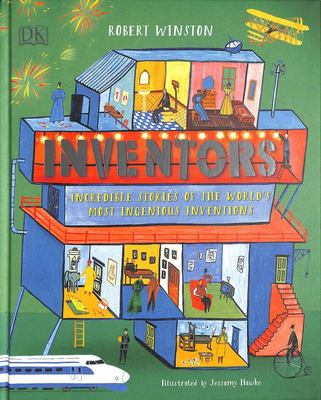 $39.99
NZD
Category: Science and Maths
Step into Leonardo da Vinci's workshop, relax on board Hideo Shima's speedy bullet train, and join movie star Hedy Lamarr to bounce ideas around in between takes. Inventors looks at the towering achievements of more than 50 inventors in great detail. From Lizzie Magie, who came up with the idea for the game Monopoly, but had it stolen, to the ancient Turkish polymath Ismail al-Jazari, who decided the best way to power a clock was with a model elephant, to Richard Turere, the Maasai inventor who created a lion-scaring device when he was just 13 years old - the inventors of this book have all used buckets-full of creativity to find ways to improve our world. Each page is packed with jaw-dropping facts, with every inventor's achievements written as a story. Professor Robert Winston's beautiful descriptions of the inventors' lives are brought to life through stunning illustrations by Jessamy Hawke and fantastic photography highlights the detail of their designs.The inventors come from all walks of life and parts of the world, making this the perfect book for every budding inventor. ...Show more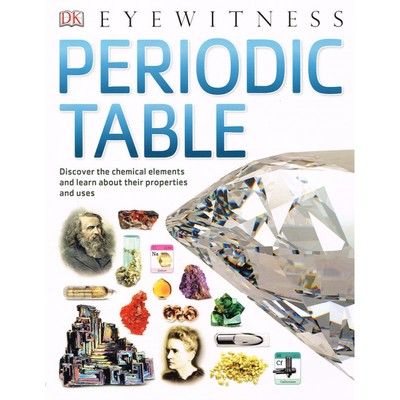 $15.99
NZD
Category: Science and Maths
Find out why mercury is the only metal that is a liquid at room temperature. Discover why the visor on an astronaut's helmet contain gold. See pure caesium kept in a sealed tube to stop it exploding int he air. What will you Eyewitness next? Visually stunning and packed full of facts, DK Eyewitness book s are perfect for school projects and home learning. ...Show more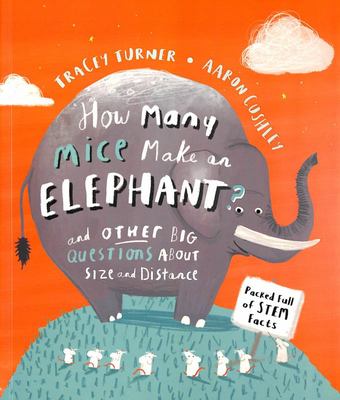 $19.99
NZD
Category: Maths
How Many Mice Make an Elephant? And Other Big Questions about Size and Distance introduces children to this tricky maths concept in a fun, relatable way. Fantastically written by Tracey Turner, questions such as 'How many high jumps to the moon?' and 'How many ice cubes make an iceberg?' get children to think about just how high, how big and how far things are, as well as teaching them the maths to work it out! The logic behind each comparison is explained in clear, simple steps for children to follow along, helping them to reach the answer. Beautiful illustrations by Aaron Cushley couldn't be further from a maths text book, making learning maths a truly fun experience. This wonderfully illustrated take on maths-by-stealth includes an introduction by Kjartan Poskitt, author of the bestselling Murderous Maths series. ...Show more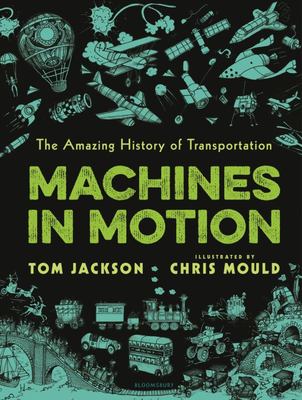 $28.99
NZD
Category: Science and Maths
Fasten your seat belts and get ready to zoom through the history of transport and discover incredible facts about all kinds of vehicles along the way. Every day, all over the world, people are busy travelling short hops or great, long voyages, moving slowly and steadily or racing along at super-fast spe eds. They make their trips in cars, trains, planes, ships and on bikes - and some people even blast off in rockets! Make your own amazing transport journeys as you explore timelines and discover the people and stories behind the machines that keep the world moving. Take a twist or turn and find out what happened when the Freedom 7 blasted into space, race your way through Japan at lightning speed on the awesomely fast bullet train, set sail on a Viking longship and let the wind carry you away in a hot-air balloon with the Montgolfier brothers. With wonderfully intricate illustrations from Chris Mould, Amazing Transport tells the story of some of science's most recognisable inventions in a way you've never seen before. Prepare yourself for the journey of a lifetime. ...Show more
$22.99
NZD
Category: Science and Maths | Series: Lift the Flap
A lively and dynamic introduction to the periodic table, an essential topic to grasp when studying chemistry. Learn what the periodic table is, how it is used, what each element is made of and more in this entertaining information book, with 125 flaps to lift.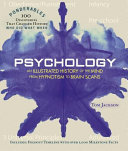 $34.99
NZD
Category: Science and Maths | Series: Ponderables Ser.
Here is the essential guide to psychology, an authoritative reference book and timeline that examines how we learned to understand the mysteries of the human mind. Psychology is a young science. While great thinkers have pondered the nature of thought itself for centuries, the idea of using scientific experiments to examine the way we think, make decisions, and behave was only arrived at in the mid-19th century. However, the impact of psychology has been far reaching. Thanks to the work of Sigmund Freud, William James, Abraham Maslow, and many others, we now consider the psychological impact of events, along with their economic, political and legal aspects. Nevertheless, psychology studies a very difficult subject'"'€'"the human mind'"'€'"and finding ways of measuring our thoughts is not easy. New techniques, such the functional MRI scanner and improved understanding of brain function, may help to unlock the secrets of what makes us who we are. What do you think? ...Show more
$29.99
NZD
Category: Science and Maths
An entertaining and comprehensive telling of diseases, infections, plagues and pandemics for young readers.The Germ Labfeatures case histories of specific epidemics and pandemics, including COVID-19, 'eyewitness' accounts from the rats, flies, ticks, and creepy-crawlies who spread the most deadly viruse s, plus plenty of fascinating facts and figures on the biggest and worst afflictions. Illustrated throughout with brilliantly entertaining artworks and fun characters, you'll be entertained by a secret war room showing the war on germs, a rogues' gallery highlighting the worst offenders, the very deadliest diseases examined under the microscope, and much more. ...Show more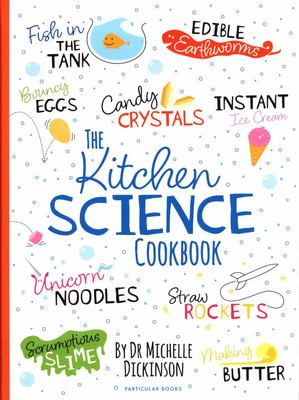 $49.99
NZD
Category: Science and Maths
The Kitchen Science Cookbook is a beautifully crafted recipe book with a unique twist- each recipe is a science experiment that you can do at home, using the everyday ingredients you'll find in your kitchen. No need to be a science expert - these easy-to-follow recipes make mind-blowing science experime nts fun for everyone. From sticky ice and raising raisins to balloon science and scrumptious slime, nanotechnologist Michelle Dickinson shows that we can all be scientists, no matter how young or old. With recipes tested by enthusiastic people around the world, The Kitchen Science Cookbook is the perfect gift for all ages. ...Show more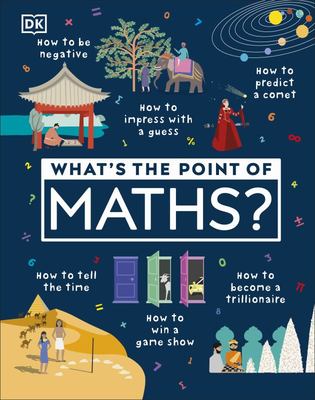 $29.99
NZD
Category: Science and Maths
Incredible historical and contemporary stories explore the often surprising origins of the maths we use today, from number sequences to trigonometry. Crazy facts, magic tricks, and mathematical brainteasers will amuse and entertain even the most reluctant math students. Find out why an hour has 60 rathe r than 100 minutes and how prime numbers keep the internet working. Colourful and uncluttered illustrations make mathematical explanations easy to grasp in seconds and make this user-friendly book simple to navigate and a joy to browse and read. What's the Point of Maths? is perfect for those who need some inspiration when it comes to numbers. It combines stories from history with simple visual explanations to bring maths to life. From spotting a bargain to talking to computers, from filling in a giant sinkhole to becoming a trillionaire, it shows children why core maths ideas were invented and how to apply them today - in the classroom and the real world! Accompanying the fascinating stories are puzzles, games, and amazing facts, as well as a lively challenge to help bring each of the topics to life. Stylish, colourful illustrations make the maths fun and unintimidating, while simple diagrams and steps make explanations easy to grasp in seconds. Throughout the book, worked examples show readers how to solve simple maths challenges, encouraging children to improve their maths skills with hands-on practice. A vocational theme runs throughout the book, showing why maths is a vital skill in many fields of life, from science and entertainment to sport and travel. ...Show more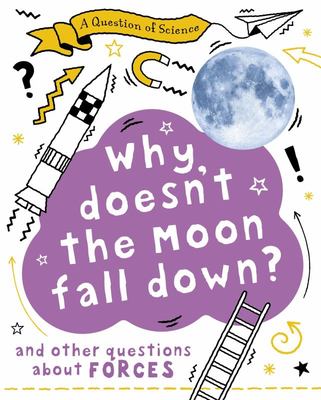 $21.99
NZD
Category: Science and Maths | Series: A\Question of Science Ser.
A fun, quirky science series that tackles the questions other books are afraid to ask! Why doesn't the Moon fall down? How can a plane fly upside down? And just why aren't there any super-giant humans? A Question of Science: Forces answers all these questions and much more. With an engaging question a nd answer format, these books draw kids into science in a fun way. Each book features one question per spread with a clear explanation to follow, diagrams and fun and humorous illustrations. The quirky questions are designed to range from those that children will often ask to things they may never have thought of, but will still be keen to know the answer to. Perfect reading for curious young scientists aged 8 and up. Other books in the series include: Why don't eyeballs fall out? And other questions about the human body Why does a mirror show things back to front? And other questions about light How can a plant eat a fly? And other questions about plants Where does lightning come from? And other questions about electricity Why can't penguins fly? And other questions about animals Why is ice slippery? And other questions about materials Can you hear sounds in space? And other questions about sound ...Show more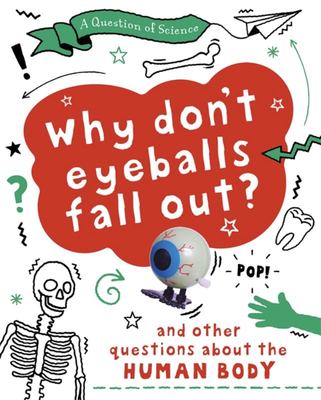 $21.99
NZD
Category: Science and Maths | Series: A\Question of Science Ser.
A fun, quirky science series that tackles the questions other books are afraid to ask! Why don't your eyeballs fall out? Why is blood red? And what exactly is a bellybutton for? A Question of Science: Human Body answers all these questions and much more. With an engaging question and answer format, th ese books draw kids into science in a fun way. Each book features one question per spread with a clear explanation to follow, diagrams and fun and humorous illustrations. The quirky questions are designed to range from those that children will often ask to things they may never have thought of, but will still be keen to know the answer to. Perfect reading for curious young scientists aged 8 and up. Other books in the series include: Why doesn't the Moon fall down? And other questions about forces Why does a mirror show things back to front? And other questions about light How can a plant eat a fly? And other questions about plants Where does lightning come from? And other questions about electricity Why can't penguins fly? And other questions about animals Why is ice slippery? And other questions about materials Can you hear sounds in space? And other questions about sound ...Show more