$19.99
NZD
Category: Sound Books | Series: Play-A-Sound Ser.
The kids of Adventure Bay are ruff-ruff ready to use the potty, just like you! The PAW Patrol pups are here to lend a paw in this pup-tacular story that teaches healthy bathroom basics. Press 7 interactive buttons to bring the story to life with exciting sounds. Matching words with pictures and sounds e nhances reading comprehension, and connecting with favorite characters engages young readers at story time. ...Show more

$30.00
NZD
Category: Sound Books
What's that sound, Spot? And where is it coming from? Lift the flaps and press the noisy buttons as you read to help Spot on his search. Can you find some familiar friends from the world of Where's Spot?along the way? This brand new adventure is full of lift-the-flap surprises, with all the fun and hu mour that has made the original Where's Spot a much-loved classic. Featuring five sound buttons and lots of flaps on every page, it's ideal for developing fine motor skills and encouraging curiosity and play. ...Show more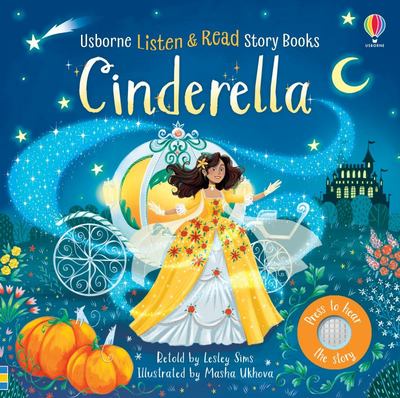 $22.99
NZD
Category: Sound Books
Poor Cinderella is made to cook and clean for her stepsisters. Her wicked stepmother won't even let her go to the Royal Ball. But then, in a flurry of sparkles, her Fairy Godmother arrives and everything changes...A charmingly illustrated sound book version of the classic fairy tale, sure to appeal to t he youngest of readers.    ...Show more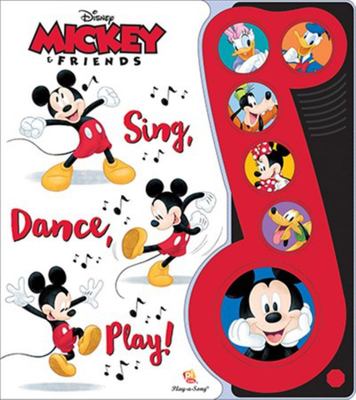 $19.99
NZD
Category: Sound Books | Series: Play-A-Song Ser.
Join Mickey and Minnie, and all their pals, on a happy, music-filled day! This illustrated board book includes 6 buttons that play popular children's songs. Singing and music build language and reading skills, while the playful artwork and song lyrics encourage movement and positivity!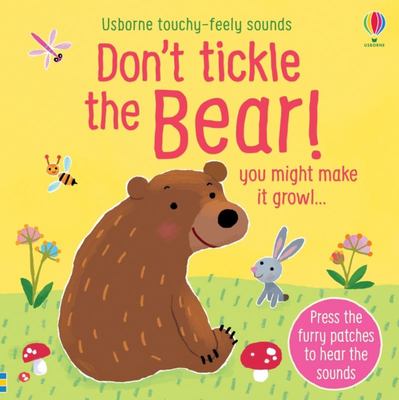 $29.99
NZD
Category: Sound Books | Series: Touchy-Feely Sound Bks.
You shouldn't tickle the bear... you might make it growl - but it might be hard to resist! Little children will love pressing the touchy-feely patches to make the sounds in this hilarious book. When you tickle the soft patch on each charmingly illustrated animal, it triggers a noise... and then at the e nd you can hear all the animals being noisy at the same time. Combines touchy-feely with sounds and die-cut holes. A perfect gift for little children. The fourth title in a very exciting new series of baby books. ...Show more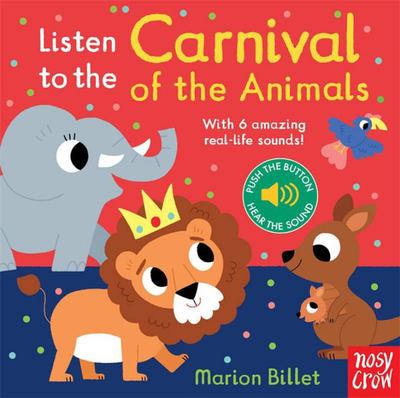 $21.99
NZD
Category: Sound Books
An internationally bestselling series of board books with amazing real-life sounds! It's time to listen to beautiful music from French composer Camille Saint-Saens's beloved classical piece The Carnival of the Animals. Push the buttons to hear the songs! Aimed at babies and toddlers, this ground-breaki ng series of interactive board books has a button on every spread, which plays one of six different exceptional quality sound effects. Children of every age will be captivated as they bring the artwork to life with six amazing real-life sounds.   ...Show more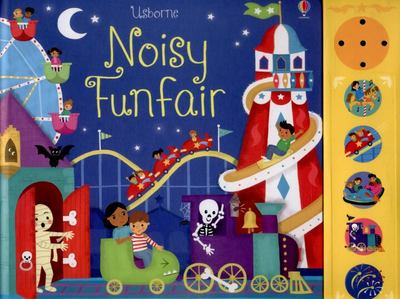 $34.99
NZD
Category: Sound Books | Series: Noisy Books
Recreate the thrill of the funfair with the scenes and sounds in this latest sound book- press the buttons on the sound panel down the side to add your own sound effects.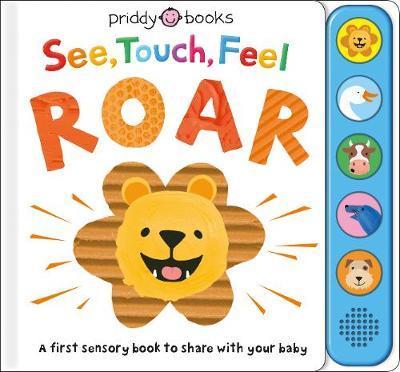 $21.99
NZD
Category: Sound Books | Series: See Touch Feel
With a sound module that plays five realistic animal sounds, this sturdy board book is specially designed to stimulate babies through sensory play. Each page has colourful images that encourage babies and parents to have fun together by recreating animal sounds and movements. See, Touch, Feel: Roar is i deal for developing babies' language recognition and motor skills. With bright, photographic images and amazing sounds to play again and again, See, Touch, Feel: Roar is the perfect book for babies to learn. ...Show more
$32.99
NZD
Category: Art, Music, Theatre and Dance | Series: The Story Orchestra
A stunning retelling of the classic ballet story brought to life by music Set to the sound of Tchaikovsky's original music, this favorite ballet story features a a musical note to press on each spread. Join the King and Queen as they throw a party for their new baby, Princess Aurora. But when a terrible guest arrives and places a curse on princess, the kingdom must find the one special person who can defeat it... Read the story, listen to accompanying music, then turn to the back of the book to find out more about the Tchaikovsky musical clips in this stunning gift book. ...Show more
$22.99
NZD
Category: Sound Books | Series: Wee Gallery Sound Books
Little fingers can easily press the sound chips to hear favourite city vehicles, and learn their names in this interactive board book.
$18.99
NZD
Category: Sound Books
Celebrate 30 wonderful years of We're Going on a Bear Hunt in this special anniversary edition of the much-loved family favourite. We're going on a bear hunt. We're going to catch a big one. Will you come too For thirty years, readers have been swishy-swashying and splash-sploshing through this award-wi nning favourite. This new anniversary paperback edition brings the story to life for a whole new generation of readers. Follow and join in the family's excitement as they wade through the grass, splash through the river, squelch through the mud and brave their way through the swirling, whirling snowstorm in search of a bear. What a surprise awaits them in the cave on the other side of the dark forest! ...Show more