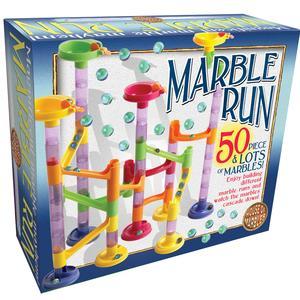 $66.99
NZD
Category: Puzzles
A fascinating toy for young children which requires dexterity and imagination. Our sets are bright, durable and appealing. This marble run is 50 pieces with additional glass marbles provided.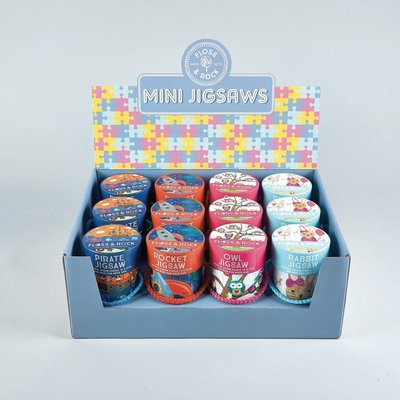 $19.99
NZD
Category: First Puzzles
Puzzles are great for developing hand / eye co-ordination, improving memory and concentration and enhancing problem solving. Features: Each 25 piece puzzle comes packaged in a cardboard tub Finished jigsaw size: 150 × 150mm Tub measures 70mm x 110mm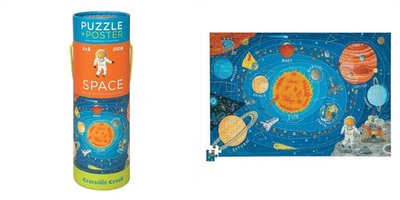 $25.99
NZD
Category: Puzzles
Learn about the planets with this poster and puzzle set.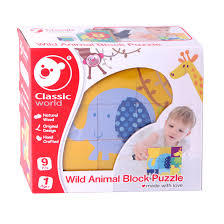 $27.99
NZD
Category: First Puzzles
These 3D puzzle blocks help children learn to identify different kinds of wild animals, hand eye coordination and can be used as both building blocks or a puzzle.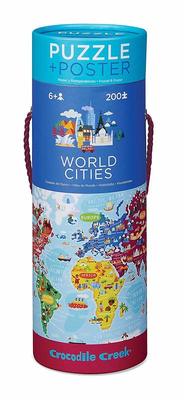 $25.99
NZD
Category: Puzzles 100 to 300 Pieces
Learn about geography and space! These challenging 200-piece puzzles are a perfect gift for the inquisitive. Highly detailed maps will encourage learning. The 16" x 24" poster can be hung as a decorative piece and can be used to help complete the puzzle. Features: The 200 thick puzzle pieces create a p lay environment that is ideal for kids. Pieces are printed with soy-based inks the puzzle and included poster artwork are detailed and beautifully illustrated. The finished puzzle size measures to be 19" wide by 13" high. Suitable for ages 6 & up ...Show more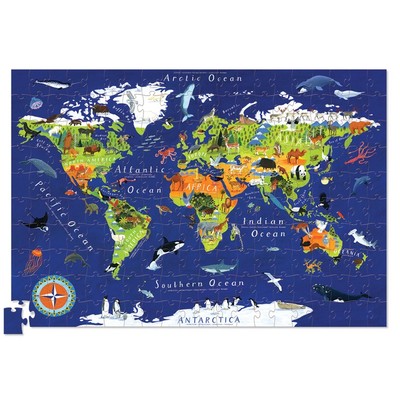 $25.99
NZD
Category: Posters and Maps
200-piece puzzle from Crocodile Creek. Fun & challenging, comes with a perfectly-sized wall poster. Each continent has animals that live there pictured on the puzzle so children can learn to associate different animals with their natural habitats and help them learn world geography.  Packaged i n a reusable storage canister. Ages 6+ Puzzle Dimensions 33cm x 48cm Poster Dimensions 40cm x 61cm Crocodile Creek products conform to all of the appropriate safety standards. ...Show more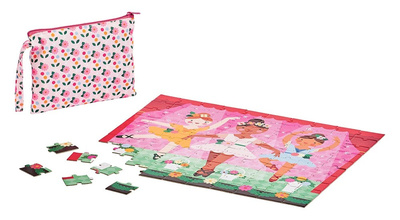 $19.99
NZD
Category: Puzzles under 100 pieces
Petit Collage double-sided ballerina puzzle Put this super cute double-sided puzzle from Petit Collage together piece by piece and see on both sides an image with super beautiful ballerinas!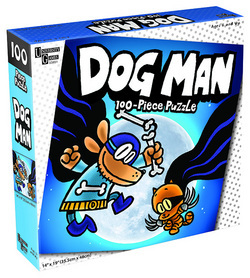 $16.99
NZD
Category: Puzzles 100 to 300 Pieces
It's up to you to save the city! The Supa Buddies are ready to jump into action in this 100 piece puzzle. Ages 6+. 14" x 19".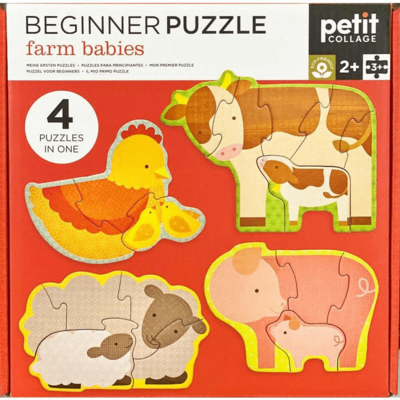 $21.00
NZD
Category: First Puzzles
Petit Collage is all about good design. Combining a modern aesthetic with a focus on using sustainable materials to create thoughtful high play value products for little ones. Petit Collage strive to handcraft their goods in a sustainable way, using the best quality, most eco-friendly materials availabl e. ...Show more
$37.99
NZD
Category: Puzzles
This 1,000 piece puzzle is a whole new way to build with LEGO® bricks! A surprising take on the ordinary, these puzzle pieces come together to reveal one of the bright, colourful images from LEGO® Still Life, showcasing the creativity and delight integral to the LEGO brand.
$27.99
NZD
Category: Puzzles under 100 pieces
What better way to celebrate family diversity than with a Sophie Beer jigsaw puzzle! Includes a special edition of the best-selling book Love Makes a Family.  Whether you have two mums, two dads, one parent, or one of each, there's one thing that makes a family a family ... and that's LOVE.  A book and puzzle for EVERY family!    ...Show more