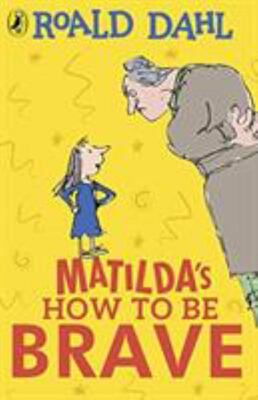 $0.00
NZD
Category: Activity Books
Matilda is BRAVE and BRILLIANT - and you can be too! Packed with GAMES, JOKES AND QUIZZES and much more, this marvellous book has all the tips and tricks you need to become a REAL HERO and even stand up to THE TERRIBLE TRUNCHBULL.
$24.99
NZD
Category: Activity Books
5 -12 Years Old. You'll have lots of creative fun with this book full of puzzles, quizzes and activities that explore Aotearoa New Zealand and its people. Based on Gavin Bishop's bestselling Aotearoa- The New Zealand Story and Wildlife of Aotearoa, this activity book is a place for you to tell your own story in words and pictures.You'll- learn to introduce yourself in Maori- solve puzzles and crack codes- play games- invent a superhero- draw your future home- make maps- curate your heroes in a wall of fame- design a flag- create a menuand much more!Packed with quizzes, mazes, colouring pages and activities designed to stimulate bright minds, this is the ideal activity book for creative children aged 5-12. ...Show more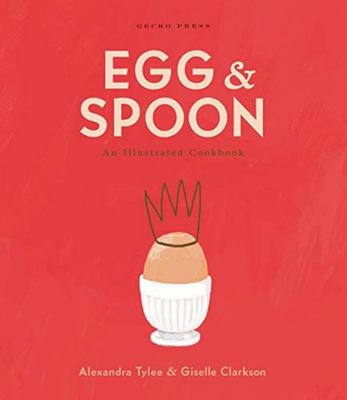 $39.99
NZD
Category: Cooking and Gardening
Egg and Spoon is a beautiful illustrated cookbook for children—and adults—that celebrates imagination, confidence and the fun of cooking. A scrumptious collection for anyone who loves good healthy food— and an occasional indulgence. Here are after-school snacks, breakfast on a stick, cakes, slices and dinners. Egg and Spoon is for children learning to cook independently and families to enjoy cooking together. Much of the food is naturally gluten-free or vegan. Alexandra Tylee is the owner and chef at Pipi Café, a little pink house, cottage garden and pizza truck. Pipi celebrates eating together and taking pleasure in small things—hot chocolate in a special cup, foraged food, a boiled egg slipped into a pocket for later. Tylee trusts children to choose flavours and handle equipment in this joyful book that will set them on a lifetime love of healthy cooking and eating.   Giselle Clarkson's illustrations are scrumptious and subversively playful. Written by Alexandra Tylee and illustrated by Giselle Clarkson ...Show more
$29.99
NZD
Category: Puzzle Books
It is a-MAZE-ing! And in this case, the pun is 100% justifiable: There is nothing like Mega-Maze Adventure!, an ingeniously conceived and brilliantly executed idea that delivers hours and hours of screen-free fun for any child. This is not just a book of mazes - the book itself is the maze. A maze that is more than 600 feet long, to be precise. Printed on light card stock and consisting of fourteen spreads, the mega-maze begins on the front cover and, through the clever use of die-cut portals, continues page by page, zigging and zagging, until it finally ends on the inside back cover. And as inventive as the portal concept is, what's truly dazzling are the mazes themselves. Each spread is conceived as its own stand-alone world marrying a kind of Where's Waldo? hypnotic detail with bright, swirling, richly colourful and complex illustrations. There's Robot World and Butterfly World, Ski World and Underwater World, Roller-Coaster World and Dragon World, Cave World and Skyscraper World. Hidden surprises are woven into all of the mazes, and fun facts add another layer of pleasure to a compelling adventure. The uncoated pages are easy to write on whether you choose to work in erasable pencil or more daredevil ink. ...Show more
$27.99
NZD
Category: Search and Find Books | Series: Where's Wally?
Hey! Who turned out the lights? It's Wally like you've never seen him before... turn the pages and search six spectacular darkened scenes! Use the paper spotlight searcher inside as a magic torch by sliding it across the page to reveal Wally and his friends. Each scene contains all five classic characte rs plus bonus hidden content. With additional games and challenges on every page, and bundles of Wally's signature charm, Where's Wally? The Spectacular Spotlight Search is a must-have for new and experienced Wally-Watchers everywhere! All light-up magic is designed from paper, and extra spotlight searchers are available to print from online, no batteries necessary. ...Show more
$14.99
NZD
Category: Christmas Activities | Series: Magic Painting
Brush water over the beautiful black and white illustrations and watch the magical festive scenes burst into colourful life. The book comes with a brush - just dip it in water, sweep over the page, and the colours will appear. The laminated back cover folds out so you can place it between the pages and prevent colours running onto the page beneath. Featuring a range of festive scenes, this book is perfect for keeping kids busy in the lead-up to Christmas. ...Show more
$16.99
NZD
Category: Papercraft
Featuring brand new paper plane models, simple step-by-step folding instructions and a suite of futuristic designs inspired by next-generation planes and spaceplanes, this book is perfect for young and old fans of other Usborne paper planes books. Featuring new and improved paper plane models. Striking original artwork by Rodrigo Cordeiro and Andy Tudor. Simple, fail-safe, step-by-step folding instructions. ...Show more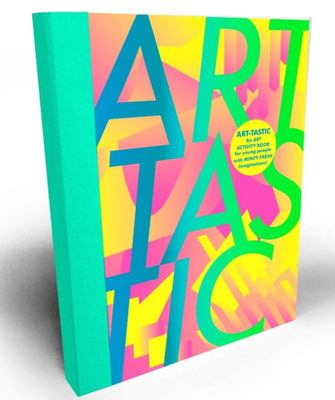 Art-tastic (HB)
by Sarah Pepperle; Christchurch Art Gallery Te Puna o Waiwhetū
$29.99
NZD
Category: Drawing and Colouring
This Art-tastic activity book has some of the best art you'll ever see in Aotearoa New Zealand. And don't freak out, but you'll probably learn stuff too. By the time you've finished, you'll have your own artists' workbook full of artworks that will possibly make you famous at home (if not around the wo rld).  Bold, bright, daring and a little bit BANANAS, Art-tastic gets into the nitty gritty of how to look at, connect with and make art.  ...Show more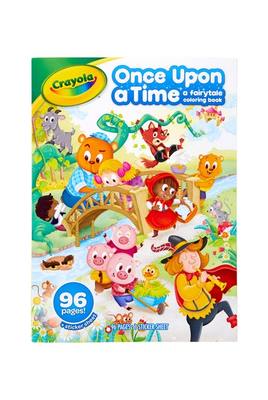 $5.99
NZD
Category: Drawing and Colouring
The Crayola Nursery Rhymes Colouring Book is the perfect rainy day or travel activity to keep young colourists entertained for hours! This adorable colouring book includes 96 Colouring Pages with illustrations of kid-favourite nursery rhymes.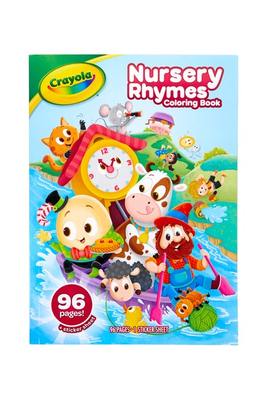 $5.99
NZD
Category: Drawing and Colouring
The Crayola Fairytale Colouring Book is the perfect rainy day or travel activity to keep young colourists entertained for hours! This adorable colouring book includes 96 colouring pages with scenes from kid-favourite stories.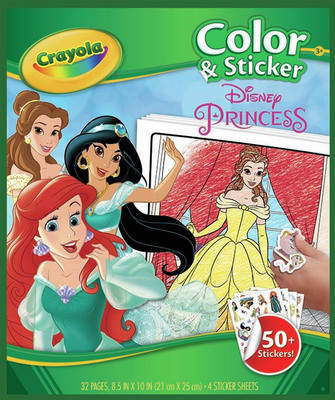 $8.99
NZD
Category: Drawing and Colouring
Crayola Colour & Sticker with your favourite Disney Princess! Packed full of activities and fun pictures to colour and embellish with stickers. They'll keep your kids entertained for hours – perfect for rainy days stuck inside! Features: All your favourite Disney characters 50+ Stickers to choose from Includes 32 colouring pages Suitable for ages 3 & up ...Show more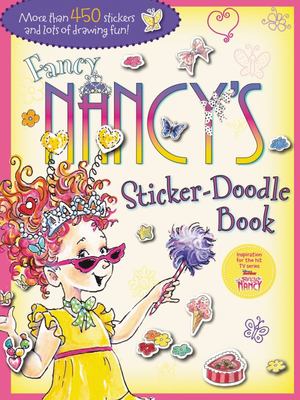 $24.99
NZD
Category: Sticker Books | Series: Fancy Nancy Ser.
*NOW A HIT TV SERIES ON DISNEY JUNIOR*   Fancy Nancy fans everywhere can let their creative side sparkle, dazzle, and shine Fancy Nancy's Sticker-Doodle Book is the ultimate (that's fancy for the best) collection Perfect for hours of imaginative, artistic and glamorous fun, Fancy Nancy's Sticker-Doo dle Book includes bright sticker pages with over 450 full-color stickers and Fancy Nancy-themed coloring and drawing activities Ooh la la Fancy Nancy is starring in her own fabulous TV show on Disney Junior. READ THE BOOKS THAT STARTED IT ALL Fancy Nancy Fancy Nancy and the Posh Puppy Fancy Nancy: Bonjour, Butterfly Fancy Nancy: Splendiferous Christmas Fancy Nancy and the Fabulous Fashion Boutique Fancy Nancy and the Mermaid Ballet Fancy Nancy: Fanciest Doll in the Universe Fancy Nancy and the Wedding of the Century Fancy Nancy: Saturday Night Sleepover Fancy Nancy: Oodles of Kittens ...Show more