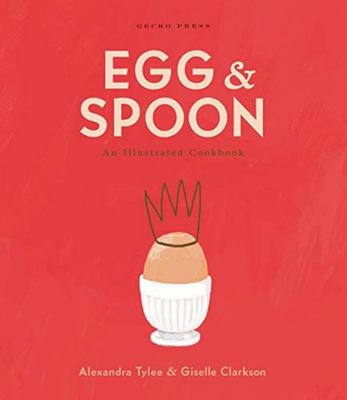 $39.99
NZD
Category: Cooking and Gardening
Egg and Spoon is a beautiful illustrated cookbook for children—and adults—that celebrates imagination, confidence and the fun of cooking. A scrumptious collection for anyone who loves good healthy food— and an occasional indulgence. Here are after-school snacks, breakfast on a stick, cakes, slices and dinners. Egg and Spoon is for children learning to cook independently and families to enjoy cooking together. Much of the food is naturally gluten-free or vegan. Alexandra Tylee is the owner and chef at Pipi Café, a little pink house, cottage garden and pizza truck. Pipi celebrates eating together and taking pleasure in small things—hot chocolate in a special cup, foraged food, a boiled egg slipped into a pocket for later. Tylee trusts children to choose flavours and handle equipment in this joyful book that will set them on a lifetime love of healthy cooking and eating. Giselle Clarkson's illustrations are scrumptious and subversively playful.   ...Show more
$15.99
NZD
Category: Sticker Books | Series: Sticker Dolly Dressing
Dress the girl and boy dolls in wonderful traditional costumes for festivals and ceremonies around the world, including beautiful silk saris at an Indian wedding, fabulous flamenco dresses in Spain, a Mexican carnival and harvest festival in Tibet. There's over 250 stickers of outfits and accessories, a nd a sticker world map of all the countries. The cover and one double page of stickers are foiled which adds extra sparkle to the colourful illustrations. ...Show more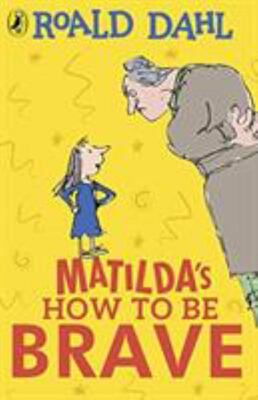 $0.00
NZD
Category: Activity Books
Matilda is BRAVE and BRILLIANT - and you can be too! Packed with GAMES, JOKES AND QUIZZES and much more, this marvellous book has all the tips and tricks you need to become a REAL HERO and even stand up to THE TERRIBLE TRUNCHBULL.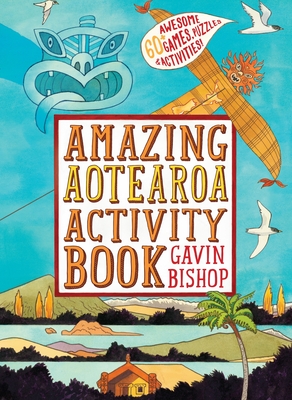 $24.99
NZD
Category: Activity Books
5 -12 Years Old. You'll have lots of creative fun with this book full of puzzles, quizzes and activities that explore Aotearoa New Zealand and its people. Based on Gavin Bishop's bestselling Aotearoa- The New Zealand Story and Wildlife of Aotearoa, this activity book is a place for you to tell your own story in words and pictures.You'll- learn to introduce yourself in Maori- solve puzzles and crack codes- play games- invent a superhero- draw your future home- make maps- curate your heroes in a wall of fame- design a flag- create a menuand much more!Packed with quizzes, mazes, colouring pages and activities designed to stimulate bright minds, this is the ideal activity book for creative children aged 5-12. ...Show more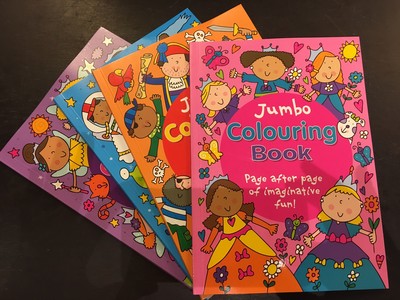 $7.99
NZD
Category: Drawing and Colouring
Jumbo Colouring Book 4 titles assorted - Good quality white paper. Titles are princess, fairy, pirates, space.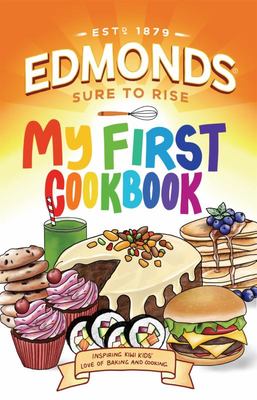 $24.99
NZD
Category: Cooking and Gardening
Become the champion-pikelet-maker, an expert-afghan-baker or an award-winning-pizza-creator. With the iconic illustrated step-by-step layout of the original Edmonds Junior Cookbook, you'll find it super easy to learn to cook these classic New Zealand recipes. From breakfast through to dessert and all t he meals and snacks in between, this collection of over 90 recipes will be the beginning of a life long love of baking and cooking. ...Show more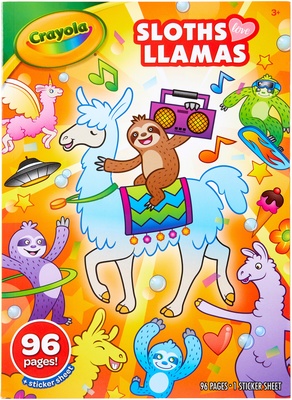 $6.99
NZD
Category: Drawing and Colouring
96 pages of cloth and llama inspired colouring and activity pages, plus a sheet of stickers.
$8.99
NZD
Category: Sticker Books | Series: Ultimate Sticker Book Ser.
Discover the world of Disney's new movie Raya and the Last Dragon in stickers   Dive straight into the action of the new Disney movie Raya and the Last Dragon and get sticking Featuring more than 100 colorful stickers, children can explore and learn all about the exciting world of Disney's new animat ed movie as they play. From cool new characters to amazing locations, DK's bright, beautiful Disney Raya and the Last Dragon: Ultimate Sticker Book is packed with fun facts about the movie and colorful images. The perfect activity book for children, come rain or shine   Exploring themes of community and hope, and inspired by the beautiful and diverse cultures of Southeast Asia, the movie introduces Raya, a lone warrior from the fantasy kingdom of Kumandra who teams up with a crew of misfits in her quest to find the Last Dragon and bring light and unity back to their world.   (c)2020 Disney ...Show more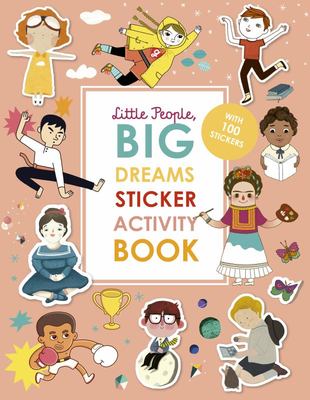 $27.99
NZD
Category: Search and Find Books | Series: Where's Wally?
Hey! Who turned out the lights? It's Wally like you've never seen him before... turn the pages and search six spectacular darkened scenes! Use the paper spotlight searcher inside as a magic torch by sliding it across the page to reveal Wally and his friends. Each scene contains all five classic characte rs plus bonus hidden content. With additional games and challenges on every page, and bundles of Wally's signature charm, Where's Wally? The Spectacular Spotlight Search is a must-have for new and experienced Wally-Watchers everywhere! All light-up magic is designed from paper, and extra spotlight searchers are available to print from online, no batteries necessary. ...Show more
$12.99
NZD
Category: Sticker Books | Series: Sticker Dollies
The fourth Sticker Dolly stories title, a fiction series inspired by Sticker Dolly Dressing. A baby dragon is all alone on the Enchanted Isle, with no one to care for it. Worse still, it only eats berries from an island far out to sea - and there's a storm coming in. The Magic Dolls need to spring into action to save the baby dragon, and fast! Brand new series fiction for young readers, inspired by the best-selling Sticker Dolly Dressing series. Contains a page of stickers so you can dress the dolls, and illustrations throughout. Exciting adventure story with aspirational, diverse female characters.   ...Show more
$12.99
NZD
Category: Sticker Books | Series: Little Sticker Dolly Dressing
A younger version of Sticker Dolly Dressing, this new series is sure to please little girls worldwide. Dress the little dollies with easy to stick stickers on the laminated pages. A fold out "car park" for the stickers will help little hands to prepare the clothes before dressing the dollies.