$19.99
NZD
Category: General Non-Fiction (Adult)
NOW A MAJOR MOTION PICTURE STARRING ERIC BANA AS AARON FALK. WHO REALLY KILLED THE HADLER FAMILY? It hasn't rained in Kiewarra for two years. Tensions in the farming community become unbearable when three members of the Hadler family are discovered shot to death on their property. Everyone assumes Luke Hadler committed suicide after slaughtering his wife and six-year-old son. Federal Police investigator Aaron Falk returns to his hometown for the funerals and is unwillingly drawn into the investigation. As suspicion spreads through the town, Falk is forced to confront the community that rejected him twenty years earlier. Because Falk and his childhood friend Luke Hadler shared a secret, one which Luke's death threatens to unearth ... ...Show more
$26.99
NZD
Category: Parenting - Baby and Toddler
While using a simple metaphor of a bucket and a dipper, author Carol McCloud illustrates that when we choose to be kind, we not only fill the buckets of those around us, but also fill our OWN bucket. Conversely, when we choose to say or do mean things, we are dipping into buckets. All day long, we are e ither filling up or dipping into each other's buckets by what we say and what we do. When you're a bucket filler, you make the world a better place to be. This 32-page picture book is perfect for children, parents, grandparents, teachers and people that want to teach empathy, nurture kindness and create a positive environment in their home, classroom, workplace and community. For more information on bucket filling or free downloadables and resources, please visit www.bucketfillers101.com. Publications by Bucket Fillers: - Have You Filled a Bucket Today? - Fill a Bucket - Growing Up with a Bucket Full of Happiness - My Bucketfilling Journal - Will You Fill My Bucket? - Bucket Filling from A to Z - Bucket Filling from A to Z Poster Set - My Very Own Bucket Filling from A to Z Coloring Book - BABY'S BUCKET Book - Halle and Tiger with their Bucketfilling Family - Buckets, Dippers, and Lids ...Show more
$35.00
NZD
Category: General Fiction
Winner! of the Ockham NZ Book Awards - Jann Medlicott Acorn Prize for Fiction 2020. Taukiri was born into sorrow. Auē can be heard in the sound of the sea he loves and hates, and in the music he draws out of the guitar that was his father's. It spills out of the gang violence that killed his father and sent his mother into hiding, and the shame he feels about abandoning his eight-year-old brother to another violent home. But Arama is braver than he looks, and he has a friend and his friend has a dog, and the three of them together might just be strong enough to turn back the tide of sorrow. As long as there's aroha to give and stories to tell and a good supply of plasters. Here is a novel that is both raw and sublime, a compelling new voice in New Zealand fiction. Haere mai, Becky Manawatu. ...Show more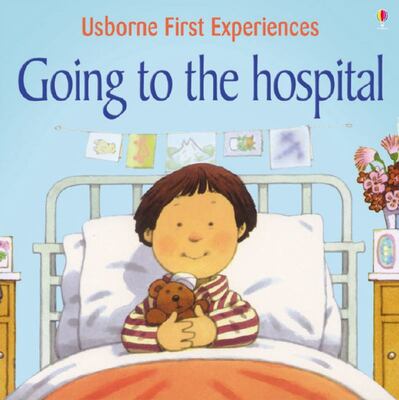 $12.99
NZD
Category: Parenting - Baby and Toddler | Series: Usborne First Experiences Ser.
A gently informative book showing young children what to expect when going to the hospital for the first time. Stephen Cartwright's delightful illustrations are full of things for children to look at and talk about to help prepare them for their first experience. Includes audio and simple text for child ren to read themselves, and a little yellow duck to spot on every page. ...Show more
$12.99
NZD
Category: Parenting - Baby and Toddler
Share the joys of becoming a big brother With the arrival of a new baby comes many transitions, and big brothers may need a little extra tender loving care to adjust to a new family situation. This sweet story with adorable toddler illustrations by Caroline Jayne Church is just right to share with and p repare an older brother getting ready for an expanding family. ...Show more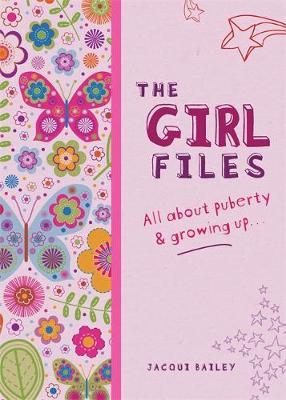 $19.99
NZD
Category: Parenting - Baby and Toddler | Series: Girl Files
A bang-up-to-the-minute and totally modern guide to girls' growing up issues. The Girl Files offers friendly advice, practical tips and support to help girls navigate the physical and mental rollercoaster of puberty. From periods and body hair, to bras, boys and cyber bullying, The Girl Files chatty, bi g-sisterly style is a fantastic, feel-good reference source for 'tweens and young teens. ...Show more
$35.99
NZD
Category: Parenting - Baby and Toddler
Deep inside everyone, a red beast lies sleeping. When it is asleep, the red beast is quite small, but when it wakes up, it begins to grow and grow. This is the story of a red beast that was awakened. Rufus is in the school playground when his friend John kicks a ball that hit him in the stomach, and wak es up the sleeping red beast: `I hate you - I'm gonna get you!'. The red beast doesn't hear the teacher asking if he's okay. It doesn't see that John is sorry - how can Rufus tame the red beast? This vibrant fully illustrated children's storybook is written for children aged 5+, and is an accessible, fun way to talk about anger, with useful tips about how to 'tame the red beast' and guidance for parents on how anger affects children with Asperger's Syndrome. ...Show more
$30.00
NZD
Category: General Non-Fiction (Adult)
Ki te kotahi te kakaho ka whati, ki te kapuia, e kore e whatiWhen we stand alone we are vulnerable but together we are unbreakableSee the world differently, through some of the wisest of human eyes.Discover traditional Maori philosophy through 52 whakatauki - simple, powerful life lessons, one for every week. Each one is retold by respected Maori psychiatrist Dr Hinemoa Elder to show how we can live a less stressful daily life, with more contentment and kindness for each other and the planet.Find out how the power of aroha can help you each day, and through its many meanings - fundamental Maori values - make a happier world for everyone.Chapters include: Manaakitanga (love for each other) Kaitiakitanga (respect for our planet) Whanaungatanga (community and connectivity) Tino rangatiratanga (self-determination) ...Show more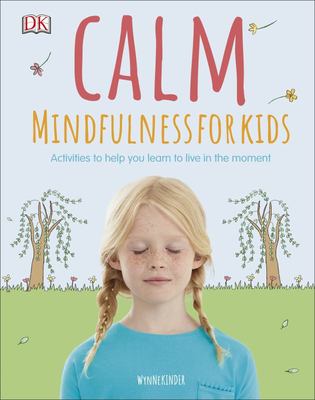 $23.99
NZD
Category: Parenting - Baby and Toddler
Teach your kids how to focus their thoughts and notice the world around them with this fun mindfulness kids activity book. Mindfulness activities are a great way to teach children about their thoughts and feelings and how to understand them - while having fun at the same time. This book is packed with a ctivities - make a mindfulness jar, learn how to appreciate food with mindful eating, and get out into nature and explore the outside world. Calm: Mindfulness for Kids has everything you need to know about focusing your child's mind to help them enjoy and appreciate things that they take for granted every day, while boosting their confidence and self-esteem. Children are guided through each activity, to make sure they achieve maximum enjoyment and awareness. All children will learn and react to each activity in a different way and parent's notes give advice on how to encourage children to embrace mindfulness in the modern world. Each specially designed activity is flexible for each child's needs and inspires them to seek calmness and tranquility in all situations. Calm: Mindfulness for Kids shows that supporting a child's positive mental health doesn't need to be expensive, time-consuming, or difficult. Activities help children to de-stress, focus, and get moving while having fun. ...Show more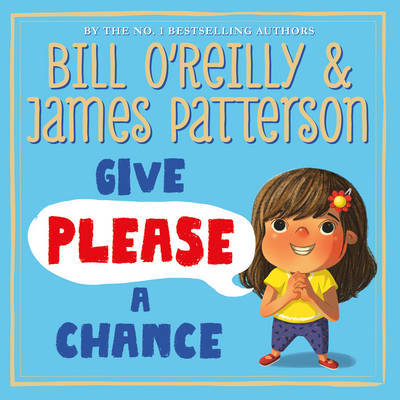 $13.80
NZD
$23.00
(40% off)
Category: Parenting - Baby and Toddler
In this inspired collaboration, bestselling authors Bill O'Reilly and James Patterson remind us all that a single word - 'please' - is useful in a thousand different ways. From finding a lovable stray dog to needing a partner on a seesaw, from reading a bedtime story to really, really wanting a cookie, Give Please a Chance depicts scenes and situations in which one small word can move mountains. With a vivid array of illustrations by seventeen different artists, this charming, helpful book is a fun and memorable way for children to learn the magic power of one simple word: please. ...Show more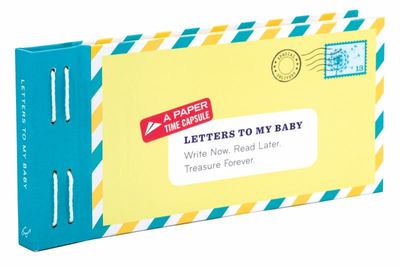 $29.99
NZD
Category: Parenting - Baby and Toddler | Series: Letters to My Ser.
An Oprah's Favorite Things Pick for 2015   This book of 12 fold-and-mail letters invites mothers to capture the fleeting memories of their babies' first years. Each letter bears a prompt for moms to reflect on their hopes and dreams for their little ones. The letters can be postdated, sealed up, and g ifted for the years to come. In the future, their children get to break the seals to receive the greatest gift imaginable: a tangible expression of their mother's love. This heirloom-quality keepsake makes a priceless gift for the expectant or the more experienced mother. ...Show more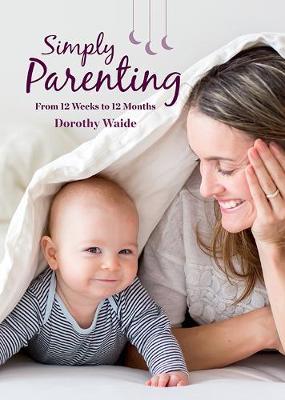 $39.99
NZD
Category: Parenting - Baby and Toddler
'How do I encourage my baby to sleep through the night?' 'How do I teach my baby to self-settle?' 'Everyone else seems to be coping with their baby, but my boy just cries all the time. What is wrong with him?' If these questions sound familiar, then this is the book for you. The first three months may h ave passed by in a bit of a blur, but you made it. However, you probably don't quite feel like you have achieved expert status . . . yet. Enter the original baby-whisperer-to-the-stars, Dorothy Waide. Simply Parenting: From 12 Weeks to 12 Months picks up where Dorothy's first book You Simply Can't Spoil a Newborn left off, outlining all the parenting options from the end of the newborn stage until the testing yet terrific years of toddlerhood, using matter-of-fact language to gently guide you to make the decisions that are right for you and your baby. Whether you want to try the routine-based approach or if it suits you better to be more flexible – regardless of whether you are breast- or bottle-feeding, co-sleeping or swaddling – this book outlines all the options clearly and without judgement. After all, there truly is no 'one way fits all', and no one is more of an expert on your baby than you. Simply Parenting will help you to become your own baby's whisperer. ...Show more