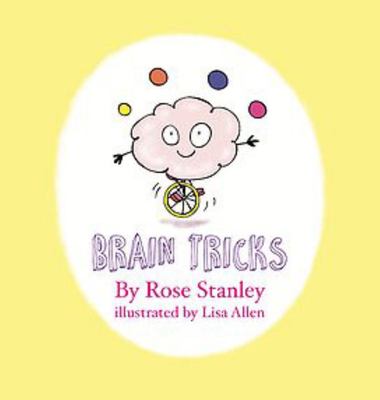 $20.00
NZD
Category: Emotions and Feelings
Cheeky Dragon Collaborations is a partnership between author Rose Stanley and illustrator Lisa Allen. Together they have come up with Brain Tricks - A light and quirky book about a not-so-light subject: emotional pain and what we can do with it.  It encourages children to learn about and manage pain di fferently when they understand how incredible their brains are at adapting to new experiences. ...Show more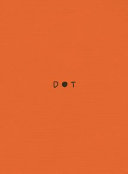 Dot
by Kieran E. Scott
$26.00
NZD
Category: Emotions and Feelings
Are you feeling a little bit (or a lottle bit) anxious?Meet DOT, who's here to help. In this beautiful little hand-drawn book, DOT offers a practical way to comfort and calm anyone anxious, stressed or overwhelmed. For anyone (big or small) who wants to take a moment and some nice, deep breaths.
$19.99
NZD
Category: Emotions and Feelings
Nau mai, hoake tatou ko Aroha, i a ia e kaupare ana i te taiatea, i te mataku, i te maharahara, me te anipa, ki ana tukanga mama ka taea e te katoa. Na te ringatuhi rongonui no Aotearoa, na Craig Phillips, nana nga pukapuka o The Adventures of Jack Scratch me Giants, Trolls, Witches, Beasts (te toa i te Tohu Whakaahua o Russell Clark ki te New Zealand Book Awards 2018). "He huia kaimanawa tenei pukapuka, he tino rauemi hoki, hei awhina i nga tamariki, me nga whanau katoa. Ka titia enei korero ki te ngakau'. - Stacey Morrison Bestselling Aroha's Way has been translated into Te Reo Māori by the amazingly talented Dr Karena Kelly.  It isn't a straight translation but is in keeping with the deeper meaning of the book and using the stunning depth of the Māori language.  This is for reo speakers and does not include any English. ...Show more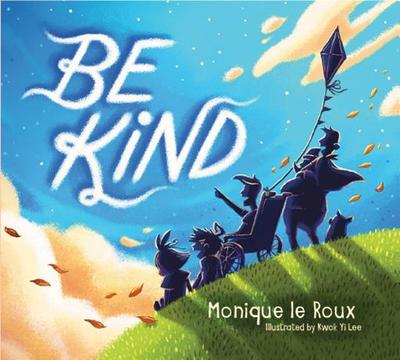 Be Kind
by Monique le Roux
$20.00
NZD
Category: Emotions and Feelings
Molly Mouse gets up to all sorts with her friends; she has fun, meets new people in the neighbourhood, but most importantly, she learns how to be kind through testing circumstances. This wonderfully vibrant book grasps children's imagination through its intricate imagery, while still imparting a dash of wisdom. With each spread, the book's varied range of characters think up beautiful solutions to (often challenging) everyday situations. The importance of being empathetic, compassionate and kind becomes more and more apparent as the story unravels. Not to mention, the fun of finding our cheeky Molly Mouse hidden within each spread. The Be Kind story helps Kiwi kids understand the importance of diversity and how to act in situations they may not be familiar with, around people who are different, as each character represents New Zealand's unique diversity. ...Show more
$24.99
NZD
Category: Emotions and Feelings
From the bestselling, award-winning author of You Are Awesome comes the much-anticipated follow-up, Dare to Be You. What would you dare to try if you stopped worrying about fitting in? If you're the kind of person who thinks: I don't like standing out from the crowd ... I wish I could be more like the cool kids ... There's no point trying to change things ... then this book is for you. Because guess what? There's no such thing as normal. Drawing examples from sport, science and even business, Dare to Be You empowers young readers to follow their own path, love what makes them different and question the world around them. With You Are Awesome's trademark mix of hilarious text, stylish illustration, personal insights and inspiring real-life examples, including Greta Thunberg and Malala Yousafzai, Matthew Syed introduces children to the power of diverse thinking. When you stop doubting yourself, embrace change and let your kindness loose, you become your own action hero. This groundbreaking, practical and positive book will help kids develop the inner confidence to grow into happy adults who know - and, more importantly, LIKE - themselves. Praise for You Are Awesome, children's book of the year 2019 and Sunday Times no. 1 bestseller: "A very funny and inspiring read! Brilliantly practical with a wide variety of examples that make it relevant for both boys and girls (and adults)!" - Amazon Customer "Genuinely funny and engaging ... It's a must read." - Amazon Customer ...Show more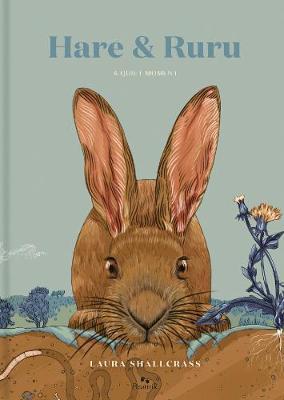 $29.99
NZD
Category: NZ Picture Books | Series: Hare & Ruru
This is the story of Hare, who struggles with an un-named mental malady self described as 'noise'. Noise could be runaway thoughts, voices in Hare's head, or loud feelings and general anxiety. Hare goes on a journey to try and find a solution. Just when Hare thinks there's no hope a friend, Ruru, flies calmly down and gives a suggestion. Hare ultimately feels better after doing three things: * Talking to someone * Focusing on breathing * Connecting to nature This gentle story is for anybody who suffers from noises, anxiety or loud feelings.                      ...Show more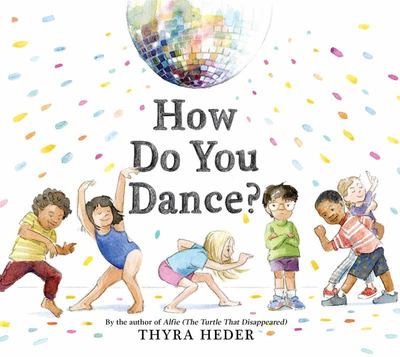 $16.99
NZD
Category: Picture Books
Get ready to bop, bounce, and shake with this board book edition ofthe hit picture book from the acclaimed author of Alfie and Fraidyzoo There are so many ways to dance You can jiggle or wiggle or stomp. You can bop or bounce or go completely nuts. You can dance at the market or the bus stop, with you r fingers or your face. You can dance because you're happy or even because you're sad. But, what's the best way to dance? Exactly how you want to In How Do You Dance?, award-wining author-illustrator Thyra Heder explores dance in all of its creativity, humor, and--most of all--joy, in a celebration of personal expression that will inspire young and old readers alike to get up and get moving. ...Show more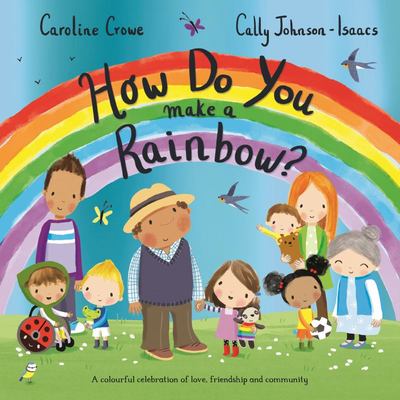 $17.99
NZD
Category: Emotions and Feelings
How do you make a rainbow? This joyful story, written by Caroline Crowe and illustrated by Cally Johnson-Isaacs, shows how to find colour and hope when days seem dim and grey: celebrating love, positivity and the precious relationship between a child and her grandad.Stuck inside on a cloudy day, a littl e girl asks her grandad to help her paint a rainbow on the sky. But as Grandad tells her, rainbows aren't painted on the sky, they grow out of kindness, hope, and helping other people. How Do You Make a Rainbow? is a reassuring, heart-warming story of colours, kindness, community and nature, that shows that brighter times are always around the corner. ...Show more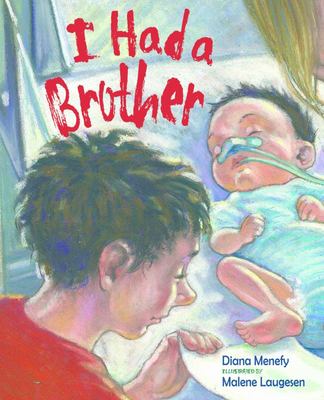 $29.99
NZD
Category: Emotions and Feelings
A small boy watches the strange events that unfold with the birth of his baby brother, who is born with a heart defect. Through his eyes we see the tragedy unfold. This book deals with death of a baby sibling for young children from the point of view of the child.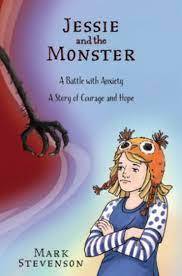 $20.00
NZD
Category: Emotions and Feelings
Jessie had a safe and secure life, but out of the blue her world was ravaged by the most ominous of creatures, Wisper. With his horde of followers, he finds a way out of The Badlands and invades her world. Jessie's anxiety is overwhelming, but help comes in unexpected ways from the strangest of people. ...Show more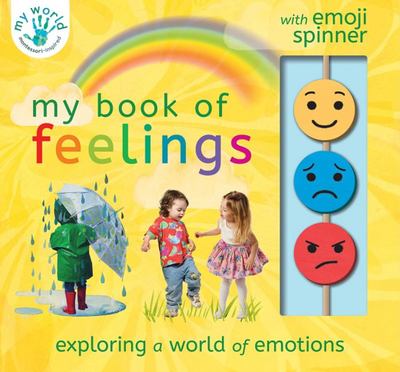 $22.99
NZD
Category: Emotions and Feelings | Series: My World
Does playing in the snow make you happy? Maybe you worry about visiting the dentist? Use the colourful emoji spinner and mirror to put a face to your feelings! This interactive book helps you to navigate the world of emotions with your child. Explore a range of interesting and emotive topics together a nd delve into what feelings really mean. ...Show more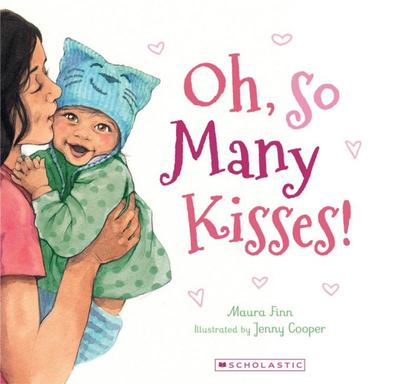 $19.99
NZD
Category: Emotions and Feelings
A shy kiss, a bold kiss. A warm kiss, and a cold kiss... There are oh, so many kisses! Can you catch them all?