$19.99
NZD
Category: Emotions and Feelings
We all have lots of feelings, it's OK to let them show.They all live in our heartas our very own rainbow. What does your body do when you're sad or angry? How do you show someone you are proud? For children, experiencing new emotions and understanding them are two vastly different things, but poet Jes sica Urlichs and illustrator Rebekah Ballagh have created an accessible and wonderous rhyming picture book about the rainbow of feelings that live in our heart that helps little ones to express their feelings. Also a qualified counsellor, Rebekah has provided notes for parents and teachers at the back of the book to help caregivers start conversations around understanding, identifying and navigating emotions. ...Show more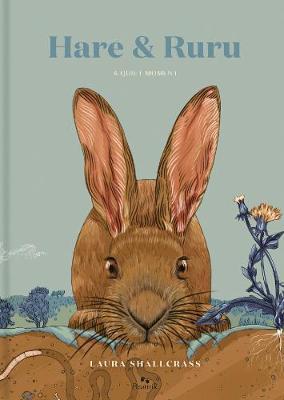 $29.99
NZD
Category: NZ Picture Books
This is the story of Hare, who struggles with an un-named mental malady self described as 'noise'. Noise could be runaway thoughts, voices in Hare's head, or loud feelings and general anxiety. Hare goes on a journey to try and find a solution. Just when Hare thinks there's no hope a friend, Ruru, flies calmly down and gives a suggestion. Hare ultimately feels better after doing three things: * Talking to someone * Focusing on breathing * Connecting to nature This gentle story is for anybody who suffers from noises, anxiety or loud feelings.                      ...Show more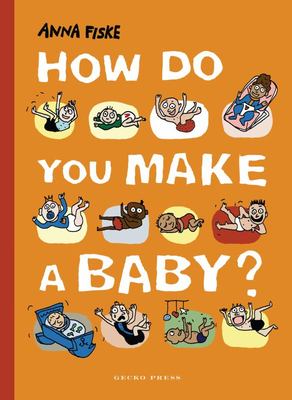 $32.99
NZD
Category: Puberty and Sex Education
In How Do You Make a Baby? Anna Fiske answers the questions all children are curious about: How does a baby get into the mother's stomach? Who can make a baby, and how is it actually done? With comic illustrations and a playful tone, this is a funny and factual book about an eternally relevant topic, gi ving parents and children a starting point for discussion. Informational, funny and warm. ...Show more
$19.99
NZD
Category: Emotions and Feelings
With 400,000 copies sold, this accessible, bestselling picture book phenomenon about the unbreakable connections between loved ones has healed a generation of readers--children and adults alike--and has been updated with new illustrations and an afterword from the author. Now available in paperback for the first time.Parents, educators, therapists, and social workers alike have declared The Invisible String the perfect tool for coping with all kinds of separation anxiety, loss, and grief. In this relatable and reassuring contemporary classic, a mother tells her two children that they're all connected by an invisible string. "That's impossible " the children insist, but still they want to know more: "What kind of string?" The answer is the simple truth that binds us all: An Invisible String made of love. Even though you can't see it with your eyes, you can feel it deep in your heart, and know that you are always connected to the ones you love. Does everybody have an Invisible String? How far does it reach? Does it ever go away? This heartwarming picture book for all ages explores questions about the intangible yet unbreakable connections between us, and opens up deeper conversations about love. Recommended and adopted by parenting blogs, bereavement support groups, hospice centers, foster care and social service agencies, military library services, church groups, and educators, The Invisible String offers a very simple approach to overcoming loneliness, separation, or loss with an imaginative twist that children easily understand and embrace, and delivers a particularly compelling message in today's uncertain times. This special paperback edition includes includes vibrant new illustrations and an introduction from the author. "This book is a beautiful way to begin to try, as parents, to instill in children the impenetrable power of the heart, the energy of love, and the flow that can be felt from the grace in every moment." --Tony Robbins ...Show more
$19.99
NZD
Category: Emotions and Feelings
Come along on a journey with Aroha, as she wards off nervousness, fear, worrying thoughts and apprehension with simple yet effective tools that everyone can use.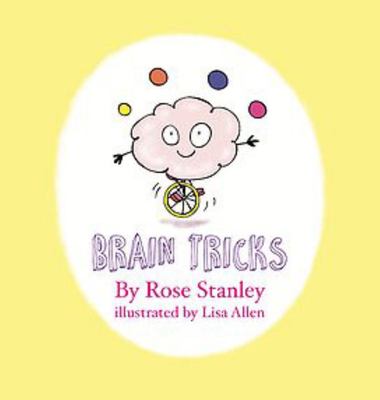 $20.00
NZD
Category: Emotions and Feelings
Cheeky Dragon Collaborations is a partnership between author Rose Stanley and illustrator Lisa Allen. Together they have come up with Brain Tricks - A light and quirky book about a not-so-light subject: emotional pain and what we can do with it.  It encourages children to learn about and manage pain di fferently when they understand how incredible their brains are at adapting to new experiences. ...Show more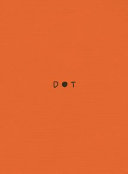 Dot
by Kieran E. Scott
$26.00
NZD
Category: Emotions and Feelings
Are you feeling a little bit (or a lottle bit) anxious?Meet DOT, who's here to help. In this beautiful little hand-drawn book, DOT offers a practical way to comfort and calm anyone anxious, stressed or overwhelmed. For anyone (big or small) who wants to take a moment and some nice, deep breaths.
$17.99
NZD
Category: Milestones and Issues
The perfect story to remind children about the importance of kindness. 3, 2, 1, go! Ned the hamster has been in training for the Great Garden Hamster Race but when race day arrives, the route is cluttered with critters in need of help. Will he realise that a few small acts of kindness are more importa nt than winning at any cost? This positive picture book from author/illustrator Kim Hillyard will inspire all readers big and small to look up and offer help to those who might need it.   Also available from Kim Hillyard: Mabel and the Mountain ...Show more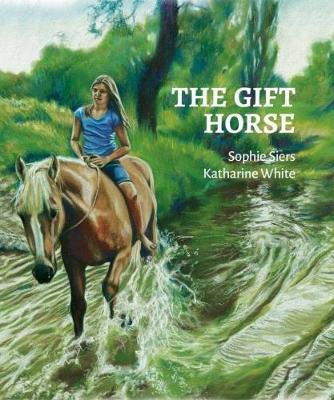 $19.99
NZD
Category: NZ Picture Books
Since her mum died, Olivia hasn't felt right. Sometimes she can't breathe properly and she feels funny inside. When she is out on the farm with her dad and brother or tucked up under her blankets things don't seem so bad, but everywhere else she feels like she doesn't fit in. When Dad brings home a hors e that's been through its own trauma, together Olivia and Amigo grow to trust each other and forge a path through their own grief and anger. ...Show more
$19.99
NZD
Category: Death and Grieving
A beautiful and heartfelt picture book to help children celebrate the memories left behind when a loved one dies. Fox has lived a long and happy life in the forest. One day, he lies down in his favourite clearing, takes a deep breath, and falls asleep for ever. Before long, Fox's friends begin to gath er in the clearing. One by one, they tell stories of the special moments that they shared with Fox. And, as they share their memories, a tree begins to grow, becoming bigger and stronger, sheltering and protecting all the animals in the forest, just as Fox did when he was alive. This uplifting, lyrical story about the loss of a loved one is perfect for sharing and will bring comfort to both children and parents. ...Show more
$12.99
NZD
Category: New Baby and Families | Series: Big Steps
The Big Steps series is designed to help little ones cope with everyday experiences in their little lives. In We're Having a Baby, Nancy is going to be a big sister. Her family help her prepare for the new baby. See Grandma and Grandpa come to look after her when Mummy and Daddy go to hospital, then wat ch as she welcomes her new brother home in this sweet and very practical novelty book with flaps and mechanisms. Each page has really helpful tips for parents and carers that are endorsed by leading Early Years Consultant, Dr Amanda Gummer. With delightful illustrations from Marion Cocklico, We're Having a Baby is the perfect story book to share and reassure every little person about to have a sibling.Discover more tips for big steps with I'm Starting Nursery, I'm Not Sleepy and No More Nappies ...Show more
$19.99
NZD
Category: Emotions and Feelings
Nau mai, hoake tatou ko Aroha, i a ia e kaupare ana i te taiatea, i te mataku, i te maharahara, me te anipa, ki ana tukanga mama ka taea e te katoa. Na te ringatuhi rongonui no Aotearoa, na Craig Phillips, nana nga pukapuka o The Adventures of Jack Scratch me Giants, Trolls, Witches, Beasts (te toa i te Tohu Whakaahua o Russell Clark ki te New Zealand Book Awards 2018). "He huia kaimanawa tenei pukapuka, he tino rauemi hoki, hei awhina i nga tamariki, me nga whanau katoa. Ka titia enei korero ki te ngakau'. - Stacey Morrison Bestselling Aroha's Way has been translated into Te Reo Māori by the amazingly talented Dr Karena Kelly.  It isn't a straight translation but is in keeping with the deeper meaning of the book and using the stunning depth of the Māori language.  This is for reo speakers and does not include any English. ...Show more