$29.99
NZD
Category: Poetry
A wonderfully alliterative poem describing the joyous run from home to the beach, with all the sights, sounds and smells that capture the moment and award-winning illustrator Jenny Cooper's interpretation.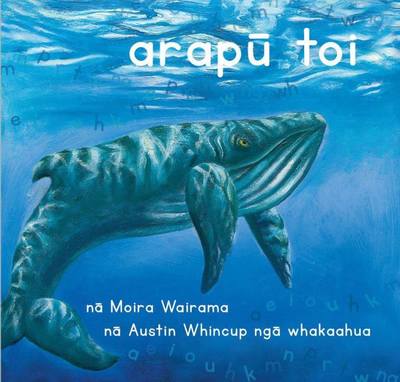 $30.00
NZD
Category: Te Reo
Arapū Toi combines short, easy to understand, poems for all ages with artwork that epitomises the idea that "a picture is worth a thousand words". Gentle rhythmic te reo Māori, with kupu that emphasise ideas of wellness, is used to describe the sights, sounds and feelings of everyday life — like a zip s eizing up on a coat — alongside more poetic images such as the darkness or the night or a whale singing in the depths of the ocean. ...Show more
$26.99
NZD
Category: Poetry, Plays and Nursery Rhymes
In difficult times, what children really need is hope. And in that spirit, bestselling author Katherine Rundell emailed some of the children's writers and artists whose work she loved most:'I asked them to write something very short, fiction or non-fiction, or draw something that would make the children reading it feel like possibility-ists: something that would make them laugh or wonder or snort or smile. The response was magnificent, which shouldn't have surprised me, because children's writers and illustrators are professional hunters of hope... I hope that the imagination can be a place of shelter for children and that The Book of Hopes might be useful in that, even if only a little.'This collection, packed with short stories, poems and pictures from the very best children's authors and illustrators, aims to provide just that. Within its pages you'll find animal friends from insects to elephants, high-flying grandmas, a homesick sprite, the tooth fairy, and even extra-terrestrial life.There are 133 contributions from authors and illustrators, including Anthony Horowitz, Axel Scheffler, Catherine Johnson, Jacqueline Wilson, Katherine Rundell, Lauren Child, Michael Morpurgo and Onjali Q. Raúf. A donation from the sale of each book will go to NHS Charities Together, in gratitude for the incredible efforts of all those who worked in hospitals over the quarantine period.'An anthology on the theme of hope... it includes a rich range of images, poetry, stories and non-fiction' Stories to charm on endless days, The Sunday Times ...Show more
$37.99
NZD
Category: Nursery Rhymes
A wonderfully illustrated and sumptuous collection of nursery rhymes for all ages, including many favorite rhymes as well as some that will be a delightful discovery. Originally published as The Cat and the Fiddle in 2011, this edition includes a new introduction by Jackie Morris--a spirited defense of the nursery rhyme, which she fears is in danger of being forgotten in a digital world. The beautiful and detailed watercolor paintings combine with more than 40 rhymes to make this a unique treasury and lifetime possession for children and adults of all ages. ...Show more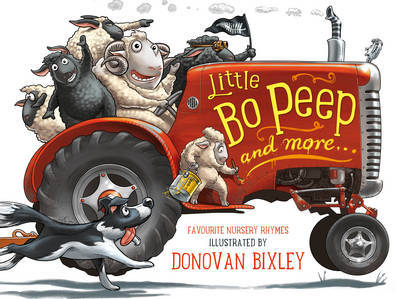 $19.99
NZD
Category: NZ Picture Books
Hop on board for a hay ride of fun, with four favourite sheepish nursery rhymes.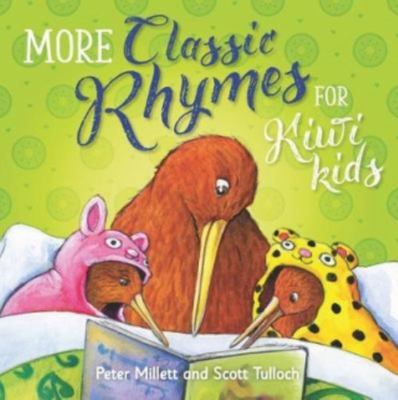 $19.99
NZD
Category: Nursery Rhymes
"Old King Cole scored a mighty fine goal... And a merry old soul was he... " Roll up! Roll up! It's time for more riotous rhyming fun as Mother Goose gets the classic Kiwi-ised treatment by Peter Millett and Scott Tulloch. Laugh yourself silly as Itsy Bitsy Spider climbs up the dunny spout; the eels in the tub go round and round; and Little Miss Moppet (as cute as a poppet) has her yummy kai nicked by cheeky seagulls. More Classic Rhymes for Kiwi Kids is more fun than a camper-van full of kea, or a hat full of huhu on Old MacDonald's farm! ...Show more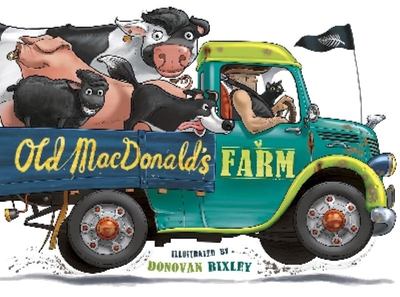 $19.99
NZD
Category: NZ Picture Books
Old Macdonald had a farm - e-i-e-i-o ..." Everyone knows the song. But now the farm and animals are in New Zealand and old Macdonald has a Swanndri and gumboots. Donovan Bixley's illustrations depict the beautiful New Zealand landscape - with farm animals! But what are those crazy animals up to? For pre -schoolers. ...Show more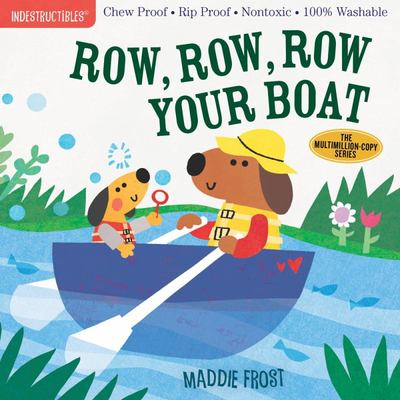 $14.99
NZD
Category: Nursery Rhymes | Series: Indestructibles
Sing a nursery rhyme with a book that's Indestructible Indestructibles is the trusted series for easing little ones into story time. Beloved by babies and their parents, Indestructibles are built for the way babies "read" (i.e. with their hands and mouths) and are: Rip Proof--made of ultra-durable t ight-woven material Waterproof--can be chewed on, drooled on, and washed Emergent Literacy Tool--bright pictures and few or no words encourage dialogic reading Portable--lightweight books can go anywhere, perfect for the diaper bag and for travel Safe for Baby--meets ASTM safety standards Row, Row, Row Your Boat celebrates the sweetness of father-child relationships--and introduces baby to a favorite song and the concepts of rhythm and rhyme. ...Show more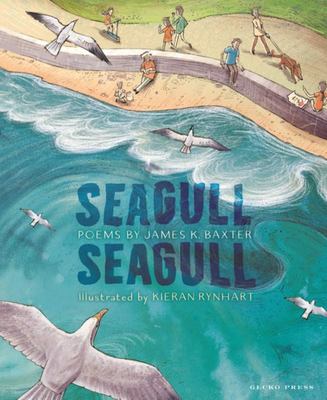 $29.99
NZD
Category: Poetry
A new gift edition of James K Baxter's classic poems for children, illustrated by Kieran Rynhart. The poems in Seagull Seagull are light and easy read-alouds for classrooms or with toddlers-on-the-couch. James K Baxter wrote these poems when he was teaching in Lower Hutt in the 1950s. Successful in the classroom, they have been regularly reprinted in anthologies and collections and remain popular for their accessible rhythms, humour, and quintessentially New Zealand settings. This new gift edition of Baxter's poems is illustrated by Kieran Rynhart in dramatic spreads and beautifully drawn details. ...Show more
$34.99
NZD
Category: Poetry
A stunning gift book featuring 130 poems about wanderlust, freedom and escape written by women. With poems from classic, well loved poets as well as innovative and bold modern voices, She Will Soar is a stunning collection and an essential addition to any bookshelf. From the ancient world right up to th e present day, it includes poems on wanderlust, travel, daydreams, flights of fancy, escaping into books, tranquillity, courage, hope and resilience. From frustrated housewives to passionate activists, from servants and suffragettes to some of today's most gifted writers, here is a bold choir of voices demanding independence and celebrating their hard-won power. Immerse yourself in poems by Carol Ann Duffy, Christina Rossetti, Stevie Smith, Sarah Crossan, Emily Dickinson, Salena Godden, Mary Jean Chan, Charly Cox, Nikita Gill, Fiona Benson, Hollie McNish and Grace Nichols to name but a few ...Show more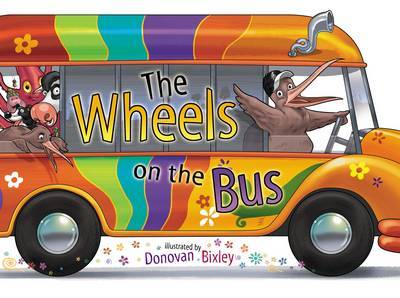 $19.99
NZD
Category: NZ Picture Books
"The wheels on the bus go round and round ..." Everyone knows the song. But now the bus is going around beautiful New Zealand and its passengers you just might know: kiwi, penguin, tuatara, fantail and many more. Come along for the ride!
$14.99
NZD
Category: Nursery Rhymes | Series: Indestructibles
Sing a nursery rhyme with a book that's Indestructible Indestructibles is the trusted series for easing little ones into story time. Beloved by babies and their parents, Indestructibles are built for the way babies "read" (i.e., with their hands and mouths) and are: Rip Proof--made of ultra-durable t ight-woven material Waterproof--can be chewed on, drooled on, and washed Emergent Literacy Tool--bright pictures and few or no words encourage dialogic reading Portable--lightweight books can go anywhere, perfect for the diaper bag and for travel Safe for Baby--meets ASTM safety standards Twinkle, Twinkle, Little Star is a soothing bedtime readaloud, introducing baby to a favorite song and the concepts of rhythm and rhyme. ...Show more