$21.99
NZD
Category: Teen Fiction
An ambitious and magnetic novel from the New York Times bestselling Neal Shusterman, about a teenage American football player forced into a series of parallel lives. As a star player on his high school American football team, Ash is used to taking some hard hits. But that one run in his last game must have knocked him a little loose, because suddenly his life doesn't look quite the way he remembers it. As Ash bounces into worlds that are almost-but-not-really his own, he starts to question everything, including his own perceptions and place in his own reality. But can he even work out how to get back there? ...Show more
$21.99
NZD
Category: Teen Fiction
From the international phenomenon Angie Thomas comes a hard-hitting return to Garden Heights with the story of Maverick Carter, Starr's father, set seventeen years before the events of the award-winning The Hate U Give. The son of a drug king, seventeen-year-old Maverick Carter is negotiating life in G arden Heights as he balances school, slinging dope, and working two jobs while his dad is in prison. He's got it all under control – until, that is, Mav finds out he's a father. Suddenly he has a baby, Seven, who depends on him for everything. Loyalty, revenge and responsibility threaten to tear Mav apart, especially after the brutal murder of a loved one. So when Mav is offered the chance to go straight, it's an opportunity – in a world where he's expected to amount to nothing – to prove he's different and figure out for himself what it really means to be a man. ...Show more
$17.99
NZD
Category: Teen Fiction
"Wholly original and captivating." - Brigid Kemmerer, New York Times bestselling author of A Curse So Dark and Lonely Girls team up to overthrow the kingdom in this unique and powerful retelling of Cinderella from a stunning new voice that's perfect for fans of A Curse So Dark and Lonely. It's 200 years after Cinderella found her prince, but the fairy tale is over. Teen girls are now required to appear at the Annual Ball, where the men of the kingdom select wives based on a girl's display of finery. If a suitable match is not found, the girls not chosen are never heard from again. Sixteen-year-old Sophia would much rather marry Erin, her childhood best friend, than parade in front of suitors. At the ball, Sophia makes the desperate decision to flee, and finds herself hiding in Cinderella's mausoleum. There, she meets Constance, the last known descendant of Cinderella and her step sisters. Together they vow to bring down the king once and for all--and in the process, they learn that there's more to Cinderella's story than they ever knew . . . This fresh take on a classic story will make readers question the tales they've been told, and root for girls to break down the constructs of the world around them. ...Show more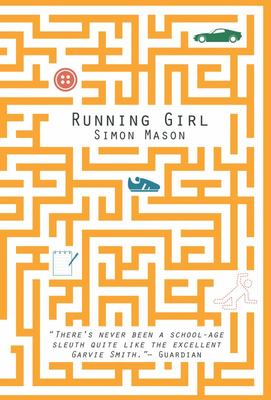 $26.99
NZD
Category: Teen Fiction | Series: Running Girl
Meet Garvie Smith - charming, brilliant and completely bone idle. If anything can get his attention, it might just be a murder. What sort of girl was gorgeous Chloe Dow? Not the sort to disappear without a trace. What sort of policeman is workaholic Detective Inspector Raminder Singh? Not the sort to ru sh his first murder investigation. What sort of boy is Garvie Smith? Don't ask. At least, don't ask his mother. When Chloe's body is pulled from Pike Pond, the hunt is on for her killer and DI Singh has a chance to prove his worth. He doesn't need any 'assistance' from notorious slacker Garvie Smith, the boy with the highest IQ ever recorded at Marsh Academy, and the lowest ever grades. Or does he? ...Show more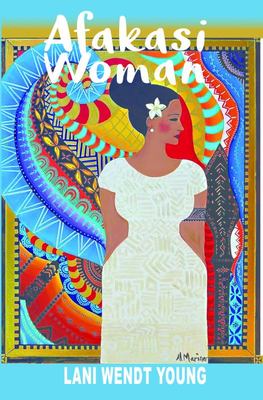 $28.99
NZD
Category: NZ Teen Fiction
A collection of 24 short stories; the joys and tribulations of being a woman in Samoa and the struggles brought to an island nation by climate change.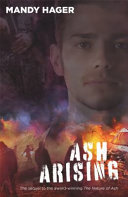 $11.99
NZD
$19.99
(40% off)
Category: NZ Teen Fiction | Series: Ash
The gripping sequel to the prize-winning thriller The Nature of Ash. Ash McCarthy thought he had done enough by broadcasting his story to the world, exposing the corruption and lies of Prime Minister Chandler and his cronies. With his small band of friends and family on a remote campsite in the backcoun try, he awaits the international community to answer his call for action. But the public response is not what he had hoped for and the fallout from his revelations will lead him and his companions into even more danger. Can Ash withstand the new challenges that confront him? And what of Mikey - can he survive in this increasingly merciless world? Chilling and page-turning, this compelling novel crackles with political intrigue, fast-paced action, unexpected twists and lots of heart.  ...Show more
$22.99
NZD
Category: Teen Fiction | Series: The Aurora Cycle
From the New York Times and internationally bestselling authors of The Illuminae Files comes a new science fiction epic . . . The year is 2380, and the graduating cadets of Aurora Academy are being assigned their first missions. Star pupil Tyler Jones is ready to recruit the squad of his dreams, but hi s own boneheaded heroism sees him stuck with the dregs nobody else in the Academy would touch . . . A cocky diplomat with a black belt in sarcasm A sociopath scientist with a fondness for shooting her bunkmates A smart-ass tech-whiz with the galaxy's biggest chip on his shoulder An alien warrior with anger management issues A tomboy pilot who's totally not into him, in case you were wondering. And Ty's squad isn't even his biggest problem--that'd be Aurora Jie-Lin O'Malley, the girl he's just rescued from interdimensional space. Trapped in cryo-sleep for two centuries, Auri is a girl out of time and out of her depth. But she could be the catalyst that starts a war millions of years in the making, and Tyler's squad of losers, discipline-cases and misfits might just be the last hope for the entire galaxy. NOBODY PANIC. ...Show more
$24.00
NZD
Category: Teen Fiction
Iris Hollow and her two older sisters are unquestionably strange. Ever since they disappeared on a suburban street in Scotland as children only to return a month a later with no memory of what happened to them, odd, eerie occurrences seem to follow in their wake. And they're changing. First, their dark hair turned white. Then, their blue eyes slowly turned black. They have insatiable appetites yet never gain weight. People find them disturbingly intoxicating, unbearably beautiful and inexplicably dangerous. But now, ten years later, seventeen-year-old Iris Hollow is doing all she can to fit in and graduate high school on time - something her two famously glamorous globe-trotting older sisters, Grey and Vivi, never managed to do. But when Grey goes missing without a trace, leaving behind bizarre clues as to what might have happened, Iris and Vivi are left to trace her last few days. They aren't the only ones looking for her though. As they brush against the supernatural they realise that the story they've been told about their past is unravelling and the world that returned them seemingly unharmed ten years ago, might just be calling them home.   ...Show more
$24.99
NZD
Category: Teen Fiction | Series: Miss Peregrine
Read the #1 New York Times best-selling series before it continues in A Map of Days. Bonus features - Q&A with author Ransom Riggs - Eight pages of color stills from the film - Sneak preview of Hollow City, the next novel in the series A mysterious island. An abandoned orphanage. A strange collectio n of peculiar photographs. It all waits to be discovered in Miss Peregrine's Home for Peculiar Children, an unforgettable novel that mixes fiction and photography in a thrilling reading experience. As our story opens, a horrific family tragedy sets sixteen year-old Jacob journeying to a remote island off the coast of Wales, where he discovers the crumbling ruins of Miss Peregrine's Home for Peculiar Children. As Jacob explores its decaying bedrooms and hallways, it becomes clear that Miss Peregrine's children were more than just peculiar. They may have been dangerous. They may have been quarantined on a deserted island for good reason. And somehow--impossible though it seems--they may still be alive. ...Show more
$29.99
NZD
Category: Teen Fiction | Series: Hunger Games
Ambition will fuel him. Competition will drive him. But power has its price. It is the morning of the reaping that will kick off the tenth annual Hunger Games. In the Capitol, 18-year-old Coriolanus Snow is preparing for his one shot at glory as a mentor in the Games. The once-mighty house of Snow has f allen on hard times, its fate hanging on the slender chance that Coriolanus will be able to outcharm, outwit and outmaneuver his fellow students to mentor the winning tribute. The odds are against him. He's been given the humiliating assignment of mentoring the female tribute from District 12, the lowest of the low. Their fates are now completely intertwined — every choice Coriolanus makes could lead to favour or failure, triumph or ruin. Inside the arena, it will be a fight to the death. Outside the arena, Coriolanus starts to feel for his doomed tribute... and must weigh his need to follow the rules against his desire to survive no matter what it takes. THE BALLAD OF SONGBIRDS AND SNAKES revisits the world of Panem sixty-four years before the events of The Hunger Games, starting on the morning of the reaping of the Tenth Hunger Games. On returning to the world of The Hunger Games, Suzanne Collins said, "With this book, I wanted to explore the state of nature, who we are, and what we perceive is required for our survival. The reconstruction period ten years after the war, commonly referred to as the Dark Days - as the country of Panem struggles back to its feet - provides fertile ground for characters to grapple with these questions and thereby define their views of humanity." ...Show more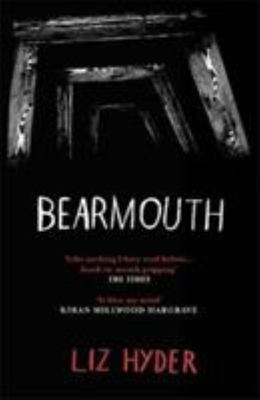 $18.99
NZD
Category: Teen Fiction
The paperback edition of the acclaimed, fiercely original YA debut about justice, independence and resisting oppression.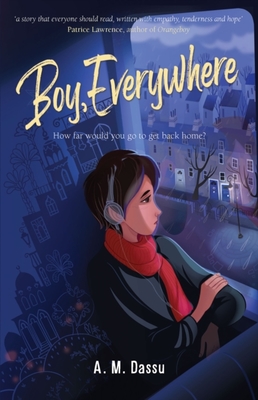 $21.99
NZD
Category: Teen Fiction
What turns citizens into refugees and then immigrants? In this powerful middle-grade debut, Sami and his family embark on a harrowing journey to save themselves from the Syrian civil war. Sami loves his life in Damascus, Syria. He hangs out with his best friend playing video games; he's trying out for t he football team; he adores his family and gets annoyed by them in equal measure. But his comfortable life gets sidetracked abruptly after a bombing in a nearby shopping mall. Knowing that the violence will only get worse, Sami's parents decide they must flee their home for the safety of the UK. Boy, Everywhere chronicles their harrowing journey and struggle to settle in a new land. Forced to sell all their belongings and leave their friends and beloved grandmother behind, Sami and his family travel across the Middle East to Turkey, where they end up in a smuggler's den. From there, they cross the treacherous waters of the Mediterranean and manage to fly to England, only to be separated and detained in an immigration prison for the "crime" of seeking asylum. Yet the transition from refugee to immigrant in a new life will be the greatest challenge Sami has ever faced. Based on the experiences of real Syrian refugees, this thoughtful middle-grade novel is the rare book to delve deeply into this years-long crisis. Portions of the proceeds of this book will be used to benefit Syrian refugees in the UK and to set up a grant to support an unpublished refugee or immigrant writer in the US. Sami's story is one of survival, of family and friendship, of bravery and longing ... Sami could be any one of us. ...Show more