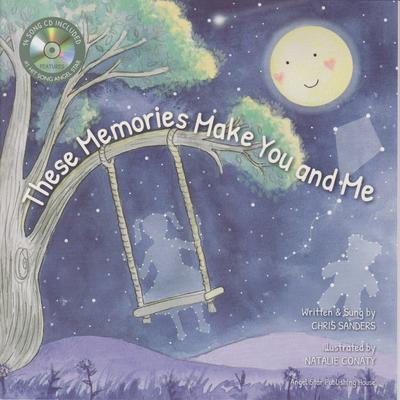 $22.00
NZD
Category: Books with CDs
Beautiful songs and stories that take you on a journey, from the moment you first lock eyes with your new baby to marveling at how quickly they have grown. Cherish every moment. 8 Beautiful songs plus 6 bonus lullaby songs!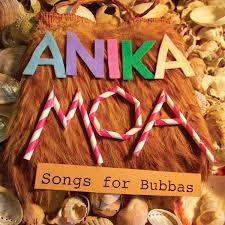 $22.99
NZD
Category: DVDs, CDs and Books with CDs
The cheeky and beautiful songwriter Anika Moa returns with her fifth album full of songs about love, laughter and… animal noises! Recorded and produced with Andre Upston (Stolen Hill, In Swings The Tide and Love In Motion) this album reflects her world of motherhood, inspired by her twin boys. Songs For Bubbas will capture the hearts and imagination of every child in Aotearoa! The album is half Te Reo Maori, half English being educational whilst engaging Moa to continue her Maori language through song. Perfect examples are 'Colours Are Beautiful' and 'Tahi, Rua, Toru, Wha'. The 10 track album includes two covers, the popular and beautiful 'Oma Rapeti' and Anika's own take on 'You Are My Sunshine'. These songs will be enjoyed in every primary school and kindy around the country for years to come. Kids will be wowed! And parents will finally have something to sing along to that's not the Wiggles! Track Listing: Disc 1: Colours Are Beautiful You Are My Sunshine The Nigh Nighs Song Animals In My Room The Adventures of Barry & Taane! Tahi, Rua, Toru, Wha Oma Rapeti Little Bird Go To Sleep Sweet Dreams ...Show more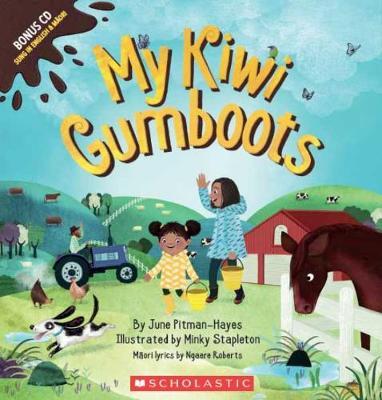 $19.99
NZD
Category: NZ Picture Books
My kiwi gumboots reach up to my knees.They are the colour of Cheddar cheese.They are different from Mum's and Dad's, it's true,but when I grow up, I'll have Red Bands too.Get your gumboots tapping and sing along in English and Maori to this playful new adventure by the creators of Kia Ora, You Can Be A Kiwi too! ...Show more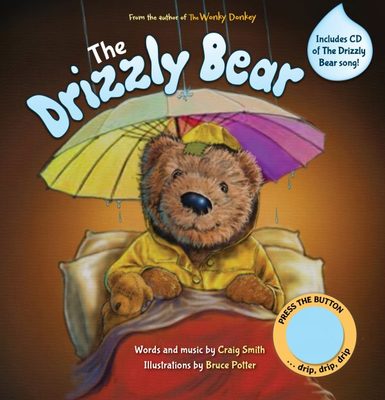 $15.00
NZD
$27.00
(44% off)
Category: Books with CDs
A fun and interactive tale that asks the question "How can a bear fall asleep when there's a hole in the roof and it's raining?" With an underlying message of hope and optimism, Drizzly Bear shows us that with resourcefulness we can stay happy and continue to dream even through the tough times... With w onderful illustrations by Bruce Potter. ...Show more

$19.99
NZD
Category: NZ Picture Books
Kia kaha! Kia kaha! Together, standing strong. We join our hands in friendship, thats how we get along. All around our gentle land, no matter where were from ... we fill the air with laughter and our kia kaha song! Find a friend and sing along to Aotearoa's catchy KIA KAHA song. Featuring June Pitman-H ayes with children's entertainer Pio Terei, singing in English and Maori. ...Show more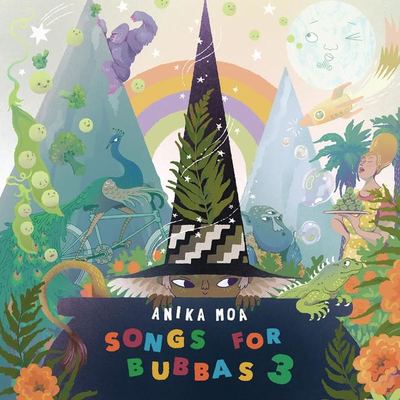 $29.99
NZD
Category: Music CDs
Anika Moa returns with the third instalment of her hugely successful Songs For Bubbas series. Packed full of musical treats for your tamariki, the album features Julia Deans, Anna Coddington and Steph Brown. Track Listing: Disc 1: Ngā Tae O Te Uenuku Mrs Heather Fiddly Widdly Bum's So ng About Veges A Monster In My Room Ngā Rā O Te Wiki Tō Tinana The Witch of Maketu 2 Tūi's Graceful Song I Can See Clearly Now Marigold Purea Nei Te Pō, Te Pō, Te Pō ...Show more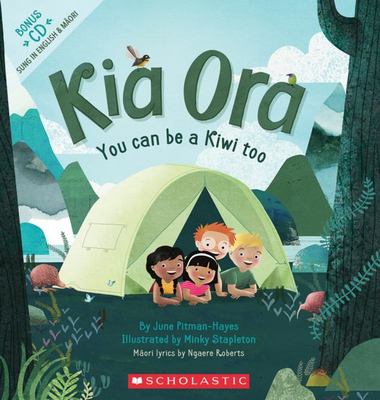 $19.99
NZD
Category: Books with CDs
Kia ora! Join hands with us and explore this country we call Aotearoa. Welcome to the shores of New Zealand, where you can be a Kiwi too! From the creator of Tawhirimatea: A Song for Matariki comes a playful new singalong in English and Maori.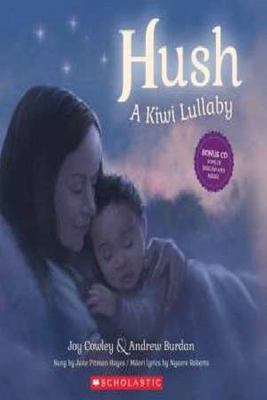 $19.99
NZD
Category: DVDs, CDs and Books with CDs
Regarded by some as the mother of children's publishing in New Zealand, it is fitting that Joy Cowley has penned this warm-hearted Kiwi version of a traditional lullaby, with words in both English and te reo Maori. From sheep to kowhai flowers, and from paua shells to silver ferns, this special picture book will be a treasured addition to any home library. Stunningly illustrated by Andrew Burdan with pictures that could easily grace the walls of any art-lover's home. Māori lyrics by Ngāere Roberts; sung by June Pitman-Hayes. ...Show more
$21.00
NZD
Category: DVDs, CDs and Books with CDs
When Dave loses his favourite toy, Dogger, he is very sad. But when Dogger turns up on a stall at the garden fete, everything seems all right - until someone else buys him before Dave can get the money! Voted the public's favourite CILIP Kate Greenaway Medal winner, this is a tale to which all children and their parents can relate, brought to life by Olivia Colman's heartwarming reading. ...Show more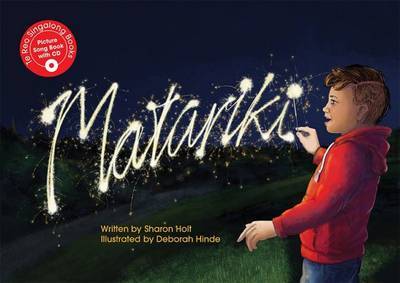 $25.00
NZD
Category: DVDs, CDs and Books with CDs | Series: Te Reo Singalong
The newest book in the popular award winning Te Reo Singalong series follows a family through their Matariki celebrations over the course of a day. The family wakes at dawn to see the Matariki star cluster and the book takes the family as visitors arrive for a traditional Matariki feast. As the evening draws in, the children create their own stars using sparklers. Each Te Reo Singalong book includes a song CD, English translation, guitar chords and extension ideas. This book also includes information about Matariki. ...Show more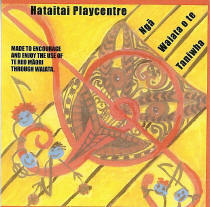 $25.99
NZD
Category: DVDs, CDs and Books with CDs
CD compiled by the Hataitai Playcentre. The songs include; E Toru Nga Mea; Tena Koe; Tena Koutou Means Hello; AEIOU; E Rere Taku Poi; E Papa Waiari; Korero Parirau; To Ringa Ki Roto; Paki Paki; Ma is White; If You're Happy and You Know It; Ra Whanau Koa; Tohora Nui; One Day a Taniwha; A Haka Mana; Pokar ekare Ana; E Moe Pepi; Te Aroha; Ehara I te Mea; Whakaaria Mai. ...Show more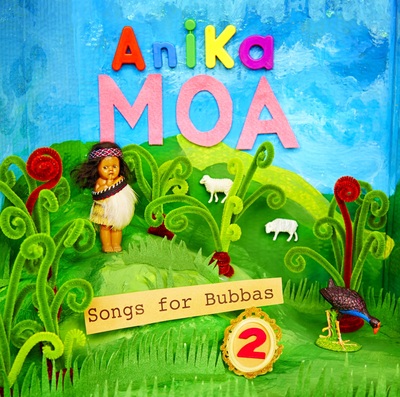 $22.99
NZD
Category: DVDs, CDs and Books with CDs
Hot on the scuffed up heels of Anika's first children's al­bum, the multi-award winning Songs for Bubbas, comes it's younger, naughtier twin. Full of delight and mystery, Songs for Bubbas 2 promises to cast a spell of wonderment on your preschoolers. Anika's muses/focus group are her own childre n and with a new arrival between albums, the songbird and crazy storyteller has three mischievous tamarikifor inspiration.  Songs for Bubbas 2 is joyfully jammed with 12 songs that go will have children dancing with delight yet also keep them quiet in the car. It takes the listener's ima­gination on a journey, from escaping wild animals to being popped in a witches' stew – ewww! Along the way they will meet a naughty martial arts obsessed rat who likes to Chop! Chop! And a Taniwha who is one loveable rogue.The album helps teach Te Reo too. There's a cover of classic Maori song, 'A Haka Ma' while the beautiful old hymn, 'E TeAriki' will send them off to sleep (with all these dreams in their heads). Such was the demand for a sequel to Songs for Bubbas that Anika was able to raise all the funds needed on PledgeMe thanksto her adoring public. The album was then written in cottages all over Aotearoa and recorded/co-produced by her musical soul mate, Andre Upston. Yes, Anika is as magical a force as ever as she glides with ease between her writing roles, parenting and touring. She's pretty cool if you ask me.  "My kids have given these 12 songs their personal stamp of approval. They are my inspiration and continue to help me deliver my upmost bestest me. I'm so happy that I can take them on myjourney as I write about my life from all angles. A huge thank you to everyone who put their money into this album. I know you've been waiting to hear what happens next…" Track Listing: Disc 1: The Witch Of Maketu The Adventures of Barry and Taane 2 Our Dream (For The Parents) My Nanas Farm Taniwha, Taniwha If I Had A Little Girl A Haka Ma Chop ChopHiyaaa! KoWaiTouIngoa Little Bird 2 Soren E TeAriki ...Show more