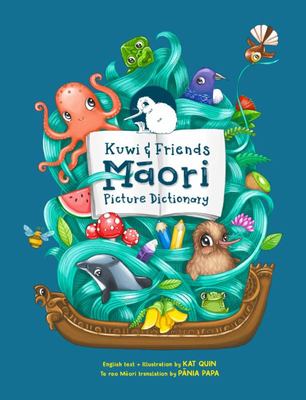 $34.99
NZD
Category: Dictionaries
Beginners Māori Language Picture Dictionary, for the Whole Family. From the #1 bestselling and award-winning author and illustrator of the Kuwi the Kiwi series, Kat Merewether, comes a large scale, stunningly illustrated visual dictionary. Full of over 1000 basic words in te reo Māori and English, perfe ct for every New Zealander.  A fun, easy-to-use resource for those wanting to discover, learn and use everyday words in te reo Maori. The illustrations are designed to help with comprehension, particularly for younger learners. Visual cues can assist with retention of language, to recall spoken and written words.  68 fully illustrated pages, in a large format (265 x 366mm), in vibrant full colour, with over 1000 te reo Maori words, translated into English. Embedded with gorgeous Kuwi the kiwi (and friends) illustrations.  Designed for everyday use, in the whanau (family), kura (school) and for all New Zealanders. Ages 0-100+. A portion of each sale goes to charity Kiwis for Kiwi. ...Show more
$32.99
NZD
Category: Hardback Books
If you thought merpeople were strictly imaginary, think again.   Anatomy, evolution, life cycle, magical properties - discover just how much you didn't know about merpeople in this encyclopedic volume. Dive into the life's work of famed merologist Professor Tola in this beautiful, fully-illustrated book . A scientific bestiary with all the pertinent info on these fictional creatures in the style of a nonfiction animal book All gorgeously bound up in an oversized volume that will look great on your bookshelf.   ...Show more
$30.00
NZD
Category: Atlases
Our house is on fire - it's time to wake up to the climate crisis facing planet Earth before it's too late. Which countries generate the highest CO2 emissions? Which coastal cities are most vulnerable to rising sea levels? What will the polar ice caps look like in 10 years' time? Which countries have su ccessfully harnessed renewable energy sources? This unique graphic altas tells you everything you need to know about the current climate emergency, and what we can do to turn things around. Packed with facts and figures and more than 30 dynamic maps, Climate Emergency Atlas is clear and easy to understand, making it the perfect reference guide for all young climate activists. ...Show more
$26.99
NZD
Category: Atlases | Series: Lonely Planet Kids
This interactive atlas treats young readers to a hands-on journey around the world. Each page turn brings the continent to life with flaps to lift, detailed illustrations and facts about, people, animals, and fun places to visit.
$19.99
NZD
Category: Reference
"A beautifully illustrated picture book featuring 101 full-colour animal illustrations, each with its very own collective noun - from the 2017 CBCA shortlisted author/illustrator of A-Z of Endangered Animals. A tribe of kiwis? A smack of jellyfish? A wisdom of wombats? Come along an illustrated journey through the animal kingdom with Tasmanian artist Jennifer Cossins. Featuring 101 full-colour animal illustrations, each with its very own collective noun, as well as a brief history of collective nouns, this book will delight children and adults alike."--bookdepository.com. ...Show more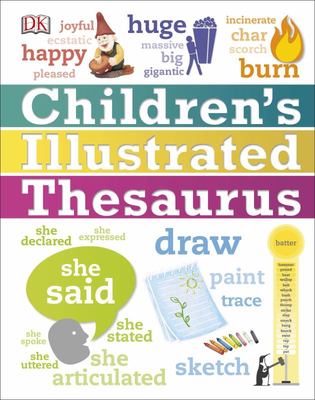 $38.00
NZD
Category: Reference
The ideal reference book for young readers and writers, DK's Children's Illustrated Thesaurus has everything a child needs to develop their vocabulary. Never be lost for words, with synonyms and antonyms for around four thousand entries. Each entry is supported by a definition and example sentence to he lp boost a child's confidence in using and choosing words. Plus, attractive "word features" illustrate a range of synonyms or give additional words a child can use when writing about a subject - from types of accommodation to colour shades and animal families. With its fresh and fun design, the Children's Illustrated Thesaurus will inspire children to build a rich and vibrant vocabulary. ...Show more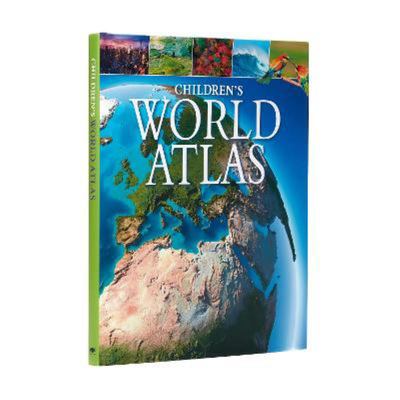 $24.99
NZD
Category: Atlases
This beautifully illustrated atlas is a celebration of our extraordinary, interconnected planet, specially designed for young readers. From Afghanistan to Zimbabwe, children can explore all corners of the world through perfectly rendered, clearly annotated maps.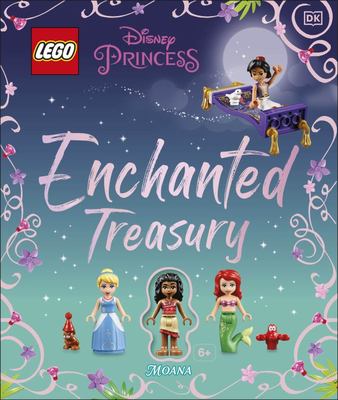 $30.00
NZD
Category: Reference
Meet all your favourite LEGO Disney Princesses and explore their enchanted worlds. Discover Belle's magical friends in the Beast's enchanted castle. Marvel at Jasmine and Aladdin flying on the magic carpet. Join Moana on her Ocean Voyage canoe adventure. Be enchanted by this essential companion to the w orld of LEGO Disney Princess. With LEGO Disney Princess mini-doll! 2020 The LEGO Group. 2020 Disney Enterprises, Inc. ...Show more
$47.99
NZD
Category: Reference
No two pages look alike in this eye-popping children's encyclopedia. Exploring everything from amazing animals to art, this book is packed with fun facts for kids. With its unique visual approach, WOW! shows you a range of topics but presents them with a twist. Mingle with a bunch of snakes... on a ladd er! Meet your mammal relatives in a photo album, or peek into a drawer full of prosthetic eyes to discover the science of genetics. An ice sculpture reveals the science behind states of matter. Architectural marvels are displayed on a house of cards, and the story of space exploration is told through an astronaut's stamp collection. This comprehensive children's book covers technology, Earth, people, nature, history, science, the human body, and much more. With something new to discover on every page, WOW! will consistently entertain and inform. It is the ultimate children's reference book. ...Show more
$34.99
NZD
Category: Reference
Discover how science, nature and history connect in this fast-paced, entertaining and incredibly informative history of the world, from the beginning of time to the present day. How was our universe made from a tiny speck of energy? Where did the first trees, plants, animals and humans come from? What happened to the dinosaurs? What was so miserable about medieval times? How were railroads and electricity invented? What are the perils of global warming? From the Neanderthals to the Wright Brothers, from the Silk Trade to the Industrial Revolution, from dinosaurs to plastic, embark on an entertaining journey across millennia and continents. With photos, illustrations, timelines and maps in every chapter, there is no better way to understand the Earth's entire history than with this captivating book by Christopher Lloyd, author of the bestselling What on Earth Happened. ...Show more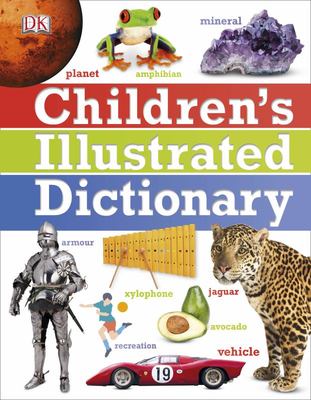 $37.00
NZD
Category: Reference
Packed with thousands of words and definitions, the Children's Illustrated Dictionary is here to help with any child struggling with spellings and meanings. If you're stumbling over spellings or unsure of meanings this dictionary for kids is here to help! Packed with thousands of words and meanings, fro m abacus to X-ray, plus interactive images to help you remember difficult words and strange spellings, the Children's Illustrated Dictionary is the easiest dictionary for you to use. Clear, simple and easy-to-navigate, so you always find the word you're looking for, the Children's Illustrated Dictionary also has fun dictionary games, sections on grammar and a mix of eye-catching illustrations to engage young readers - making this the most fun and comprehensive guide to language. ...Show more
$54.99
NZD
Category: Reference
Change the way you see the world with a groundbreaking visual approach to the wonders of our planet. From Viking raiders and Samurai warriors to robotics and chemical reactions, amazing animals, the human body, the marvels of history, and more are visualized in incredible detail, inside and out, providi ng a mind-blowing introduction to every aspect of human knowledge. You'll find yourself utterly absorbed as complex subjects become clear through engaging explanations, incredible illustrations, phenomenal photographs and jaw-dropping 3D images. This fully updated edition of Knowledge Encyclopediawill continue to fascinate young readers with its microscopic detail and amazing facts on tons of topics. Explore the universe, from the inside of an atom to enormous galaxies, then discover the explosive science behind a fireworks display. Take a look at what makes the human brain so special and find out how our bodies cells make energy. Journey through history from the earliest life forms to our hairiest ancestors and then right up to our world today. ...Show more