$39.99
NZD
Category: Science and Maths
A visual introduction to our planet and society told through the history of our greatest inventions and the technology that has changed the world. In his signature playful style, Peter Goes illustrates the most fascinating technologies, from the first tools to the most specialized IT, from medical brea kthroughs to the creation of YouTube. He includes remarkable scientists and innovators and highlights lesser-known stories. A compelling history of technology from the Stone Age to the present day, from America to the Southern hemisphere and beyond. ...Show more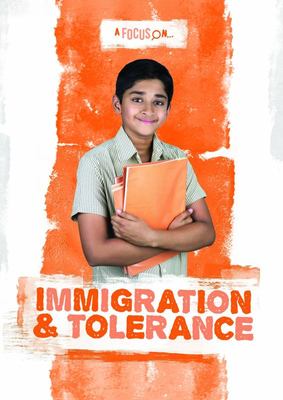 $19.99
NZD
$29.99
(33% off)
Category: History and Pre-History
This series shines an informative and encouraging light on the difficult realities faced in today's world and illuminates healthy ways for children to process and understand them.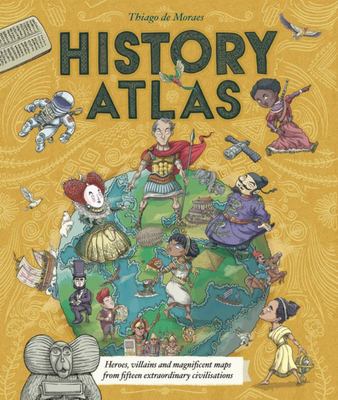 $29.99
NZD
Category: History and Pre-History
Prepare to embark on a global tour through time. You might want to take a map... But this is no ordinary atlas. The maps in History Atlas are rich visual extravaganzas, packed with extraordinary characters from Genghis Khan to Martin Luther King. Travel from Ancient Egypt and Rome to Ethiopia, Russia an d China, and discover how fifteen extraordinary civilisations saw their world. Packed with quirky facts, astonishing characters, humorous details and compelling stories, this is history at its most entertaining. ...Show more
$47.99
NZD
Category: History and Pre-History
Transform your view of history with this groundbreaking visual encyclopedia of the events of the past. From the disciplined armies of ancient Rome and the lives of ferocious samurai warriors to World War II and the rise of modern robotics, historical events are visualized in incredible detail, providing a fascinating introduction to the world through time. You'll find yourself transported into the past through engaging explanations, incredible illustrations, phenomenal photographs, and jaw-dropping computer-generated images. This new book in the Knowledge Encyclopedia series will inspire young readers with its vivid depictions of history and its comprehensive and authoritative information on a huge range of topics. Highly detailed CGI images bring subjects to life, allowing readers to peer inside ancient buildings, marvel at elaborate outfits, and become transported into the battles of history. Journey through history from our earliest ancestors right up to the world we live in today. ...Show more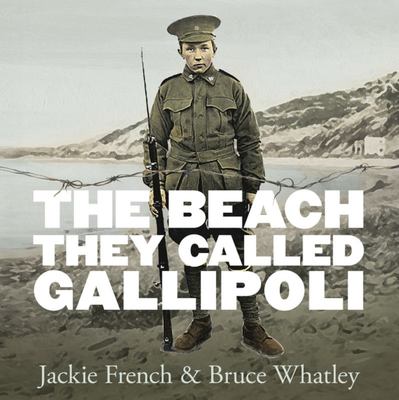 $19.99
NZD
Category: History and Pre-History
An extraordinary exploration of Gallipoli created by the incredible Jackie French and Bruce Whatley Many books have been written about the battles of Gallipoli; the men who went to war and what they faced, the letters, and the tears of those left behind. But this is a book about Gallipoli, the place, an d what happened on Gallipoli Beach from April - December 1915. With beautiful and painterly illustrations by Bruce Whatley this is a book that explores the beach where the battles took place. In focusing on the actual place of war, the book will also examine many other aspects of WW1, from the soldiers and the conditions they fought in, to the civilians at home. This is more than a book about ANZACS; this is a book about and for all of the nationalities who fought at that cove, not matter what side they were on. Ages: 7-12 ...Show more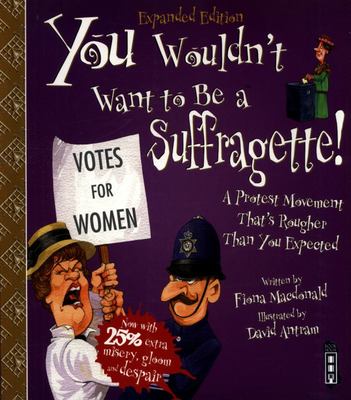 $24.00
NZD
Category: History and Pre-History | Series: You Wouldn't Want to Be... Ser.
The spread of female suffrage is one of the success stories of the 20th century, but it was not achieved without a great deal of hardship. Eyewitnesses tell the story from both sides of the Atlantic, and we learn that even today there is still some way to go. The humorous cartoon-style illustrations and the narrative approach encourage readers to get emotionally involved with the characters, aiding their understanding of what life would have been like as a Suffragette. Informative captions, a complete glossary and an index make this title an ideal introduction to the conventions of non-fiction texts for young readers. ...Show more
$37.99
NZD
Category: History and Pre-History
Ever wondered how we got from nothing to something? Or thought about how we can weigh the earth? Or wanted to reach the edge of the universe? Uncover the mysteries of time, space and life on earth in this extraordinary book - a journey from the centre of the planet to the dawn of the dinosaurs, and eve rything in between. And discover our own incredible journey, from single cell to civilisation, including the brilliant (and sometimes very bizarre) scientists who helped us find out the how and why. ...Show more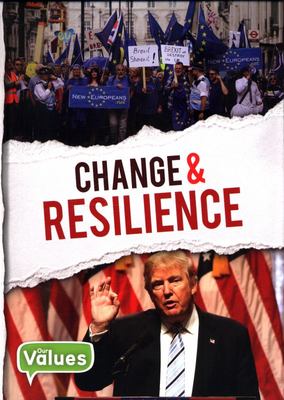 $19.99
NZD
$29.99
(33% off)
Category: History and Pre-History
This important series helps young people gain an understanding of values as they increase in complexity beyond their own personal experiences. By learning to appreciate the diversity of cultures and faiths of the people around them, they will discover what it means to be part of a society. A person will experience many changes-good and bad-throughout their lifetime. Resilience is the ability to cope with these changes, challenges, and setbacks. Skills and qualities that help build resilience are confidence, optimism, taking responsibility, and grit. Resilience will not only help you adapt to new situations and overcome challenges, it will allow you to learn from them and grow more resilient in the future. Book jacket. ...Show more
$18.99
NZD
Category: NZ History
Together, they have taken on the greatest march ever made and come very near to great success; never giving up, and never giving up on each other. This is the story of Robert Falcon Scott's Terra Nova expedition to Antarctica and the memorable characters, who with a band of shaggy ponies and savage dogs , follow a man they trust into the unknown. Battling storms at sea, impenetrable pack ice, maneating whales, crevasses, blizzards, bad food, extreme temperatures, and equal measures of hunger, agony and snow blindness, the team pushes on against all odds. But will the weather hold? Will their rations be adequate? How will they know when they get there? And who invited the Norwegians? Into the White will leave you on the edge of your seat, hoping against hope that Scott and his men might survive their Antarctic ordeal to tell the tale. ...Show more
$48.00
NZD
Category: History and Pre-History
The first volume of the graphic adaptation of Yuval Noah Harari's global phenomenon and smash Sunday Times #1 bestseller, with gorgeous full-colour illustrations and a beautiful package - the perfect gift for the curious beings in your life.One hundred thousand years ago, at least six different species of humans inhabited Earth. Yet today there is only one-homo sapiens. What happened to the others? And what may happen to us?In this first volume of the full-colour illustrated adaptation of his groundbreaking book, renowned historian Yuval Harari tells the story of humankind's creation and evolution, exploring the ways in which biology and history have defined us and enhanced our understanding of what it means to be "human". From examining the role evolving humans have played in the global ecosystem to charting the rise of empires, Sapiens challenges us to reconsider accepted beliefs, connect past developments with contemporary concerns, and view specific events within the context of larger ideas. Featuring 256 pages of full-colour illustrations and easy-to-understand text covering the first part of the full-length original edition, this adaptation of the mind-expanding book furthers the ongoing conversation as it introduces Harari's ideas to a wider new readership. ...Show more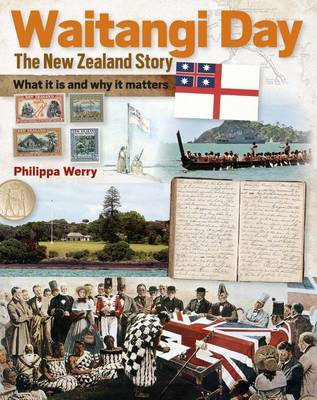 $24.99
NZD
Category: History and Pre-History
Aimed at younger readers but providing an excellent resource for the whole family, this new book looks at the rich history behind Waitangi Day, universally recognised as New Zealand's national day. It reviews the historic events behind the signing of the Treaty of Waitangi in 1840 and charts the celebr ations, tensions and protests witnessed in the years that followed, concluding with a summary of the Waitangi Day events held around the country on 6th February today. All aspects of the story are covered, from the first interactions in Northland with Maori, sealers, whalers and missionaries, to the gifting of the treaty grounds by Lord and Lady Bledisloe, the impact of the New Zealand Wars and two World Wars, royal visits, the rise of Maori activism and claims for sovereignty. Historic and colour photographs portray the numerous historic sites in and around the Bay of Islands which have relevance to the Waitangi story, and record the politics of change that led to formal recognition of The Waitangi Day Act in 1976. An engaging informative text gives children a very well balanced view of the significance and background to New Zealand's celebration of Waitangi Day.       Author Biography: Philippa Werry is a librarian and children's writer whose non-fiction, poetry, stories and plays have been widely published. Her work has appeared in the School Journal and other educational publications, and some stories have been broadcast on National Radio. Several of her books are listed as Storylines Notable Books and Anzac Day published by New Holland was shortlisted for both the NZ Post Children's Book Awards and LIANZA Children's Book Awards in 2014. She is the author of Best Mates, illustrated by Bob Kerr and also published by New Holland. ...Show more