$18.99
NZD
Category: NZ History
Together, they have taken on the greatest march ever made and come very near to great success; never giving up, and never giving up on each other. This is the story of Robert Falcon Scott's Terra Nova expedition to Antarctica and the memorable characters, who with a band of shaggy ponies and savage dogs , follow a man they trust into the unknown. Battling storms at sea, impenetrable pack ice, maneating whales, crevasses, blizzards, bad food, extreme temperatures, and equal measures of hunger, agony and snow blindness, the team pushes on against all odds. But will the weather hold? Will their rations be adequate? How will they know when they get there? And who invited the Norwegians? Into the White will leave you on the edge of your seat, hoping against hope that Scott and his men might survive their Antarctic ordeal to tell the tale. ...Show more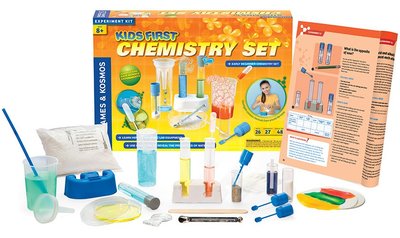 $53.99
NZD
$89.99
(40% off)
Category: General Non-Fiction
Kick off a chain reaction of fun-filled experiments with this introductory chemistry set designed specifically for young kids. Junior chemists can safely explore simple chemistry using the tools in this kit and common household substances from the kitchen and bathroom. Learn how to use basic chemistry e quipment such as filters, test tubes, pipettes, and measuring spoons, and beakers. Make your own test tube racks out of plaster and learn about the chemical reaction that forms them.   Conduct experiments to identify different chemicals using reactions, heat, evaporation, and crystallization. Examine the composition of inks and dyes with chromatography experiments, where colors magically separate from one another on a filter paper disk. Explore the properties of water, soaps, and oils.   Experiment with acids and bases using indicators (pH strips and cabbage juice) to identify them. Make fizzy reactions with acids and bases to dissolve shells and extinguish candles. Discover the invisible gas carbon dioxide and its very visible effects.   The full-color, 48-page manual guides inquisitive young chemists and their adult supervisors through safely conducting each of the 27 experiments. ...Show more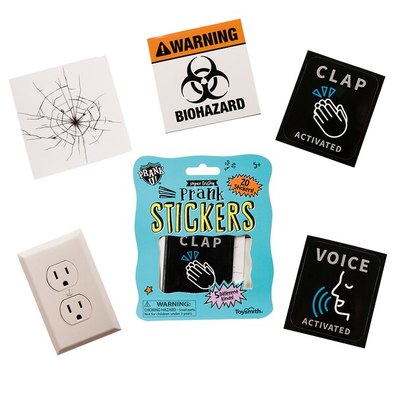 $9.99
NZD
Category: Jokes and Magic
20 Stickers - Four each of five different designs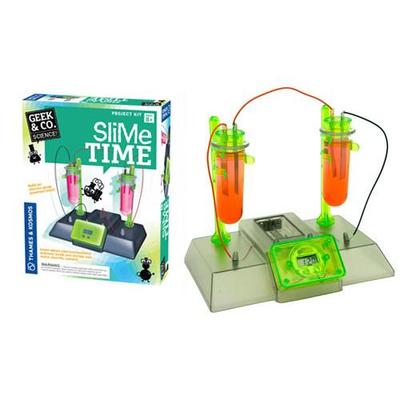 $39.99
NZD
Category: General Non-Fiction
Construct an electro-goop powered battery and use it to juice up a digital clock. Learn about electrochemical reactions, electrodes, and batteries.
$17.99
NZD
Category: Jokes and Magic | Series: Treehouse
The latest addition to Andy Griffiths and Terry Denton's internationally phenomenal Treehouse series.Andy and Terry live in the world's craziest treehouse. They like making books and telling jokes. And now they've made the world's funniest joke book. Again!From fairytale fun to classroom capers and movi e madness, there are jokes galore for the whole family. An especially perfect book for fans of the Treehouse series. Q: What did one ghost say to the other ghost? A: Do you believe in people? ...Show more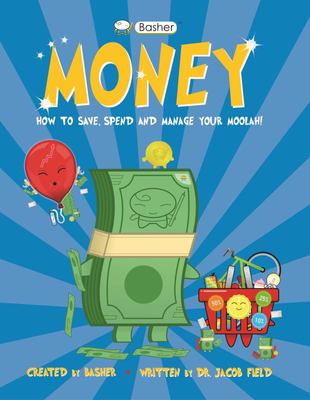 $22.99
NZD
Category: General Non-Fiction | Series: Basher
Ever heard that money makes the world go round? It's true! Just try getting anywhere without a little cash in your pocket. But there's more to money than opening a bank account. Take loans and discounts, for example, or wages and pensions, or Bitcoin and bonds. These things could make or break you in th e finance world. Want to know more? Just step into Basher's <i>Money</i>. It's full of savvy characters itching to fill you in! Humorous, chatty text, written by economic historian Dr Jacob Field, makes even the most challenging concepts easily accessible, plus there are eye-opening side stories about the financial system that runs the modern world – all paired with Basher's eye-catching character-based illustrations. ...Show more
$34.99
NZD
Category: Biography
What's important is our story, our whole story, including those moments when we feel a little vulnerable . . . Michelle Robinson started life sharing a bedroom with her older brother Craig, in their family's upstairs apartment in her great-aunt's house. Her parents, Fraser and Marian, poured their love and energy into their children. She would go on to become Michelle Obama, the inspirational First Lady of the United States of America.Now adapted for younger readers, with new photographs and a new introduction from Michelle Obama herself, this memoir tells a very personal, and completely inspiring, story of how, through hard work and determination, the girl from the South Side of Chicago built an extraordinary life. A tale of ups and downs, triumphs and failures, this is an incredibly honest account. It'll take you from the early years - first kiss, first school, first love - to the wonders of the White House, and the moment Mrs Obama shook hands with the Queen of England.A book to read, share, and talk about with the adults in your life, this is a call to action and compassion, and hope for change in uncertain times, and in a scary world.You'll be inspired to help others, and understand that no one is perfect. Just like Michelle Obama, you too are finding out exactly who you want to be (and, actually, so are the adults in your life).Above all, it is a book to make you think- who are you, and what do you want to become? ...Show more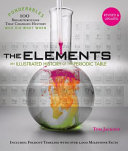 $34.99
NZD
Category: General Non-Fiction | Series: Ponderables
NEW EDITION includes a 12-page removable fold-out Timeline History of the Periodic Table that's been updated through 2017, as well as an updated chart of the elements which includes the four latest additions to the Periodic Table (Tennessine, Nihonium, Moscovium, and Oganesson).
$27.00
NZD
$45.00
(40% off)
Category: Film and TV related Books | Series: Fantastic Beasts, The Crimes of Grindelwald
An official tie in to the new Fantastic Beasts movie, which takes readers behind the scenes of J.K. Rowling's wizarding world film. The eagerly awaited sequel to Fantastic Beasts and Where to Find Them will transport fans once again to the wizarding world. Written by J.K. Rowling and directed by David Yates, the film follows the adventures of Magizoologist Newt Scamander, played by Academy Award-winner Eddie Redmayne. Packed with captivating facts and incredible images from the making of the film, this book features kid-friendly behind-the-scenes profiles on the characters, magical locations, beasts, and artifacts seen on-screen. This interactive volume will also come filled with bonus inserts-from maps and posters reproducing props from the film to lift-the-flaps and stickers. This book is the ultimate guide for any fan of J.K. Rowling! ...Show more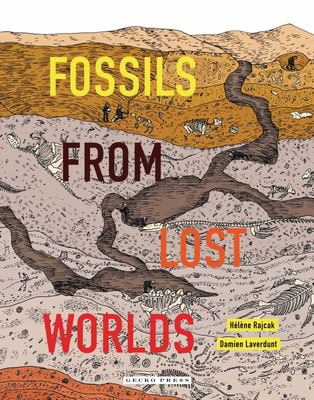 $39.99
NZD
Category: History and Pre-History
A large-format non-fiction picture book that describes the incredible creatures that once walked the Earth, with a lively mix of illustrations, comics and facts. Walk in the footsteps of the first fossil researchers to discover the earliest animal life on Earth. Explore the story of a spiny sea worm w ithout tail or head, a walking fish, a peaceful sea dragon, and many other incredible creatures. Told through comics, illustrations and data, Fossils from Lost Worlds is also a fascinating insight into paleontology itself. It shows how science is a process of thinking and rethinking, questioning and learning. Through a timeline of animal reconstructions and major discoveries, we can track the beliefs and theories that have brought our knowledge to where it is today. ...Show more
$45.00
NZD
Category: Biography | Series: Good Night Stories for Rebel Girls
The beloved New York Times bestsellers and Kickstarter crowdfunding sensations are available on audio for the first time, read by a star-studded fierce female cast including Alicia Keys, Ashley Judd, Danai Gurira, Esperanza Spalding, Janeane Garofalo, Mozhan Marn , Phillipa Soo, Rowan Blanchard, and Sam ira Wiley   Good Night Stories for Rebel Girls, Books 1-2 is packed with 200 bedtime stories about the lives of extraordinary women from the past and present, from Elizabeth I to Beyonc . Painters, scientists, dancers, chefs, astronauts, jazz singers, pharaohs, boxers, writers, political leaders...from every corner of the globe Each short biography is written in the style of a fairy tale, filling listeners with wonder and with a burning curiosity to know more about each hero.Good Night Stories for Rebel Girls, Books 1-2 will inspire young girls (and their mothers, their aunts, their cousins...) to be confident, to dream big, to cultivate their strength. Trade in princesses for presidents. Swap out Cinderella for Cleopatra tonight.Includes a PDF of two written exercises: "Write Your Story" & "Draw Your Portrait" ...Show more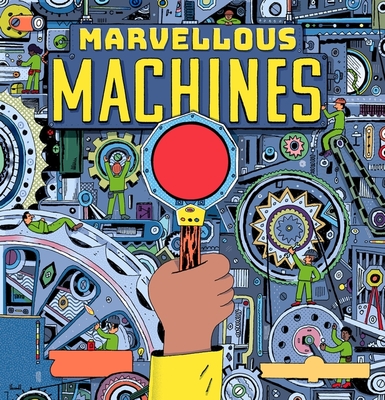 $37.99
NZD
Category: General Non-Fiction
In this eye-catching book, readers can explore the hidden inner workings of machines and inventions, from mundane objects such as toasters and bicycles, to cutting edge technologies such as pill-sized medical robots and super-fast maglev trains. Readers use the see-through 'invention analyser' to revea l elements hidden within – everything from wires and pipes to the magnetic and gravitational forces at work. Accompanying text explains how these machines function, how they affect our daily lives, and the physical and chemical phenomena that enable them to work. ...Show more