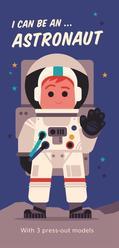 $22.99
NZD
Category: Space
Blast off to the moon and discover what it takes to be an astronaut! Follow the story of astronauts preparing for their mission and experience a hands-on adventure with three easy-to-make models of an astronaut, a rocket and a moon buggy. With stylish graphic illustrations, this will inspire anyone that they can be an astronaut!   ...Show more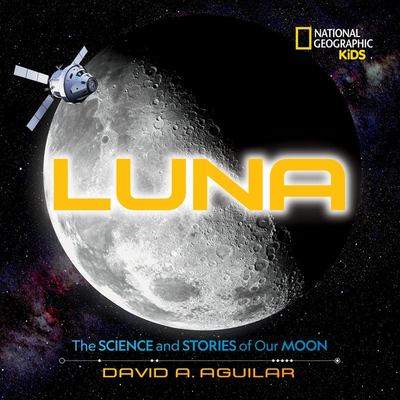 $35.00
NZD
Category: Space | Series: Nat Geo - Science and Nature Ser.
Explore the moon from all angles, from its place in the night sky and our solar system to its role in shaping human history and culture. Through gorgeous illustrations and photography, see the moon like you've never seen it before. Read myths of the moon's creation from around the world. Discover the sc ience of how the moon actually formed. Learn all about the moon's effects on Earth's tides and imagine what the world would be like without them. Take a look at moon-men hoaxes from history and find out how scientists may actually colonize Earth's closest neighbor. Weaving together science and myth, history and technology, Luna is perfect for anyone who's ever imagined walking on the moon, wondered about the night sky, or been captivated by a thrilling werewolf story. ...Show more
$16.99
NZD
Category: Pop Up, Novelty & Touch and Feel | Series: Peep Inside
This simple non-fiction book for very young children is filled with facts about space and the universe. Little children can lift the flaps and peek through the holes in the pages to find out lots about space: this interactive introduction to the subject is accurate, playful and approachable. Space is a "hot" topic at the moment and is a fascinating subject that can lead little minds to be more interested about science as a whole. ...Show more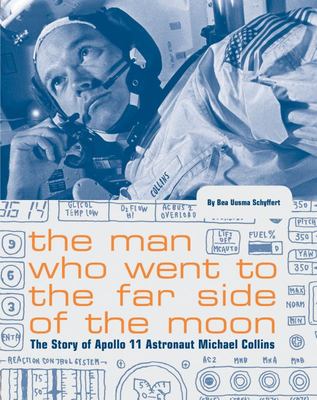 $24.99
NZD
Category: Space
Everyone knows the story of the first astronauts to step foot on the moon, but what about the astronaut who manned the spaceship orbiting the moon 14 times alone in space while the others walked? Awarded both a Boston Globe-Horn Book Honor and a Batchelder Award Honor, this lauded book describes what Mi chael Collins did, saw, and thought about during his journey as well as the larger story of how the astronauts prepared for their historic space flight, what they brought with them...and what they left behind. Reminiscent of a scrapbook and featuring drawings as well as photos taken both in space and on Earth, this is a book for anyone who has ever looked at the moon and wondered what it would be like to see it up close. ...Show more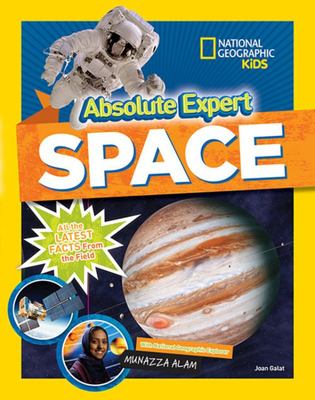 $35.00
NZD
Category: Space | Series: Nat Geo - Absolute Expert Ser.
Discover everything you've ever wanted to know about space in a stellar book for aspiring experts, featuring exclusive astronomical insights and info from National Geographic explorer and astrophysicist Munazza Alam! Ready to go on an out-of-this world adventure? Travel across the Milky Way and into new galaxies to explore every corner of space so YOU can become an absolute expert. Get up close to the sun and moon, asteroids and comets. Learn about the Oort Cloud, supernovas, black holes, and rockets and other spacecraft. Discover the incredible work of astronauts, astronomers, physicists, and other cool space scientists. On this journey across the universe, you'll make your way from our familiar home here on Earth to planets and solar systems that are many light years away. Rub elbows with the stars on this cosmic adventure complete with special features, sidebars, wacky trivia, and more. ...Show more
$44.99
NZD
Category: Space
A deep dive into the world of Ufology--the study and search for extraterrestrial life--with a fun, informative, humorous look at the history of this strange world of conspiracy. Throughout history people have witnessed a dizzying show of mysterious lights in the sky. Whether they are the devices of ali en interlopers or more mundane weather phenomena, they have spawned a legacy of government inquiries, secretive societies, and countless dedicated investigators. We call them "Unidentified Flying Objects," and they have claimed a prominent position in popular culture, enduring in part thanks to the legacy of researchers and persistently peculiar mysteries. ...Show more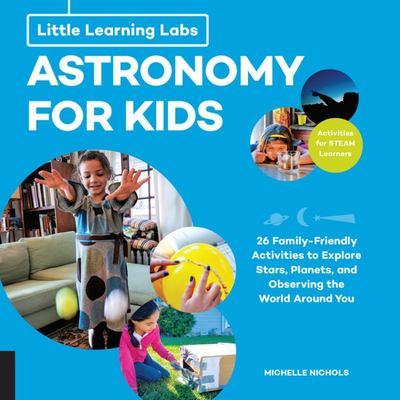 $19.99
NZD
Category: Space | Series: Little Learning Lab
Little Learning Labs: Astronomy for Kids teaches children the wonders of outer space with 26 hands-on activities that can be done at home with items found around the house. It's not easy to explain and understand what lies beyond the night sky. This curated collection of 26 projects from the bestselling Little Learning Labs: Astronomy Lab for Kids introduces children to the basics of outer space through 26 hands-on labs that can be completed with everyday items from around your house. It's the perfect resource for teachers, homeschool families, and community groups. Mini astronomers will learn about things such as the size and scale of planets using sandwich cookies and tennis balls, how to measure the speed of light with a flat candy bar and a microwave, how to make a simple telescope with magnifying glasses, and so much more. Kids of all ages and experience levels will love completing these hands-on labs with the guidance of adults. Why wait to introduce children to the expansive wonder of the skies, when Little Learning Labs: Astronomy Lab for Kids can put it within their reach today? ...Show more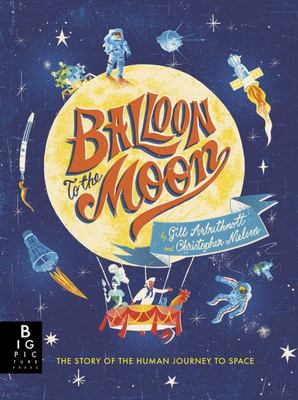 $22.99
NZD
Category: Space
Long before anyone had designed a rocket, the Montgolfier brothers w ere making hot air balloons. In October 1783, they became the first people to experience controlled flight. Balloon to the Moon starts there and leads to Neil Armstrong's 'small step' and beyond. But w hy stop there? Learn about the gr eat innovations of the past, then get ready for BLAST OFF into an unknow n but exciting future. ...Show more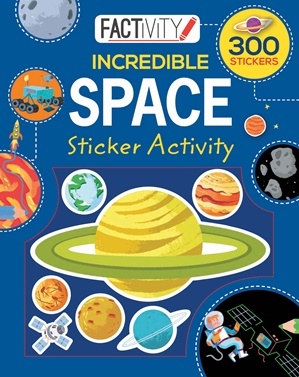 $13.99
NZD
Category: Sticker Books | Series: Factivity Balloon Stickers
Find out how INCREDIBLE our Solar System really is on an ACTIVITY-PACKED voyage into space... Learn awe-inspiring facts Doodle, draw and complete incredible activities With 300 colourful space stickers!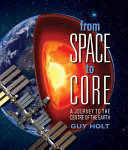 $29.99
NZD
Category: Space
Come on a mission of discovery, as we depart the International Space Station and travel towards the centre of planet Earth. Along the way learn all about key natural and human-made wonders found at every level from space to core!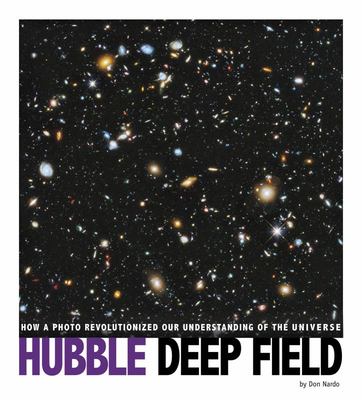 $18.00
NZD
Category: Space | Series: Captured Science History Ser.
A series of photos taken from space more than 20 years ago revealed thousands of unknown galaxies in a tiny patch of "empty" space. Called the Hubble Deep Field, the amazing image is made up of hundreds of photos combined into one. It was taken over the course of 10 days from the Hubble Space Telescope and has prompted astronomers and other scientists to speculate about universe's size, shape, and age. How long ago did the first galaxies appear? Have they always looked like they do today, or have their shapes evolved over time? And will they, along with the universe itself, go on expanding forever? The Hubble Deep Field has helped to answer some of these questions. ...Show more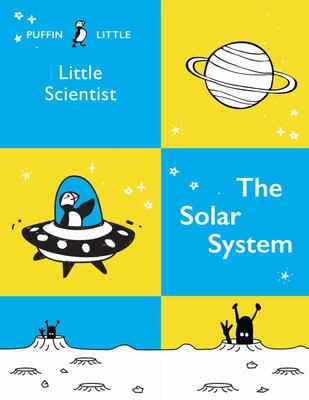 $15.99
NZD
Category: Space
Just because we're LITTLE doesn't mean we can't learn BIG facts. Have you ever wondered how long it takes Neptune to orbit the Sun? If you're a Little Scientist who is curious about the solar system, you're about to go on a SUPER SPACE ADVENTURE with Puffin Little!