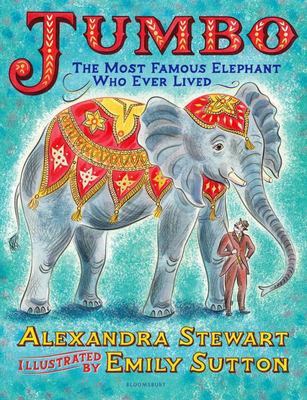 $26.99
NZD
Category: Wild Animals
Roll up! Roll up! And meet the incredible, the colossal, the world-famous ...... JUMBO! Our story begins in 1860, in the mountains of East Africa, where a baby elephant struggles to his feet and takes his first shaky steps...... This is the deeply touching story of an elephant who captured the world's imagination, brought beautifully to life with enchanting storytelling and gorgeous artwork. Follow Jumb' s amazing journey from his remote home in the rugged mountains of East Africa and the time he spent delighting visitors with elephant rides and comedy routines at London Zoo. Be amazed by his spectacular stint in P.T. Barnu' s 'Greatest Show on Eart' and how he led a herd of elephants across the newly-built Brooklyn Bridge to test its strength. Discover how Jumb' s remarkable life and legacy transformed our understanding and treatment of these magnificent creatures. With a page-turning narrative by Alexandra Stewart and breathtakingly beautiful artwork by Emily Sutton, the true story of Jumb' s incredible life will fascinate young and old alike.     ...Show more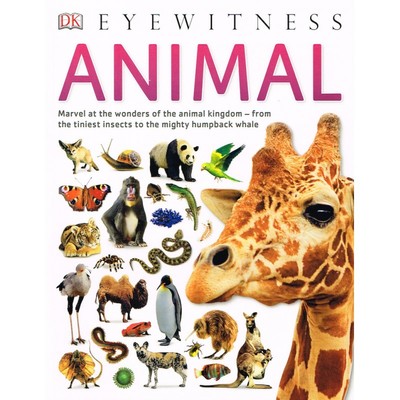 $15.99
NZD
Category: Wild Animals
Discover how birds, bats and insects have all evolved different ways to fly. Find out how penguins survive the harshest weather conditions not he planet. See how animals use colour to attract mates, ward off predators, and hide from prey. What will you Eyewitness next? Visually stunning and packed full of facts, DK Eyewitness books are perfect for school projects and home learning. ...Show more
$29.99
NZD
Category: Wild Animals
Get up close to the biggest, smallest and most amazing animal bones on the planet! From giraffes and dinosaurs to owls and crocodiles, find out what makes every skeleton unique. How is a human skeleton different from an animal one? What are bones made from? Look inside human and animal bodies to see th e shape of different bones and discover how they have evolved in different ways to help each animal survive, from a bird's light bones full of air spaces to help them fly to crocodile bones growing just under the skin that act as armour. Paleontologists who study animal fossils can sometimes determine a species from as little as just one bone! Fascinating fact panels give extra information about bones uses or record-breaking figures about size or strength. Become a bone detective and discover many surprising things that bones can tell us. ...Show more

$24.95
NZD
Category: Wild Animals | Series: The Ultimate Guide
The Ultimate Guide Animal will help children aged 8+ to discover everything they need to know about animals. This fascinating world is made truly accessible - the book is split into five key sections, and text is presented as easy-to-read bullet points. Every section includes a transparent acetate sheet feature, which allows you to see inside the working anatomy of a top animal predator. Also includes two large colour posters - one packed with stunning artwork of animals in their habitats, the other highlighting animals in danger around the world. ...Show more
$28.99
NZD
Category: Hardback Books
Can you guess the animal by looking at its bones? Award-winning paper-cut artist Chihiro Takeuchi creates another masterpiece in this clever, fun introduction to vertebrate animals. This interactive guessing game increases in complexity and shows readers how interesting science can be.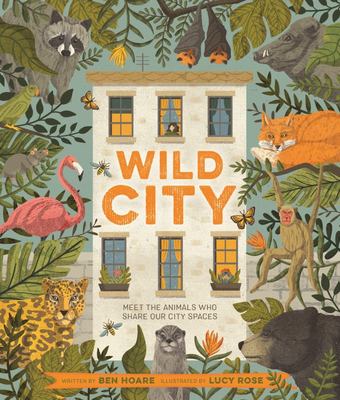 $29.99
NZD
Category: Wild Animals
Take an unforgettable tour around the world to meet the creatures that share our city spaces - from bears to bats, penguins to opossums - and learn about how they have adapted and thrived in this gorgeously illustrated gift book.Wild City travels the globe, exploring how animals have adapted to live alo ngside humans, in busy cities including New York, Rio de Janeiro, Berlin, Stockholm, London, Alexandria, Singapore and Mumbai. Discover hawks by a world-famous shopping street, snakes slithering through city drains and sewers, and penguins waiting patiently to cross the road. Feature spreads take a closer look at the animals - how some wander in plain sight, whilst others bide their time to explore and the distances travelled by some animals to find a tasty meal. Lyrical and factual text written by the award-winning Ben Hoare is perfectly complemented by Lucy Rose's stunning illustrations. The beautiful city scapes are full of detail with something new to discover with every look. ...Show more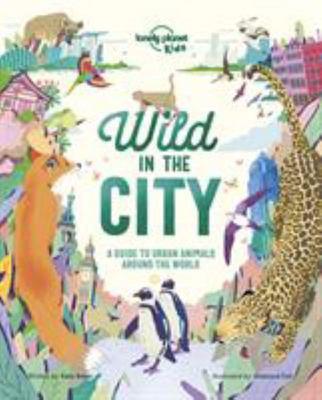 $26.99
NZD
Category: Wild Animals | Series: Lonely Planet Kids Ser.
Discover the secret lives of more than 30 extraordinary creatures that share our cities. From red foxes sneaking rides on London buses to leopards prowling the backstreets of Mumbai, this book explores the clever ways animals have adapted to the urban environment and explains how you can help protect yo ur wild neighbors. Crammed with buildings, traffic, and people, urban spaces are the last place you'd expect to see wildlife. But all kinds of animals live alongside us in the hidden corners of our towns and cities--from ants living under pavement cracks to monkeys and spotted hyenas living among locals. Travel from city to city across six different continents to meet some of these amazing animals. There are tips on where and when you might see them, what signs to look for, and how you can help make our cities more nature-friendly places. You'll also see the conservation status of each animal, from the species of least concern to those that are endangered. About Lonely Planet Kids:Lonely Planet Kids--an imprint of the world's leading travel authority Lonely Planet--published its first book in 2011. Over the past 45 years, Lonely Planet has grown a dedicated global community of travelers, many of whom are now sharing a passion for exploration with their children. Lonely Planet Kids educates and encourages young readers at home and in school to learn about the world with engaging books on culture, sociology, geography, nature, history, space and more. We want to inspire the next generation of global citizens and help kids and their parents to approach life in a way that makes every day an adventure. Come explore! ...Show more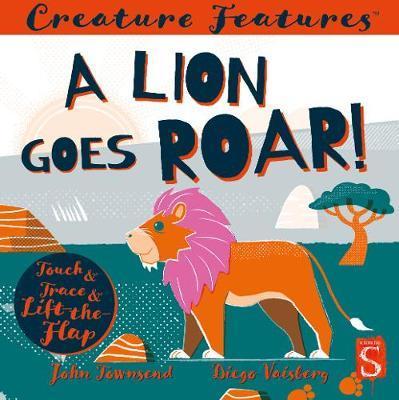 $19.99
NZD
Category: Board & Cloth Books
Using lots of fun and interactive touch, trace, and lift-the-flap elements, A Lion Goes Roar! introduces young children to animals in the savannah. If you follow all the tracks, You may just catch a sight Of striped friends in swaying grass... We're zebras - black and white! Trace the line, lift th e flaps, and meet some of the wild animals roaming the savannah! Following paw prints and footprints and three-toed tracks, kids will encounter laughing hyenas hidden by tall giraffes, a hippo wallowing in the mud behind the water reeds, a newly hatched baby ostrich inside a nest, and--of course--a mighty lion in a cave ROARING. ...Show more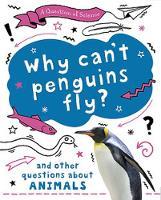 $23.99
NZD
Category: Wild Animals | Series: A\Question of Science Ser.
Why can't penguins fly? Do spiders have a heart? And just how do cockroaches survive without a head? A Question of Science: Animals answers all these questions and much more.     With an engaging question and answer format, these books draw kids into science in a fun way. Each book features one quest ion per spread with a clear explanation to follow, diagrams and fun and humorous illustrations. The quirky questions are designed to range from those that children will often ask to things they may never have thought of, but will still be keen to know the answer to.     Perfect reading for curious young scientists aged 8 and up. ...Show more
$22.99
NZD
Category: Wild Animals
African Elephant: Children's Books --- Amazing Pictures and Facts About African Elephant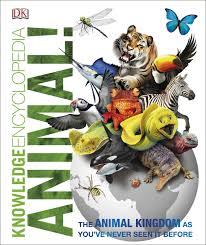 $34.99
NZD
Category: Wild Animals
Fabulous encyclopaedia with screeds of animal pictures and facts.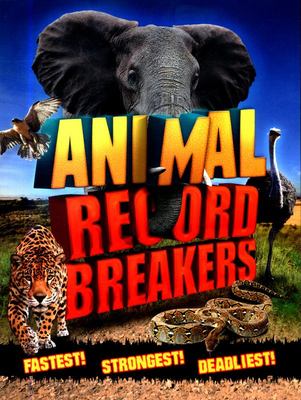 $22.99
NZD
Category: Wild Animals
Meet the animals that set world records This fun look at a menagerie of fascinating creatures features bold, kid-pleasing graphics and easy-to-grasp comparisons. They're amazing Discover the greatest record-breakers of the animal world--the tallest, largest, strongest, deadliest, fastest, and freakiest . From man-eating sharks to snakes that grow longer than buses, these extreme creatures roam the land, swim in the sea, and fly in the sky. Kids will love the fun approach, cool CGI art that really brings each animal to life, and easy-to-grasp comparisons.Reissue ...Show more