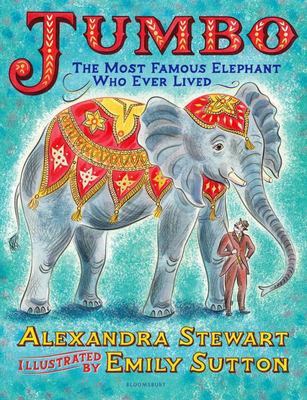 $26.99
NZD
Category: Wild Animals
Roll up! Roll up! And meet the incredible, the colossal, the world-famous ...... JUMBO! Our story begins in 1860, in the mountains of East Africa, where a baby elephant struggles to his feet and takes his first shaky steps...... This is the deeply touching story of an elephant who captured the world's imagination, brought beautifully to life with enchanting storytelling and gorgeous artwork. Follow Jumb' s amazing journey from his remote home in the rugged mountains of East Africa and the time he spent delighting visitors with elephant rides and comedy routines at London Zoo. Be amazed by his spectacular stint in P.T. Barnu' s 'Greatest Show on Eart' and how he led a herd of elephants across the newly-built Brooklyn Bridge to test its strength. Discover how Jumb' s remarkable life and legacy transformed our understanding and treatment of these magnificent creatures. With a page-turning narrative by Alexandra Stewart and breathtakingly beautiful artwork by Emily Sutton, the true story of Jumb' s incredible life will fascinate young and old alike.     ...Show more
$37.00
NZD
Category: Wild Animals
Explore the animal kingdom with this pictorial atlas of the world's wildlife. Where do animals build their homes? How do they survive in very hot and cold climates? Why are so many species endangered? Discover the answers to all these questions and many more in The Animal Atlas. This lavishly illustrate d nature book takes children on a tour, continent by continent, to meet the animals of the world. Within each section, the book travels through different biomes, such as forests, deserts, and lakes; and specific regions, from the Everglades to the Galapagos, Himalayas, and Great Barrier Reef. The Animal Atlas is packed with beautiful, life-like illustrations of mammals, birds, reptiles, amphibians, and insects that live all around the world, from the Amazon to Antarctica. Each species is carefully hand-drawn to show details of fur, feathers, or scales, while accompanying captions reveal fascinating facts about the animal's behaviour. Maps, along with icons to represent each animal, show precisely where the animals are found. For example, Australia's iconic koala can be tracked down to the east coast of the country. The book starts with an introduction to animal groups and habitats, and finishes with endangered species and a gallery of amazing, record-breaking animals. First published in 1992, this atlas has been updated for the 2020 edition and is a beautiful gift for a new generation of zoologists. ...Show more
$27.99
NZD
Category: Hardback Books
Bestselling illustrator Britta Teckentrup explores the world of reptiles in a sumptuously illustrated non-fiction book. There are reptiles everywhere! Some of them live in jungles, some of them in the savannah, and some may be in your back garden!There are Reptiles Everywhere is the third in a series o f non-fiction books from Britta Teckentrup. Young readers will learn where in the world all sorts of reptiles can be found, and the weird and wonderful things about them that they never imagined were true.This is non-fiction with spark and personality from a much-loved illustrator. ...Show more
$40.00
NZD
Category: Wild Animals | Series: DK
A beautiful gift, this is a children's animal encyclopedia with a twist. Alongside interesting facts are the stories and myths behind children's favourite animals as well as incredible pictures and stunning illustrations. Containing more than 100 species, this beautiful modern bestiary will take childr en through the animal kingdom from the huge whale to the tiny spider. Discover how the koala got its name or which animal the Ancient Egyptians thought rolled the Sun across the sky. Each page features fun animal facts and detailed close-up photographs for children to pore over, including firm favourites such as dolphins, tigers and butterflies as well more unusual animals such as walrus, lemur and peacock. A perfect gift for children who can't get enough of animals, wildlife and nature, An Anthology of Intriguing Animals covers animals big and small and feathered and furred and will be a treasured favourite book. ...Show more
$37.99
NZD
Category: Wild Animals
INDIE AWARD WINNER 2020. Marvel as you enter the fascinating hidden world of ugly animals in this encyclopaedia of the animal kingdom's most unusual and beauty-challenged species. It's time for ugly animals to shine! With more than sixty ugly animals to explore, this compendium of the unusual celebrat es the beauty in 'ugliness'. Children and adults alike will pore over the breathtaking scientific illustrations of unusual animals, debating their relative ugliness and merits, learning about science and nature along the way. Featuring illustrations and facts about the thorniest species the animal kingdom has to offer, from the naked mole rat to the goblin shark, aye-aye, sphinx cat, blobfish and many more 'ugly' beauties. This gorgeous hardcover book is illustrated in exquisite detail by exciting new Australian talent, Sami Bayly. ...Show more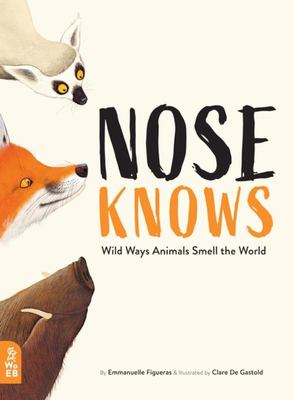 $32.99
NZD
Category: Wild Animals | Series: Wild Ways
Take a fresh look at the world from an animal's perspective. In this fun flap-filled book, you'll learn how smell plays a key role in the lives of animals and shapes their behavior and relationships. Each flap reveals the hidden side to each environment only perceptible through smell. Watch a polar bear track its prey beneath the ice, join a column of marching ants, and learn how to say hello to a family of forest piglets. Anything is possible when you follow your nose! ...Show more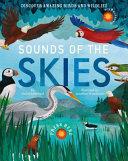 $32.99
NZD
Category: Wild Animals | Series: Sounds Of
Discover a world of fascinating wildlife facts and hear the most amazing birds on the planet!  This stunningly illustrated book features the mighty bald eagle calling from the sky, an ostrich booming in the Serengeti, and a nightingale chirping in the mountain trees.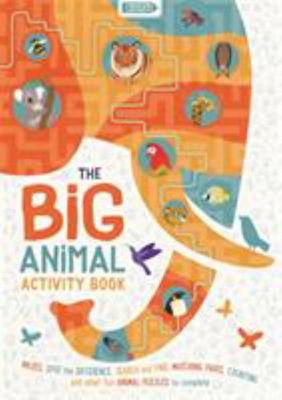 $24.99
NZD
Category: Wild Animals | Series: Buster Activity
Paw-some challenges include guiding a panda through a bamboo forest, spotting a snow leopard on the mountain, matching up chameleon pairs and taking an elephant memory game. Along the way, readers can learn all kinds of wonderful facts about the animal kingdom, from how long a giant anteater's tongue is to why a bowerbird's favourite colour is blue.  ...Show more
$29.99
NZD
Category: Wild Animals | Series: The\Big Book Ser.
This book opens with introductory spreads explaining that beasts are wild animals that can't be tamed and gives tips on how to spot them in their natural habitats. Subsequent spreads, illustrated with scenic compositions, are dedicated to specific beasts, including armadillos, bears, tigers and the Tasm anian Devil. Later spreads approach the world of beasts thematically, looking at mythical beasts, Ice-Age beasts, beasts on your street and how to save beasts in danger. The text is chatty, funny and full of amazing facts. ...Show more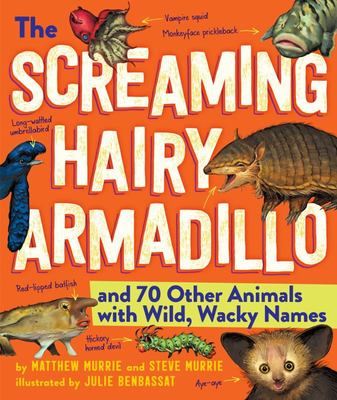 $34.99
NZD
Category: Wild Animals
Kids love science, kids love animals, and kids love everything - everything - weird. Introducing The Screaming Hairy Armadillo and 76 Other Animals with Wild, Wacky Names, a science-based illustrated celebration of creatures notable for their bizarre, baffling, and just-plain-funny names. Meet the Waxy Monkey Tree Frog, who lives high in the forests of South America - the 'waxy' refers to its skin secretions and the 'monkey' comes from its long, simian fingers, perfect for climbing. The White-Bellied Go-Away Bird - guess what its cry sounds like? Plus the Fried Egg Jellyfish, the Sparklemuffin Peacock Spider, the Bone-Eating Snot Flower Worm, and many more. While the names of these species are undeniably curious, the heart of the book is their just-as-curious habits, appearance, abilities - and the stories of how they acquired their unusual monikers. There are over 70 creatures in all, brought to life with full-colour illustrations and photographs and detailed, engagingly written text. ...Show more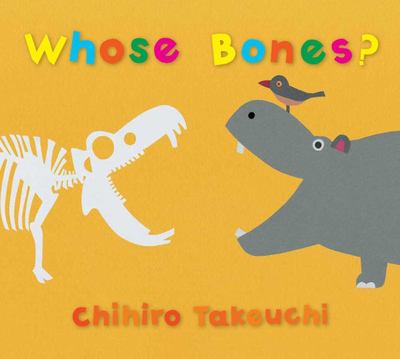 $28.99
NZD
Category: Hardback Books
Can you guess the animal by looking at its bones? Award-winning paper-cut artist Chihiro Takeuchi creates another masterpiece in this clever, fun introduction to vertebrate animals. This interactive guessing game increases in complexity and shows readers how interesting science can be.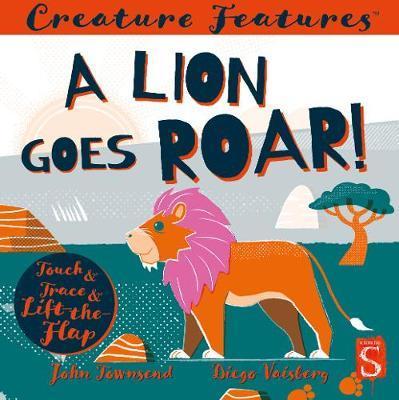 $19.99
NZD
Category: Board & Cloth Books
Using lots of fun and interactive touch, trace, and lift-the-flap elements, A Lion Goes Roar! introduces young children to animals in the savannah. If you follow all the tracks, You may just catch a sight Of striped friends in swaying grass... We're zebras - black and white! Trace the line, lift th e flaps, and meet some of the wild animals roaming the savannah! Following paw prints and footprints and three-toed tracks, kids will encounter laughing hyenas hidden by tall giraffes, a hippo wallowing in the mud behind the water reeds, a newly hatched baby ostrich inside a nest, and--of course--a mighty lion in a cave ROARING. ...Show more