$39.99
NZD
Category: Natural History
This breathtaking journey along the most important rivers in the world takes us from the Nile to the Amazon, the Mekong Delta to the Mississippi, the Murray to the Waikato. Our seas and rivers tell a compelling story about our planet. Through tracking the life source of people, animals and the land its elf, Peter Goes brings alive our history and our lives today. Each illustration includes major events and historical figures connected with its river, but also favourite stories and icons. This absorbing, playful book shows who we are, how we live and the myths we weave around our people and places. ...Show more
$30.00
NZD
Category: Natural History
Embark on a journey through the enchanting world of the rainforest in Charlotte Milner's beautifully illustrated The Rainforest Book. Sweep aside the liana vines, hop over the giant roots of the kapok tree, and follow the sound of the howler monkey as you venture into the tropical rainforest. Find out about some of the amazing animals that live there, learn about the enormous variety of life-giving plants, and discover why the Amazon rainforest is known as the 'lungs' of our Earth. In this beautiful book, Charlotte Milner continues to highlight the important ecological issues faced by our planet, following on from The Bee Book, The Sea Book, and The Bat Book. Did you know that over half of our planet's wildlife live in the rainforest? And that at least 2 metres of rain falls in the rainforest every year? The world's rainforests are packed with amazing animals and plants, from the deadly poison dart frog, to the stinky rafflesia flower - there is plenty to discover!As our planet's climate crisis becomes even more critical, The Rainforest Book is the perfect way to introduce little nature-lovers to this enchanting yet threatened world. This celebration of the rainforest shows children just how important it is, and reminds them that it is up to us to care for our planet and its wildlife. ...Show more
Tree Beings
by Raymond Huber; Foreword by Dr. Jane Goodall
$34.99
NZD
Category: NZ Natural History
We depend on trees for our survival, yet few of us understand just how fascinating these beings really are. With a foreword by the world-renowned anthropologist Jane Goodall, Tree Beings is an adventure through the secret world of trees. Challenging the perception that trees are just 'silent statues', i t focuses on four big ideas: Trees give life to the planet. Trees can help save us from climate change. Trees are like beings. Trees need our help and protection. Along the way, you'll meet some of the scientists and explorers who helped uncover the mysteries of the world's oldest living things. You'll encounter the eccentric British professor who travelled the world for seventy years telling people how trees can save us, and you'll learn about the 9-year-old-boy who has a plan to plant a trillion trees to save the planet! You'll also learn the science behind trees, including discoveries about how they 'talk' and why they are our best allies in the fight to slow down climate change. Explore tree wisdom from many different cultures and some famous and fascinating tree species, brought to life in a vibrant combination of illustrations and text. Trees are essential to our world. Tree Beings is your guide to appreciating trees through the stories of people who love them. So strap on your hiking boots, and enjoy this informative adventure through the wonderful world of Tree Beings! ...Show more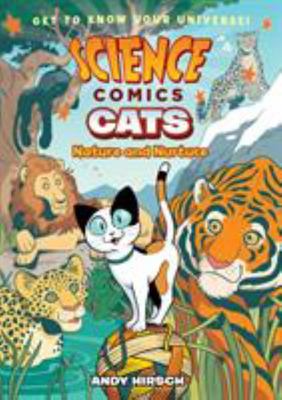 $22.99
NZD
Category: Natural History | Series: Science Comics
Every volume of Science Comics offers a complete introduction to a particular topic--dinosaurs, coral reefs, the solar system, volcanoes, bats, flying machines, and more. These gorgeously illustrated graphic novels offer wildly entertaining views of their subjects. Whether you're a fourth grader doing a natural science unit at school or a thirty-year-old with a secret passion for airplanes, these books are for you!In this volume, we meet feline friends from the tiniest kodkod to the biggest tiger and find out what makes your neighborhood domestic cats so special. Equipped with teeth, claws, and camouflage to survive everywhere from deserts to mountaintops, how did these ferocious felines make the leap from predators to playmates and are they even done leaping? ...Show more
$48.00
NZD
Category: Natural History
This compendium of amazing animals, plants, rocks and minerals, and microorganisms will wow children and many adults, too. With 100 remarkable items from the natural world, from orchids to opals and lichens to lizards, everyone will find something to be captivated by. Each plant, animal, and rock is sho wn both photographically and illustrated, and children will love poring over the detailed close-up images. The storybook descriptions let you discover the myths and legends surrounding both organisms and gemstones, as well as key facts about their natural history. Find out how the prowling jaguar uses spots to avoid being spotted, why a sticky sundew means big trouble for insects, and what on Earth a radiolarian is. This beautiful treasury lets you find the things that interest you and uncover new favourites along the way. With reference pages packed with information you'll go away knowing something you didn't before, and you'll return time and again. An attractive gift for children who can't get enough of nature, The Wonders of Nature is perfect for kids to explore by themselves or for bedtime stories. ...Show more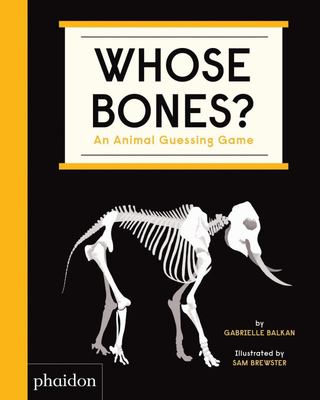 $24.99
NZD
Category: Natural History
A playful, informative introduction to bones for the youngest readers, by the author and illustrator of global bestseller Book of Bones Set up as a guessing game with visual and narrative clues, Whose Bones? invites readers to examine six animal skeletons and guess to whom they belong. The answer is ex posed in a vibrant, foldout reveal, accompanied by an explanation as to why each animal's bones and bodies are so special. It's a humorous, informative introduction to bones and anatomy, where young children learn about the bones in their own bodies by comparing them to those in animals. Ages 2-4 ...Show more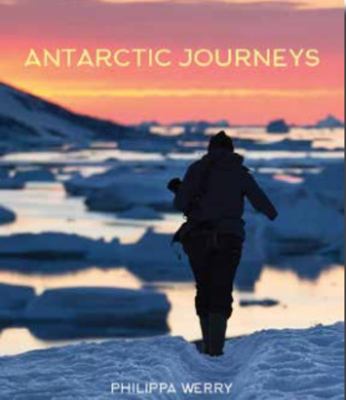 $27.99
NZD
Category: Natural History
Antarctica is a fascinating place - it has no native inhabitants, and it's very remote, which means everyone who goes there - today or in the past - has a special reason for wanting to go. It's a place that children can only imagine, because they cannot go there. This book is about the journeys that ce ntre around Antarctica, using that theme to build up an overall picture of Antarctic history, geography, science and wildlife. The incredibly challenging and at times fatal early expeditions are described and reveal the immense courage and perseverance needed to map and explore the region. Image rich, using photographs, maps and paintings, it also draws on letters, diaries, newspaper and eye-witness reports from the days of early exploration, as well as later research and interviews. Other non-fiction features include biographies, maps, a timeline and glossary. ...Show more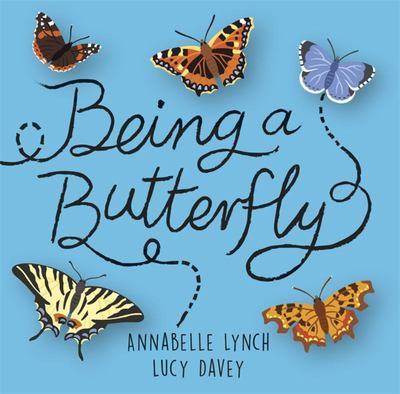 $29.99
NZD
Category: Natural History | Series: Being a Minibeast Ser.
Being a Butterfly brings a butterfly's brief, precious life cycle to beautiful life. Follow the story of a little green caterpillar as it hatches, grows and transforms itself into a bright, colourful butterfly. Learn how butterflies move, feed themselves and pollinate flowers, before finding a mate and beginning the whole cycle of life again. This wonderfully illustrated picture book is a perfect introduction to life cycles for readers aged 5 and up. It also gently introduces them to the idea of conservation. List of contents: Left on a leaf Hatching out A greedy caterpillar Shedding skin Time to rest Changing times A beautiful butterfly Learning to fly Finding flowers Billions of butterflies Finding a mate New eggs Protecting butterflies Glossary Find out more ...Show more
$39.99
NZD
Category: Natural History
Why are trees so important? How many types are there? How do they benefit the environment and wildlife? This book, by the award-winning author Piotr Socha, answers these questions and more, tracking the history of trees from the time of the dinosaurs to the current day.
$45.00
NZD
Category: Natural History
Welcome to the Fungarium! Step into the world of fungi and learn all about these strange and fascinating life forms.
$45.00
NZD
Category: Natural History
What did the Earth look like 300 million years ago? Here's a chance to travel back through time and discover the days when the Earth was a very different place. Packed with fascinating illustrations, this is a wonderful way to understand the story of evolution, from the earliest single-cell lifeforms to the mighty dinosaurs and onwards to the first human beings. ...Show more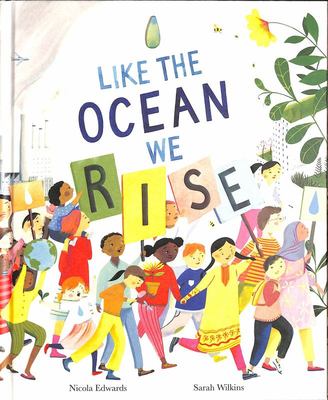 $27.99
NZD
Category: Natural History
Our planet is vast and it's beautiful too, but it needs our help; it needs me, it needs you. This timely peek-through picture book explores humans' impact on our Earth and how we can all make a difference. Celebrate the international youth movement making waves to save our beautiful planet.